Treasure Talk
Welcome to Treasure Talk, Minelab's metal detecting blog. We've handpicked the very best and most knowledgeable contributors to present regular metal detecting blogs on topics close to their heart. Plus we're asking you to join in and make it a conversation.
Our bloggers share their product knowledge, detecting experience, personal tips and tricks and anything else they want to discuss that might be of interest to the detecting community.
To contribute you will need to create a Minelab login here.
Back
Rally hunting with the CTX 3030... honesty paid off
June 19, 2013 11:10am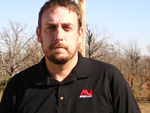 I was recently invited to participate in WWATS (World Wide Association of Treasure Seekers) Rally held in Antlers, Oklahoma. More info at www.wwats.org. I'm not a rally hunter, but welcomed the idea of meeting other hunters and having a chance to have some fun. So I packed up the CTX 3030 and headed out.
The first hunt was a night hunt. The targets were planted on top of the ground. We were not allowed to use a flashlight or lighted displays. Even the pinpointer lights were taped over. So, I adjusted the volume gain to 2, to keep from hitting any deeper targets, lowered the sensitivity, and ran in a Combined/ferrous coin program. I had the conductive lines 10 though the 14 open and the rest discriminated. Knowing silver dollars and halves hit on the twelve line, I was confident I was not going to miss anything good. I also attached the CTX 06 Smart Coil to help aid in pinpointing in the dark. It made quick work of finding the coins and prize tokens that were everywhere. I did carry the PRO-FIND 25 just in case I was having trouble. More than a few times I would come up on a hunter who was struggling to locate their find and would hand them the PRO-FIND 25. I won several prize packs including bags and a nice 1867 Shield nickel in a case.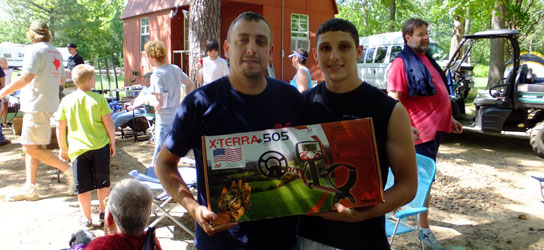 The next day was the major hunt. I reattached the stock coil and put the machine back in my favorite Combined/Ferrous Coin Setting. I used discrimination to the 16 ferrous line and had the sensitivity at Auto +3. As the hunters lined up I noticed different brands, including some that were no longer made. I had my work cut out for me, because most of these were seasoned hunt veterans and they were there for business. I knew that the CTX 3030's swing speed wasn't going to match the single frequency machines, but it did have something the others didn't, GPS and the ability to quickly discern between trashy high conductive tones and coins/good targets. So when the horn sounded I let the others take off. The coils were swinging fast and the hunters were moving at a crazy pace.
I lined up with a geo feature at the other end of the hunt field, turned on the GPS and started. I took my time and kept the line straight to the other side and came back. The first pass was great. I found a planted cache and 8 prize tokens, three majors and five silver coin tokens. On the return pass, one more major and three silver tokens found my pouch. This area was covered by almost every detectorist as they started at this point. Speed isn't always the best. I continued to work this smaller part of the field and found 1 more cache and 1 more major and several more silver tokens.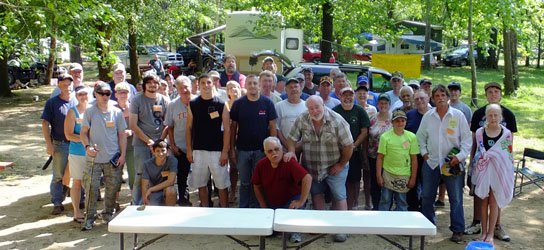 After the hunt was finished I had recovered over 170 coins, including liberty nickels, halves and some foreign coins left from the night before.
The prize awards were great. There were several detectors and other nice prizes. I ended up with 5 of the major tokens that were eligible for one of those detectors. I was sitting at a table talking to some other hunters, when I dropped one of my tokens. Not knowing, I went on. Later, before the announcements, a young man by the name of Matthew Candelaria had found that token and his brother brought it up to the prize table to return it to the rightful owner. Honesty goes a long way with me and I thanked him. The token number was #12. Prize token #12 ended up being the Minelab X-TERRA 505. His honesty and integrity in this day and age was refreshing. Mr. Candelaria now is a proud owner of a new Minelab X-TERRA 505.
Thanks for Reading,
Evan Granger
Gonehunting for History
Comments
To make comments you must be logged in, please note comments will not display immediately due to moderation
Evan you are a true gentleman. I have enjoyed your videos on the CTX 3030 and thank you for being so generous and enthusiastic about sharing your knowledge. Great article!
Posted By: jamiekeefer on July 11, 2013 02:31am
Thank You Jamie,
I appreciate the complements. It's times like that, that makes this hobby the most enjoyable.
Let me know if you ever need any help with anything..just email me..
Evan@gonehuntingforhistory.com
Evan
Posted By: gonehunting on July 13, 2013 04:09am
Great work man! l'm sure that lesson will stick with him for life and the fact that everyone was there to whiteness it will hopefully encourage all to be as honest. Great story.

Dr.Tones
Posted By: bneice on August 03, 2013 01:52am