Treasure Talk
Welcome to Treasure Talk, Minelab's metal detecting blog. We've handpicked the very best and most knowledgeable contributors to present regular metal detecting blogs on topics close to their heart. Plus we're asking you to join in and make it a conversation.
Our bloggers share their product knowledge, detecting experience, personal tips and tricks and anything else they want to discuss that might be of interest to the detecting community.
To contribute you will need to create a Minelab login here.
February 23, 2017 12:03pm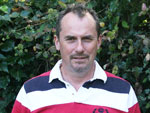 Many years ago while researching for the TV show Hoard Hunters (History Channel), we looked at a site near Whaddon Buckinghamshire where a hoard had been found in the 19th-century. This hoard of Roman coins were unearthed while the field was being excavated for land drainage. A pot was hit and coins spilled everywhere, so there was a good chance a few had been missed and that would make a great TV show to watch... if only we could find the spot.
February 16, 2017 10:21am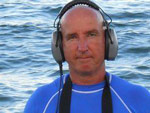 I was again honored to be invited back to Oak Island in Nova Scotia Canada to take part in Season four of the History channel show "The Curse Of Oak Island." The team called me excited about having more areas to search on the Island, I packed my trusty CTX 3030 and travelled up to Canada hoping to deliver on my promise of doing my famous gold dance.
February 06, 2017 02:00pm

In the ever growing market of accessory items available for your detector, the one product that has experienced somewhat of a revival is the humble search coil. There is a myriad of coils available on the market for your gold detector these days, which has lead to endless questions on various forums, blogs and social media groups begging the question: "Which coil should I buy?" So my aim for this article is to inform you about coils in general, what makes them different, what various types of coils are good at and why having a wide selection of coils isn't a bad idea.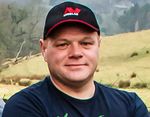 When I first purchased the Minelab CTX 3030 it changed my detecting forever. My confidence grew, my finds rate multiplied and the depth I was reaching…well let's just say Australia was not too far away from the bottom of some of my dig holes. This instant change in fortune was also while I was using the standard 11 inch coil, a superb coil especially for general searching and the more trashy areas, such as recreational parks, beaches and Victorian dump sites.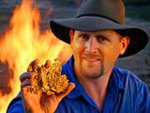 The CTX 3030 was the first detector Minelab made that used wireless audio and it does a nice job of things, so nice that at times it felt difficult going back to my GPX 5000 when I wanted to look for gold.
Then came the GPZ 7000 with no speaker built into the unit so operators had to either plug headphones in direct via the audio socket above the battery pack or use the supplied WM 12 wireless Audio Module. The WM 12 is a pretty neat system on the GPZ and allows for operators to pair up two WM12s for either dual speaker use or to provide an audio source for a partner walking along with you whilst detecting. I use this feature a lot during training sessions and find it very useful.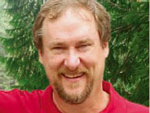 I recently received an email inquiry regarding the purchase of native silver specimens. While I have none to sell, I thought this might be a good topic to examine for Treasure Talk. Few metal detector operators have ever hunted for native metallic silver, but it does exist. Most newly mined silver is extracted from silver bearing minerals that will not sound off on a detector, but natural metallic silver will certainly trigger a metal detector if the pieces are large enough. While native silver is not an uncommon mineral in silver deposits, it often occurs as small irregular flakes, wires and masses disseminated through the vein, and the pieces are often so small as to be invisible to a metal detector and nearly invisible to the eye without the help of magnification.
December 19, 2016 02:43pm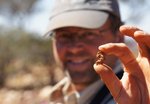 There are a couple basic strategies that can be employed when metal detecting for gold nuggets. One involves covering as much ground as possible as fast as possible looking for larger nuggets. This generally sacrifices some overall depth on large nuggets and also hard to find small nuggets. The idea is to make up for it by finding larger nuggets by processing as much ground as possible.
The other method involves slower, more methodical hunting aimed at finding all the gold possible, whether large nuggets at extreme depth, or hard to find smaller nuggets. This method is often used on well hunted locations where the first method has already been employed.
December 07, 2016 10:17am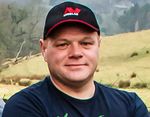 Strangely, well for me anyway, I have heard many times from detectorists located in some parts of England that they hate the rain and most certainly won't choose to go digging in it. Some even say it puts them off detecting altogether when they are 'forced' to dig in wet weather.
Unfortunately, if most of us in Scotland actively chose not to go out digging in the rain, then it is safe to say that we would have a mere handful digging days per year. Besides, our main machine is the incredible, fully water (and Scottish weather) proof CTX 3030 with the CTX 17 inch coil – without question the greatest all round, all weather machine ever produced.
November 30, 2016 11:02am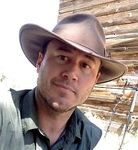 Swinging Techniques
Some machines have faster processors than others. Typically, the higher-end machines are able to process more ground, faster. Obviously, whipping your detector around at light speed won't yield great results in an iron-infested site, but if you've got a vast area of open space with little to no targets, a faster swing speed will offer you the ability to cover more ground in search for hot spots (places with tons of signals indicating substantial human activity).
November 21, 2016 01:00pm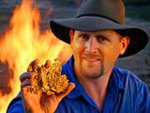 Following on from my last blog about the GPZ 19 coil, here some further tips to help you get the best from your GPZ 7000, irrespective of which coil you are using. The GPZ 7000 is not difficult once you come to terms with the way the technology performs over the ground. It is a blend of behaviours which are dictated by ZVT technology, the Super-D coil design and the detector's ability to tap into the full gamut of target information, thanks to being able to run a very low noise floor without any major trade-offs to audio stability.
Found 374 Results, displaying 41 to 50