Treasure Talk
Welcome to Treasure Talk, Minelab's metal detecting blog. We've handpicked the very best and most knowledgeable contributors to present regular metal detecting blogs on topics close to their heart. Plus we're asking you to join in and make it a conversation.
Our bloggers share their product knowledge, detecting experience, personal tips and tricks and anything else they want to discuss that might be of interest to the detecting community.
To contribute you will need to create a Minelab login here.
Back
Maximizing your area - Part 2
March 05, 2013 10:09am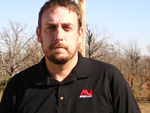 Even if you are not the talking type, there are so many other ways to get to the goodies. One is slower, but can really be helpful, and that is the library. Looking at old newspapers can tell of stories forgotten only a few weeks after they were written. Most small town papers kept all of the local stories worthy to research on the front page, with the rest of the paper open to National news or advertisements.
On several occasions I have come across stories of a local get together or traveling singers performing at a particular spot, then to go there and load up on silver dimes, wheat's, and some relics.
If researching isn't your forte, another way would be, and it involves a little luck, is driving and looking. Knowing what to look for can be the only thing that opens up a good spot. The things I look for are the architectural lines of the house, is the house a rental property (usually full of modern trash) old curbs (i.e. horse rings still visible), old sidewalks, large 100+ year old trees, things like that. Other things to look for are, is the sidewalk going to the central part of oldest part of town/or heading to an older school? How wide is the sidewalk easement? Some larger easements are just loaded. If the home looks newer, do the homes around it look much older? This is one thing a lot of hunters miss. The reason is, if the whole street is full of old homes, there was probably an older house sitting where the new one sits now. Even if there might not have been an older house sitting there, the sidewalk area might produce. Like recently I found a silver dime grand slam on a lot surrounded by older homes. There wasn't a house ever registered there, but further research showed a dirt tennis court from around the 1920's. Small tracts of sidewalk easement have produced a lot of my best finds. One such home in particular comes to mind. It was built 1938.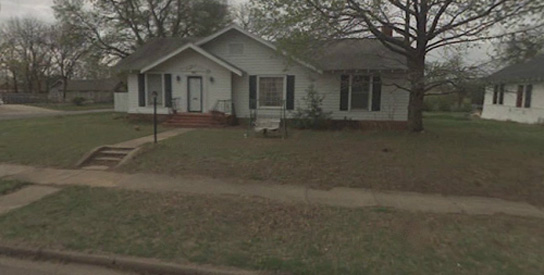 It honestly did not look that old, but the homes around it were built in the very early 1900's to the 1920's. I found Indian Territory tokens (Oklahoma pre 1907) along with several Indian head cents, old silver, and a statehood ring (1907-09). My standard is if the home looks older than 1940, then I will stop to ask to hunt.
Good Luck and Happy Hunting,
Evan Granger
Gonehunting for History
Comments
To make comments you must be logged in, please note comments will not display immediately due to moderation
Very true about paying attention to what's not there anymore. Good insight that could produce (and has already produced for you!) some top finds. Areas outwith the 'main' area of the site are definitely worth a look! Thanks for the tips!

HH.
Posted By: maxwell8tre on March 06, 2013 10:45am
Thanks bud. Being able to make the area around me work is the only way I am able to find anything.. especially with the age of my area..
Posted By: gonehunting on March 07, 2013 04:19pm