Treasure Talk
Welcome to Treasure Talk, Minelab's metal detecting blog. We've handpicked the very best and most knowledgeable contributors to present regular metal detecting blogs on topics close to their heart. Plus we're asking you to join in and make it a conversation.
Our bloggers share their product knowledge, detecting experience, personal tips and tricks and anything else they want to discuss that might be of interest to the detecting community.
To contribute you will need to create a Minelab login here.
Back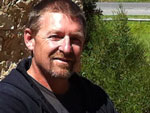 At the age of 25 Mark bought his first Minelab Eldorado MkII and with grand visions of great riches to be found he was hooked well and truly on metal detecting. Mark soon discovered that the world of coin & relic hunting was not just about the lost riches that are out there but the many different areas of history that can be learned by researching something he has found.
Mark has been very successful over the years with some amazing coin & relic finds. Mark has continued to upgrade along the way as Minelab developed and released new improved models. He found the Minelab E-TRAC enabled him to move to a new level of coin and relic hunting, more than quadrupling his finds before equipping himself with the CTX 3030. He was impressed with what Minelab had done with the CTX 3030 and quickly discovered that his finds increased even further with its ability to separate and find targets in trashy areas. Mark says it is very hard to name a favourite find, however he would lean towards a military cross belt plate from the early 1800's for relics and his latest addition of an 1852 Victoria gold sovereign for coins.
You can find Mark's own blog; www.coinrelicdownunder.wordpress.com to have many useful tips and encouraging stories of successful hunts.
Posts
I can think of no better time to put the new EQUINOX 800 through its paces on shallow targets than after a large festival. After these events, there are always an abundance of lost treasures lying mostly on the surface, hidden only by the grass, or a thin layer of dirt; but you will also hit targets at depth. Over the years, this has become well known amongst detectorists and, as you can imagine, these events always bring a multitude of us 'out and about', rushing around to see how much we can find, before everyone else…
This latest pinpointer from Minelab is really going to 'hit the spot' with its great new features. It has Ferrous Tone ID and is waterproof, along with adjustable sensitivity and DIF technology to make target retrieval much easier. Firstly, the Ferrous Tone ID has given me a bit of an edge when identifying and locating a good target from amongst the trash while both are still in the ground. This is so helpful when you are in an area where you can't dig big holes and are limited to cutting small plugs to retrieve your target.
So often we go through life as consumers without really considering what actually goes on behind the scenes, be it our cup of coffee in the morning, mobile phones, computers, how we travel to work and the many thousands of products that we surround ourselves with to make life more pleasurable. So how much do we consider, when it comes to Minelab, the technology that is behind what I believe are the world's best metal detectors, when we use them to find lost treasures. I was recently given the privilege of taking a tour through Minelab's new headquarters at Mawson Lakes and have to admit I was surprised as to how much actually goes on behind closed doors...
Over the past weeks Aussie Digger (aka AD) has been sending me a steady flow of pictures of small nuggets up to 5 grams in size that he has been finding with the GPZ 7000. Well a man can only take so much of this and after getting an open invitation to come up any time I decided to bite the bullet, pack my GPZ 7000, head up and give it a go.
As I live in South Australia I often feel I was born in the wrong state when it comes to chasing gold. Friends of mine from all over Australia are always telling me about a patch they found and how much they got on the weekend etc. This always leaves me pondering how good it would be to live closer to where the high gold bearing areas are. When it comes to gold, South Australia has only produced a drop in the bucket compared to other states but if you put in the hard yards there are still some nice bits to be found.
February 21, 2015 12:48am
Within a couple of weeks I was on my way back to Victoria with hopes of finding 'the big one'. A couple of mates put me on to an area where they had done exceptionally well, so I was pretty excited and couldn't wait to get there.
February 19, 2015 08:23pm
I am probably better known for my coin and relic hunting, having had some fairly reasonable success over the years but I just hadn't been able to master the gold side of things. After a couple of attempts, firstly swinging a GPX 4000 in Victoria a few times and then a few more attempts with the GPX 5000, I was over it and pretty much ready to throw in the towel.
September 25, 2013 09:00am
My last blog was about the advantages of using the CTX 17 while hunting on beaches and I must say that I am still pulling out some great finds, including a few more rings and heaps of silver coins (florins, shillings, sixpences etc.) that have been there for a long time. Next I will cover parks & ovals to discuss the advantages of using the CTX 17 and the Volume Gain feature for both shallow and deep targets. My settings this time, although similar to what I use on the beach have a few small variations.
September 06, 2013 11:25am
Since writing my last article about the advantages of understanding the CTX 3030 to get the best out of it, I have spent many hours using the CTX 17 coil to see if adjusting the volume gain would make much difference. To my surprise and delight I have had some awesome results going over ground at the beach, parks and ovals that I had previously hunted with the CTX 11 coil.
These days we are bombarded with gadgets loaded with special features, the CTX 3030 is certainly that way inclined, but if we are too lazy to experiment and familiarize ourselves by using them, what is the point?
When the CTX 3030 came out I quickly spent a lot of time getting my head around what its capabilities were, all the time knowing full well that even if I understood these features it would take some time for them to sink in. I have found that if I know what it can do, then it opens up my mind allowing me to develop different techniques in various situations to improve my detecting.
Found 19 Results, displaying 1 to 10