Treasure Talk
Welcome to Treasure Talk, Minelab's metal detecting blog. We've handpicked the very best and most knowledgeable contributors to present regular metal detecting blogs on topics close to their heart. Plus we're asking you to join in and make it a conversation.
Our bloggers share their product knowledge, detecting experience, personal tips and tricks and anything else they want to discuss that might be of interest to the detecting community.
To contribute you will need to create a Minelab login here.
Back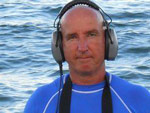 Gary Drayton is a successful beach and shallow water treasure hunter from sunny South Florida. Over many years spent searching Florida beaches with his trusty Minelab Sovereign GT metal detector, Gary has managed to do what many other beach hunters cannot do, to find Spanish treasure coins and artifacts on a consistent basis. Spanish treasure finds that have made him one of the most successful and well known beach treasure hunters in Florida.
He is also an author with three popular books on the Florida metal detecting scene called Metal detecting for Spanish treasure, The shallow water hunter's guide to South Florida and The ultimate Sovereign beach hunter's guide. Gary's books are available from his metal detecting website.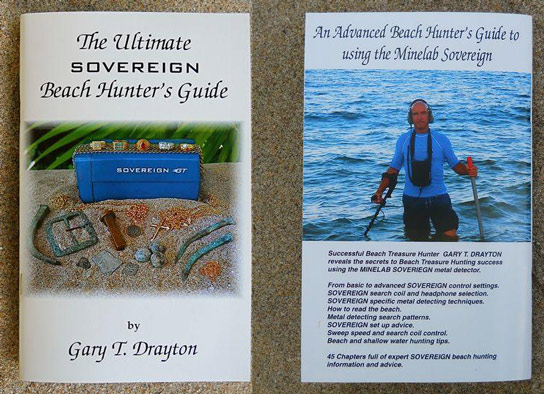 The Ultimate Sovereign Beach Hunter's Guide by Gary Drayton for beach metal detecting
Gary's most famous find is the magnificent Spanish 1715 fleet emerald treasure ring that he found on the beach opposite the wreck site of the Spanish galleon "Nuestra senora de las nieves." which wrecked on July 31st 1715 during the hurricane that destroyed the Spanish treasure fleet. The treasure ring is made from 22.5 karat Inca gold and set with nine near flawless Colombian emeralds, it is considered to be the prettiest Spanish treasure ring ever found in the US.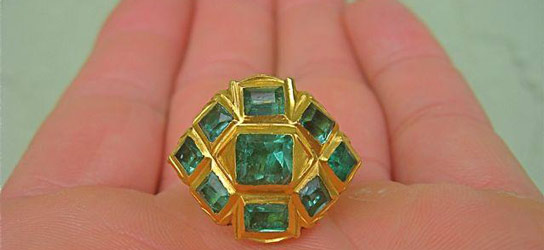 Spanish treasure ring found beach metal detecting by Gary Drayton
Gary credits beach hunting skills and his two favorite metal detectors, the Minelab Sovereign GT and Minelab Excalibur to his beach and water hunting success.
Posts
February 13, 2018 10:13am
Now that EQUINOX pre-orders are starting to get to their owners, here are a few beach and water hunting tips to help you hit the sand running! The basics are covered by the Getting Started Guide and the online Instruction Manual, so I'll just cut to the chase by sharing a few of my experiences using the EQUINOX on the beach and in the water...
Over 2017, one of my favorite Minelab metal detectors, the CTX 3030 has really been put to the test. Breaking down the CTX 3030 recently for another long flight, I realized just how important using dependable metal detecting equipment is. Some of the places I have taken my CTX 3030 to in the past year have very difficult to search metal detecting terrain...
Every May I look forward to packing my metal detector and heading to a Go Minelabbing event, also known as International Metal Detecting day. I have now attended and been a guest speaker on every Go Minelabbing day, from Atlantic City New Jersey to the Quad cities Illinois.
Any potential treasure hunter investing in a Minelab metal detector has seen the words "Treasure through technology" written on the box. Recently seeing an empty Minelab metal detector on a shelf in my garage, brought a big smile to my face as I thought back to the first time I ever saw those words printed on the box.
February 16, 2017 10:21am
I was again honored to be invited back to Oak Island in Nova Scotia Canada to take part in Season four of the History channel show "The Curse Of Oak Island." The team called me excited about having more areas to search on the Island, I packed my trusty CTX 3030 and travelled up to Canada hoping to deliver on my promise of doing my famous gold dance.
Even after finding thousands of gold rings at the beach, and writing eleven beach & water hunting related books, some of the things I pull out of my scoop basket still surprise me!
When I first moved to Florida from England, I decided to make the most of the natural resources by changing from land to beach hunting. By natural resources, I mean white sandy beaches packed with year round visitors wearing platinum, gold and silver jewelry. A change of search areas also meant a change of metal detecting equipment better suited to beach and water hunting. I am a stickler for detail when it comes to treasure hunting, from equipment and research, to site selection and search techniques...
In 2014 I was honoured to be invited to help the owners of Oak Island (located in Nova Scotia, Canada) in their quest to solve the mystery of the famous "Money Pit".
For those who do not know the story, Oak Island is rumoured to have buried pirate treasure hidden in a mine shaft with an elaborate booby-trapped flooding system to prevent people from recovering the treasure.
Family time at the beach is a lot more fun for the Drayton's, thanks to the new GO-FIND Series of detectors from Minelab. It was always a little awkward, going to the beach and bringing along my metal detector, treasure hunting alone, while my wife and daughters did their own thing. Finally we have a metal detector that our whole family can use and join in the treasure hunting fun.
September 15, 2014 02:21pm
Just in case you have not heard the news yet, the versatile waterproof CTX 3030 is more than just a master of discrimination on the beach and in the shallow water.
Because I am a beach and shallow water hunter, I was happy to hear the news that Minelab had introduced another new waterproof metal detector. After doing the hard part of convincing my lovely wife that I really needed an SDC 2300, it was off to the beach for some testing.
Found 22 Results, displaying 1 to 10