Treasure Talk
Welcome to Treasure Talk, Minelab's metal detecting blog. We've handpicked the very best and most knowledgeable contributors to present regular metal detecting blogs on topics close to their heart. Plus we're asking you to join in and make it a conversation.
Our bloggers share their product knowledge, detecting experience, personal tips and tricks and anything else they want to discuss that might be of interest to the detecting community.
To contribute you will need to create a Minelab login here.
Back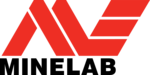 Posts
The EQUINOX detectors armed with Multi-IQ are powerful and versatile for many locations and targets. To optimise the EQUINOX 600 and 800 specifically for hunting large silver hoards, some minor setting adjustments should done to maximise your chances of locating the cache.
In Part 3 we ended with mentioning the different Multi-IQ "frequency weightings" for the different search profiles. Part 4 explains further why it is not a simple matter of just referring to specific individual frequencies for learning more about Multi-IQ technology. Let's now consider one of the key practical detecting outcomes and then discuss how this was achieved…
This is the third instalment in a blog series introducing and explaining the technologies inside our new EQUINOX detectors… (Read Part 1 here. Read Part 2 here.)
Our goal was to develop a true multi-purpose detector that could not only physically be used in all-terrain conditions, but also be suitable for all types of detecting for all detectorists, and particularly those not requiring a specialist premium flagship detector optimised for only one aspect of detecting...
November 23, 2017 03:59pm
Have you heard a myth about a lone inventor recently? This is something that is very prevalent in popular culture. Perhaps it's Thomas Edison inventing the lightbulb over 100 years ago or Steve Jobs inventing the iPhone early this century? In many instances innovation, like history, is quite messy and an easy way to convey something is to simplify it for the masses.
This is the second instalment in a blog series introducing and explaining the technologies inside our new EQUINOX detectors… (Read Part 1 here.)
What actually is Multi-IQ technology? What does the name stand for? What frequencies does it use? Is "Multi" the same or different for the various Detecting Modes? Is Multi-IQ the same or different for EQUINOX 600 and EQUINOX 800? Why use a single frequency?
This is the first instalment in a blog series introducing and explaining the technologies inside our new EQUINOX detectors…
When Minelab started developing our EQUINOX detector, we looked very closely at all of the current market offerings (including our own) to reassess what detectorists were really after in a new coin & treasure detector. A clear short list of desirable features quickly emerged – and no real surprises here...
The GPZ 7000 has set a new benchmark for sensitivity over a very broad range of gold nuggets. However, a by-product of its exceptional sensitivity to gold nuggets is increased susceptibility to soil anomalies and unwanted interactions with the ground matrix. One such unwanted interaction is with the conductive (salt) elements of the ground.
We are pleased to introduce John Wilson (kiwijw) as a new member to Minelab's Treasure Talk blog.
John is a New Zealander (Kiwi) and currently resides in the beautiful Otago Lakes District town of Queenstown in the South Island of New Zealand. (known as the adventure capital of the world).
As a child, John always had an interest and fascination in the early pioneer settler days of New Zealand and the way the settlers made a hard living from scant beginnings. The adventures, discoveries and exploration of a new land. Incomes and livelihoods etched out of a hard and often harsh landscape. It took a certain person or couple to make it work.
With any gold detector, setting the Sensitivity correctly is critical to obtaining maximum detection depth on targets, finding smaller targets and ultimately recovering more gold in difficult soil conditions!
If you set the Sensitivity too low when reducing noise, then you will miss detecting the deeper targets, but if you set the Sensitivity too high, you may make the detector unstable and therefore unusable through detecting too much ground mineralisation or 'noise', 'hot' rocks and EMI.
Recently we had a Facebook comment about the Target ID difference between our older Explorer SE detector and the CTX 3030:
"One thing I've noticed on the CTX is that an all copper penny sounds just like a silver dime and both will read 12 43. On the Explorer SE coppers would show as 7 21 and silver 03 23. But it's a small sacrifice to pay to straighten out the graph curve into the 12 line."
So, it's was worth revisiting the rationale behind evolving the Explorer FE/CO discrimination method into the one used in E-TRAC and CTX 3030…
Found 15 Results, displaying 1 to 10