Treasure Talk
Welcome to Treasure Talk, Minelab's metal detecting blog. We've handpicked the very best and most knowledgeable contributors to present regular metal detecting blogs on topics close to their heart. Plus we're asking you to join in and make it a conversation.
Our bloggers share their product knowledge, detecting experience, personal tips and tricks and anything else they want to discuss that might be of interest to the detecting community.
To contribute you will need to create a Minelab login here.
Back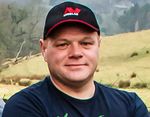 Sharon and Derek have 12 years of combined detecting experience and for the last few years have used a wide range of Minelab machines, from the G0-FIND series through to the GPX 5000 for personal detecting and to promote responsible detecting through their not-for-profit company, Beyond The Beep. Since February 2015, the couple have been regularly providing outdoor learning experiences in schools, and they have also created and implemented a detecting programme for veterans suffering from Post-Traumatic Stress Disorder (PTSD).
Posts
EQUINOX and the dreaded coke problem…
Gold coins, micro-gold nuggets (0.7g) and cut quarters, located in the ground under coke, are no problem when you wield the new EQUINOX! I hate hearing coke, as it breaks your concentration and you always end up thinking "what have I missed." This is the main reason I moved onto the Minelab multi-frequency machines. Hopefully this blog will put you at ease with a commonly asked question on Facebook and various forums – "Does the EQUINOX hear coke?"
Sharon and I went to a local farm where we have detected on and off for a few years, to ask if we could take our Combat Stress Veterans out on the fields over the next few weeks. The farmer's wife answered the door.
November 09, 2017 03:00pm
Sometimes we Scots think we live in a land of perpetual rain, so after being out in the fields with my new pin-pointer I officially christened it with the moniker 'Yellow Submarine'. Having owned many probes throughout the years (including the so-called 'waterproof' varieties), many have failed when confronted with the good old Scottish weather – there really is no better place to test outdoor gear. So, did the exciting new PRO-FIND 35 pass the test? Well read on to find out!
I left you last time with us having discovered a 700 year old medieval coin hoard and finding a total of 177 silver medieval pennies. The weather had put paid to any further recovery and we had a burning desire to know what else might still lie under the earth in our field of dreams. You will find below the second and concluding part of our tale – I hope you enjoy reading about it as much as we all did experiencing it…..
September 05, 2017 11:11am
Just before Christmas 2013, a detecting buddy and I ventured forth onto a new detecting permission which I had researched thoroughly and had managed to secure. I had spent countless hours doing the research and knew that a very small hoard of medieval coins had been found in the general area, by accident, during the early 1800's. So, hopefully there was a reasonable chance of another. I targeted three possible large fields where I felt our chances would be best for finding a hoard and I arranged a day for our hunt. As usual in Scotland it was a beautiful morning with gently lashing horizontal rain and a mild 60mph breeze blowing lazily across the field.
Have you ever had one of those days that you feel as though something nice is never going to find itself under your coil, regardless of how long you search? Well it was on one of those days, which we all suffer from more than we would like to admit, that I was lucky enough to discover something wonderful.
For those of you that don't already know, Sharon and I were involved in a very serious road traffic accident in England during November 2016. We were actually on our way to detect at a 'Coil to the Soil' dig near Doncaster and were greatly looking forward to some serious detecting and meeting a lot of our friends south of the border.
When I first purchased the Minelab CTX 3030 it changed my detecting forever. My confidence grew, my finds rate multiplied and the depth I was reaching…well let's just say Australia was not too far away from the bottom of some of my dig holes. This instant change in fortune was also while I was using the standard 11 inch coil, a superb coil especially for general searching and the more trashy areas, such as recreational parks, beaches and Victorian dump sites.
December 07, 2016 10:17am
Strangely, well for me anyway, I have heard many times from detectorists located in some parts of England that they hate the rain and most certainly won't choose to go digging in it. Some even say it puts them off detecting altogether when they are 'forced' to dig in wet weather.
Unfortunately, if most of us in Scotland actively chose not to go out digging in the rain, then it is safe to say that we would have a mere handful digging days per year. Besides, our main machine is the incredible, fully water (and Scottish weather) proof CTX 3030 with the CTX 17 inch coil – without question the greatest all round, all weather machine ever produced.
September 28, 2016 10:01am
Imagine finding the largest lead slingshot hoard in the Roman Empire…well we did, and once again in Scotland! Roman sling shot are made of lead and weigh approximately 50g. They also have very distinctive shapes and are mostly shaped like lemons or acorns. This might not sound like a deadly weapon to our modern ears, but in fact, expert slingers could sling these so fast, the projectile had the same velocity and impact as a .44 Magnum- very deadly indeed.
Found 10 Results, displaying 1 to 10