Treasure Talk
Welcome to Treasure Talk, Minelab's metal detecting blog. We've handpicked the very best and most knowledgeable contributors to present regular metal detecting blogs on topics close to their heart. Plus we're asking you to join in and make it a conversation.
Our bloggers share their product knowledge, detecting experience, personal tips and tricks and anything else they want to discuss that might be of interest to the detecting community.
To contribute you will need to create a Minelab login here.
Back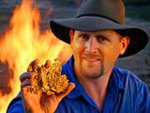 Jonathan Porter is a well known Australian professional prospector with over twenty three years of gold detecting experience. He first started prospecting as a hobby with a Minelab GT 16000 metal detector back in 1987 on the Palmer River gold field in far North Queensland.
His biggest gold nugget to date weighed in at 83 ounces along with 79 and 54 ounce pieces unearthed the same day using a Minelab GP 3500.
In 1995 Jonathan was asked to assist Minelab with the evaluation and field testing of Minelab's MPS metal detectors, including some countermine work. He also continues to work in close association with Bruce Candy, Minelab's Chief Scientist.
In 2004 Jonathan's business 'Aurum Australis' released the first of a now famous series of instructional DVDs. 'The Outback Prospector – Unleashing the GP Series' was a hit among Minelab users in Australia and the US and led to a total of four instructional DVDs with the fifth on the GPX 5000 now in production.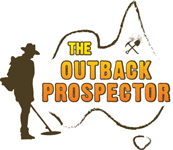 Jonathan has written numerous articles for Australian Gold Gem & Treasure magazine over the years with regular contributions to ICMJ magazine in the US.
Jonathan says "I have an absolute passion for metal detecting and get a huge amount of pleasure in seeing others learning the craft".
As well as his instructional DVDs Jonathan's business Aurum Australis carries a range of metal detecting accessories such as Hip Sticks, B&Z booster speaker combos and much more.
Posts
February 23, 2018 10:36am
My involvement with EQUINOX has been purely around the Gold Mode, leaving the testing of the coin & treasure modes (Park, Field, Beach) to the experts in these areas. Typically, a general-purpose metal detector has a token gold (or prospecting) mode with much lesser performance than a dedicated VLF gold detector. Not so with the EQUINOX 800…
February 01, 2018 04:38pm
While depth is relative to the ground conditions a detector is expected to work in, and also relative to the actual detector technology being used, it's also relative to the interpretive interface making the "call" namely the operator. Chris Ralph, a very good friend of mine, once made a very important observation on camera, he said "It's not about the gold you miss but about the gold you find", wise words and very poignant in this day and age when gold is becoming more difficult to find.
December 07, 2017 10:44am
How much deeper does the new Minelab detector go compared to the previous model? I hear that question a lot and to be honest get a bit stumped on it. Not because it's hard to answer. It's just more complex to explain properly without going to the major effort of demonstrating it to the uninitiated…
Before I go any further, I think it needs to be clarified exactly what the GOLD MONSTER 1000 (GM 1000) actually is and where it fits in the Minelab line up of gold-centric metal detectors. Before 1995 the only style of detector available for gold prospecting was a VLF-type detector of which there were several brands offering various detectors based around a common theme, namely single frequency machines ranging from 6kHz to up to 71kHz. Generally speaking, the higher the frequency the better the sensitivity to small gold, but proportionally the ground signal will also increase. Minelab were leaders in this field thanks to well-designed electronics but also lead the way with very well designed automatic ground balance systems which 'ironed out' ground signals significantly, allowing target signals to be readily heard.
Like all things new, it takes time for results to feed back into the general community. Overall, there have been some very good reports from people using the GPZ 19 coil. Early adopters who have been tough enough to brave the heat of summer here in Australia have been reaping the rewards, as well as fast-tracking their experience levels for when the weather cools off, come Easter time…
The CTX 3030 was the first detector Minelab made that used wireless audio and it does a nice job of things, so nice that at times it felt difficult going back to my GPX 5000 when I wanted to look for gold.
Then came the GPZ 7000 with no speaker built into the unit so operators had to either plug headphones in direct via the audio socket above the battery pack or use the supplied WM 12 wireless Audio Module. The WM 12 is a pretty neat system on the GPZ and allows for operators to pair up two WM12s for either dual speaker use or to provide an audio source for a partner walking along with you whilst detecting. I use this feature a lot during training sessions and find it very useful.
November 21, 2016 01:00pm
Following on from my last blog about the GPZ 19 coil, here some further tips to help you get the best from your GPZ 7000, irrespective of which coil you are using. The GPZ 7000 is not difficult once you come to terms with the way the technology performs over the ground. It is a blend of behaviours which are dictated by ZVT technology, the Super-D coil design and the detector's ability to tap into the full gamut of target information, thanks to being able to run a very low noise floor without any major trade-offs to audio stability.
November 10, 2016 11:03am
With today's release in Australia of the much anticipated GPZ 19 coil, I thought this would be an excellent opportunity to provide some practical field advice to enable early users to get the best results from this 'beast of a coil'. I've been testing and refining it with the Minelab engineering team for quite some time now, and have to say, it's worth the wait (weight), in more ways than one!
Recently I took a trip up north to spend a few days detecting with a good friend and Minelab dealer Peter Cragg at Gold City Detecting and his detecting mate with the aim to helping them obtain some hands-on field experience and instruction with the amazing new GPZ 7000 with its ZVT technology.
In Summary: If the ground is upsetting your detector due to saturation signals then use the "Dust Iron" Ferrite and the 'Octopus' sweep method at start-up and check the GB regularly. If the constant exposure of saturation signals and salt signals are still upsetting the ground balance where you can clearly hear the Ferrite when you are periodically checking, then I highly recommend you select Manual GB mode to prevent the saturation and salt signals adversely affecting the ground balance of your GPZ 7000.
Found 34 Results, displaying 1 to 10