Treasure Talk
Welcome to Treasure Talk, Minelab's metal detecting blog. We've handpicked the very best and most knowledgeable contributors to present regular metal detecting blogs on topics close to their heart. Plus we're asking you to join in and make it a conversation.
Our bloggers share their product knowledge, detecting experience, personal tips and tricks and anything else they want to discuss that might be of interest to the detecting community.
To contribute you will need to create a Minelab login here.
September 11, 2017 05:40pm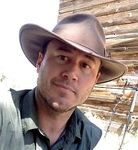 Even a blind squirrel finds a nut every once in a while. Hopefully, by now, your odds are better than that of our sightless, furry friend. Whether you're a collector or a seller, it's important to know when it's appropriate to clean your finds, how to clean them, and how to preserve them. Sometimes, cleaning a find can absolutely destroy the item and any potential value associated with it. Other times, cleaning a find will enhance the visual appeal and increase the value tenfold. Knowing when to tamper with your finds or leave them be is a fine line to walk. In this month's blog I'll let you in on some trade secrets used to clean coins and other artifacts that you've dug.
September 05, 2017 11:11am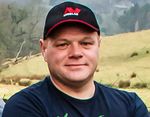 Just before Christmas 2013, a detecting buddy and I ventured forth onto a new detecting permission which I had researched thoroughly and had managed to secure. I had spent countless hours doing the research and knew that a very small hoard of medieval coins had been found in the general area, by accident, during the early 1800's. So, hopefully there was a reasonable chance of another. I targeted three possible large fields where I felt our chances would be best for finding a hoard and I arranged a day for our hunt. As usual in Scotland it was a beautiful morning with gently lashing horizontal rain and a mild 60mph breeze blowing lazily across the field.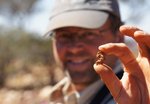 I am just back from a little detector outing and while I was at it I reflected on how once again I seem to do things a bit differently than other people. I am usually shy of talking about my specific settings because I am the last person to claim I know what's best when it comes to other people and how they detect. Ground conditions vary as do people's personal styles and preferences.

I have been swinging the GPZ 7000 19" coil now for over 6 months, so I feel a bit more informed to share some thoughts on the coil, how it compares to the stock 14x13" coil, and what detector settings have been working for me.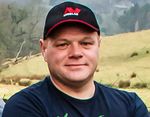 Have you ever had one of those days that you feel as though something nice is never going to find itself under your coil, regardless of how long you search? Well it was on one of those days, which we all suffer from more than we would like to admit, that I was lucky enough to discover something wonderful.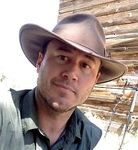 Metal detecting for rings and other jewelry is tough. Unlike coins, which for the most part are uniform in size, shape, weight and metal content, jewelry doesn't have consistency. That's why we're able to recognize coins by the tone and target ID numbers when we're detecting. Rings, bracelets, necklaces, earrings, and other jewelry on the other hand, are made up of all shapes, sizes, weights, and karats. These inconsistencies are what make jewelry hunting so difficult.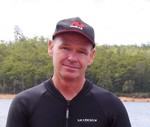 I love getting down to the beach on a warm summer's morning - calm seas, sunshine and the chance to pick up some recently dropped goodies. What really excites me though is seeing on the weather forecast that a storm is brewing and the winds will be coming from the right direction to cut the beach back!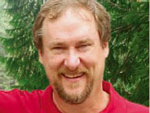 A few years back, I was remarking to some friends that it would be really great if Minelab made a high sensitivity VLF metal detector. The Eureka Gold was a fine machine but at the time I was saying this I knew the technology had advanced and there was an opportunity for a research and development oriented company like Minelab to make a state-of-the-art metal detector within this category.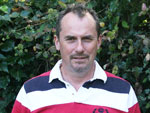 Today I'm going to reveal a technique used by many successful detectorists who search for ancient coins and artefacts. This technique utilises the greatest tool at your disposal - your eyesight.
You will also need to learn to recognise common pottery throughout different periods of history; Google is great for this.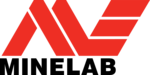 The GPZ 7000 has set a new benchmark for sensitivity over a very broad range of gold nuggets. However, a by-product of its exceptional sensitivity to gold nuggets is increased susceptibility to soil anomalies and unwanted interactions with the ground matrix. One such unwanted interaction is with the conductive (salt) elements of the ground.
Found 361 Results, displaying 1 to 10