Treasure Talk
Welcome to Treasure Talk, Minelab's metal detecting blog. We've handpicked the very best and most knowledgeable contributors to present regular metal detecting blogs on topics close to their heart. Plus we're asking you to join in and make it a conversation.
Our bloggers share their product knowledge, detecting experience, personal tips and tricks and anything else they want to discuss that might be of interest to the detecting community.
To contribute you will need to create a Minelab login here.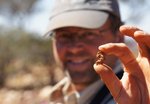 Metal detectors, decades ago, had very limited depth capability. Therefore, increasing detection depth was a prime focus for all detectorists. Metal detector advertising has always made "more depth" part of the selling point for most new detectors. This focus on "more depth" made sense for a long time but, more recently; it has been shown that more depth is only part of the equation…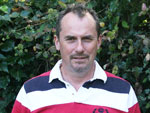 One of the EQUINOX's best features is its strong Target Identifications (TIDs) system. I've never seen a detector able to give such reliable TIDs at depth like the EQUINOX can. Not only in Multi-IQ (multi-frequency), but also in all single frequencies, and the TIDs for non-ferrous targets are stable across modes and frequencies. ..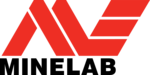 In Part 3 we ended with mentioning the different Multi-IQ "frequency weightings" for the different search profiles. Part 4 explains further why it is not a simple matter of just referring to specific individual frequencies for learning more about Multi-IQ technology. Let's now consider one of the key practical detecting outcomes and then discuss how this was achieved…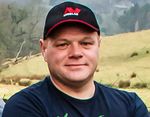 EQUINOX and the dreaded coke problem…
Gold coins, micro-gold nuggets (0.7g) and cut quarters, located in the ground under coke, are no problem when you wield the new EQUINOX! I hate hearing coke, as it breaks your concentration and you always end up thinking "what have I missed." This is the main reason I moved onto the Minelab multi-frequency machines. Hopefully this blog will put you at ease with a commonly asked question on Facebook and various forums – "Does the EQUINOX hear coke?"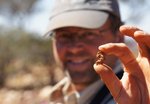 I have seen some confusion on the internet regarding the differences between the Minelab EQUINOX 600 and EQUINOX 800. I think that the EQUINOX 600 is being somewhat overlooked because it's not the "top model" but, in my opinion, it is incredible value for a remarkably low price. I hope this blog will clear up any confusion and, in the process, show why I think the EQUINOX 600 deserves a second look by some people…
February 23, 2018 10:36am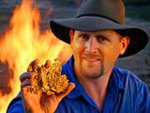 My involvement with EQUINOX has been purely around the Gold Mode, leaving the testing of the coin & treasure modes (Park, Field, Beach) to the experts in these areas. Typically, a general-purpose metal detector has a token gold (or prospecting) mode with much lesser performance than a dedicated VLF gold detector. Not so with the EQUINOX 800…
February 13, 2018 10:13am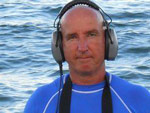 Now that EQUINOX pre-orders are starting to get to their owners, here are a few beach and water hunting tips to help you hit the sand running! The basics are covered by the Getting Started Guide and the online Instruction Manual, so I'll just cut to the chase by sharing a few of my experiences using the EQUINOX on the beach and in the water...
February 01, 2018 04:38pm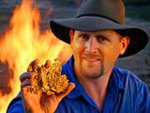 While depth is relative to the ground conditions a detector is expected to work in, and also relative to the actual detector technology being used, it's also relative to the interpretive interface making the "call" namely the operator. Chris Ralph, a very good friend of mine, once made a very important observation on camera, he said "It's not about the gold you miss but about the gold you find", wise words and very poignant in this day and age when gold is becoming more difficult to find.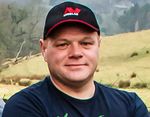 Sharon and I went to a local farm where we have detected on and off for a few years, to ask if we could take our Combat Stress Veterans out on the fields over the next few weeks. The farmer's wife answered the door.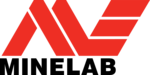 This is the third instalment in a blog series introducing and explaining the technologies inside our new EQUINOX detectors… (Read Part 1 here. Read Part 2 here.)
Our goal was to develop a true multi-purpose detector that could not only physically be used in all-terrain conditions, but also be suitable for all types of detecting for all detectorists, and particularly those not requiring a specialist premium flagship detector optimised for only one aspect of detecting...
Found 388 Results, displaying 1 to 10