See fantastic Minelab finds from our users or share your very own Minelab Success Story. We'd love to hear what people are discovering with their Minelab Detectors.
By submitting your story, you enter the Find of the Month competition where we give away a USD 250 voucher in Minelab products and assorted Minelab branded accessories to the winner.
Submit your story here.
EQUINOX 800
July 16, 2018 10:59am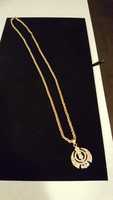 I usually hunt at night to stay away from the crowds but low tide was 5 o'clock on this day and the beach I picked the slope is where you want to hunt at low. Turned on the EQUINOX ...
GOLD MONSTER 1000
July 14, 2018 07:05am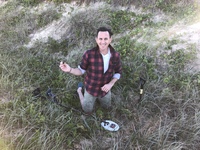 Not Gold but very unexpected. This afternoon I decide to swing the GOLD MONSTER 1000 through some recent erosion and old sand bunkers and stumbled across a handful of what appears to be Roman coins. I'll have them ...
E-TRAC
July 14, 2018 03:43am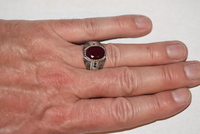 On a midmorning beach hunt, at low tide, I found a spot on the beach near the low tide line where the sand had been washed away. This area was at least three feet lower than the rest of the ...
EQUINOX 800
July 13, 2018 05:51am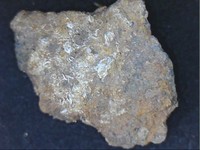 For years, I have been trying to find natural wires of silver, but still in vain. It is small, extremely rare and even rarer than gold. Years still nothing. Until now. Using my Minelab EQUINOX 800 - No.9. depth 20cm, I ...
CTX 3030
July 12, 2018 04:20am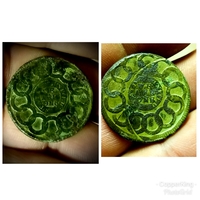 My friend and I scouted out a cellar that was bordering a swamp, it was a tough hike, with little access and when we came across it we could almost not detect it, all the ferns had ...
Safari
July 10, 2018 12:08pm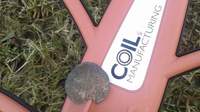 I was using the Safari, I got kitted up, honestly walked around 25 feet from the car, the first signal dug down around 9 inches and BANG! It looked like a Hammered but I wasn't sure, I shifted some loose dirt ...
EQUINOX 800
July 07, 2018 10:40am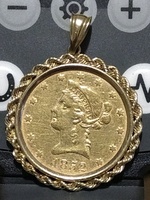 I'm from the Southern Oklahoma, North Texas area. I have always dreamed digging up a gold coin. This happened to me right after my Golden Triangle Club meeting. It was about 1:30 am, I was out in the lake ...
SDC 2300
July 07, 2018 01:01am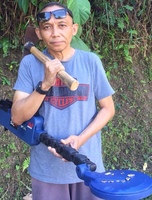 Last week we went to Papua and found 13 gold nuggets, weighing 34 grams. The gold was found along small streams using a SDC 2300 in just 2 hours. We submitted the gold we found to the owner of customary land ...
Excalibur Series
July 04, 2018 10:12am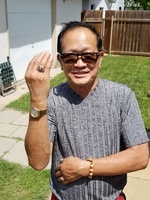 Meet Ernesto! Ernesto graduated from the Philippine Maritime Institute with a degree in Marine Engineering and this beautiful gold ring in 1968. He migrated to Canada in 1970-1971. He estimates that he lost his gold PMI graduation ring while swimming about 1972 ...
EQUINOX 600
July 03, 2018 08:14am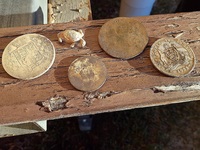 It's not often you find a rare coin, it's even rarer when you find them in some heavily hunted ground, where if you find a pull tab you're doing awesome! Set in a 1852 mining town I ...
Found 2,459 Results, displaying 1 to 10