See fantastic Minelab finds from our users or share your very own Minelab Success Story. We'd love to hear what people are discovering with their Minelab Detectors.
By submitting your story, you enter the Find of the Month competition where we give away a USD 250 voucher in Minelab products and assorted Minelab branded accessories to the winner.
Submit your story here.
CTX 3030
January 16, 2018 03:52am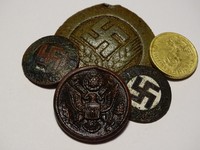 Me and a Buddy got a Permission at a WW II Battle Site between the Germans and Americans in WW II . It was a awesome experience we had so much fun there . In one Day we found over 30 coins and ...
CTX 3030
January 14, 2018 05:20am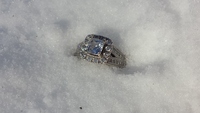 1st Ring recovery of 2018! I got a message yesterday from Alexis in Jackson NJ. During an argument with her fiancé' as he was walking alongside his car she took off her engagement ring and threw it at him. It bounced off his car and disappeared. She found me and 2 other guys threw the Ring finders website.
CTX 3030
January 13, 2018 01:06am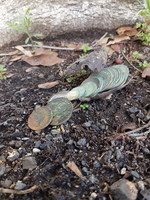 I was walking along a field that i refused to give up on. I went there several times without to much a pre decimal here and there until I got the CTX 3030. That was a game changer. I went ...
CTX 3030
January 12, 2018 06:07am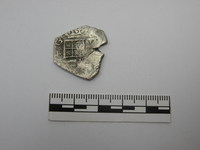 In the 12 years that I've been search in Flanders I have now only last week-end (06/01/2018) found my 2nd Spanish silver coin. So for search region Flanders in Belgium, these really rare here, weight 6,6 gram and diameter about 25 mm so ...
X-TERRA 705
January 09, 2018 11:49am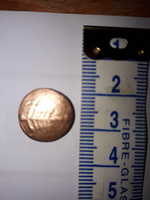 I was out with my brother on my permission in the UK. We decided to to have a rest for a drink and i decided to go to a area I thought would be good straight away i found 2 ...
X-TERRA Series
January 09, 2018 06:43am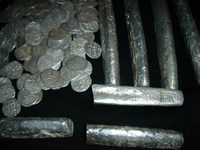 It was in late August 2017. The month was rainy, it was an ordinary day, far to go didn't want, but take heart wanted. Decided to go for a long time known to me a place that was already knocked out. In this place, at first it was very many finds, and sometimes very worthy.
CTX 3030
January 09, 2018 06:30am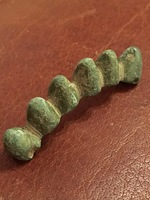 Whist on an organized dig with the Southwest Detectorist's Metal detecting U.K. I found this relic, at the time I was not sure what it was, and I assumed it was the remains of a broach, it ...
CTX 3030
January 09, 2018 05:34am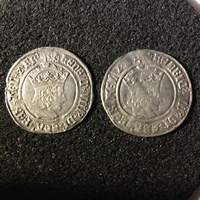 Whist detecting in the U.K. 2nd time out with the CTX 3030. I was lucky to unearth a Henry the VII and later his son Henry VIII . 3rd time out produced a Queen Victoria half sovereign. All at good depths . ...
Excalibur II
January 08, 2018 05:56am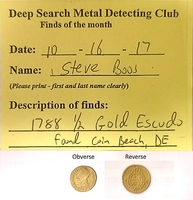 Every month, members from NJ's Deep Search Metal Detecting Club get to show off their latest finds. This past year the club instituted a new "Find of the Month" contest where the group votes on their favorite piece shown at each meeting. At their year-end Holiday Party the 11 previous months' winners then compete for "Find of the Year".
CTX 3030
January 06, 2018 09:32am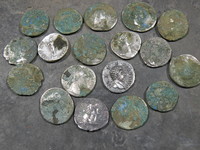 My third (and last) Roman coin treasure was also from the end of the 2016 .... Just a field picked out random and after 2 hours I wanted to stop and suddenly a perfect silver Roman coin .... the days after continuous detected further ...
Found 2,295 Results, displaying 1 to 10