Treasure Stories
Treasure Stories
See fantastic Minelab finds from our users or share your very own Minelab Success Story. We'd love to hear what people are discovering with their Minelab Detectors.
By submitting your story, you enter the Find of the Month competition where we give away a USD 250 voucher in Minelab products and assorted Minelab branded accessories to the winner.
EQUINOX 800
February 08, 2019 12:41pm

My hunting buddy Lee and I were heading to one of our old fairgrounds spots when we decided to change plans and check out an old 1800's house spot deep in the woods that I remembered locating on an old plat map back in the spring time. Without having the maps on hand it took a bit to locate the site deep in the woods, but we knew we were close when we found bits of foundation and stubs of hundreds of daffodils ready to sprout come spring. We weren't finding much for the first half hour or so but then in a patch of clear not far from the daffodils I got a banging 33 on the EQUINOX.
EQUINOX 800
February 08, 2019 06:39am

We found treasure cache of silver coins buried under this old historic house! The owner asked Jake and I to do some detecting in the crawlspace of the family home. The home was built at the turn of the century ...
GO-FIND Series
February 05, 2019 03:58am

Bonjour J'ai trouvé hier le 3 02 2019 à environ entre 20 et 25 cm avec mon detecteur go find 40 on va dire on pourrait dire j'ai déterré mais non j'ai désensabler en fait car le ...
EQUINOX 800
February 04, 2019 01:52am

Since having the EQUINOX I've gone back to a farm I've detected for over five years on three occasions now, today was the Third visit, and what a three hour hunt it was, My last 2 visits turned up ...
EQUINOX 800
February 01, 2019 06:29am

I decided to totally reset my machine as I believed something wasn't right in a previous dig ,re-installed update, I had 2 hours to kill before getting the children from school, I hit a field that I've blasted for 5 ...
CTX 3030
February 01, 2019 05:43am
Recovered this beautiful Spanish gold 1781 Carlos III 1 Escudo. Located with the Minelab CTX 3030 equipped with the 17inch coil at a depth of 9 inches. Artefact was found in the same area I uncovered the 1700s shipwreck spike. This reaffirms that every ...
GO-FIND Series
January 31, 2019 06:43am


Estaba detectando en la playa de repente una turista se me acercó y me pidió que le gustará el anillo y pues comencé a buscar a ser de búsqueda comenzó a salir basura ...
CTX 3030
January 29, 2019 02:39am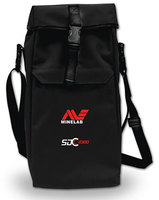 Winter day. An irresistible desire to find something truly valuable wins common sense. Having agreed with the friend about departure to dig, decided that in such cold season the only correct decision, was to find the warm room. Such premises ...
EQUINOX 800
January 29, 2019 02:30am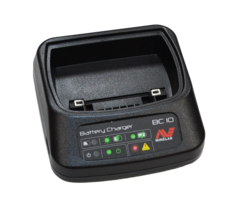 Over the past few months we've been getting onto some old permissions, old for our area that is. I live in the eastern panhandle of West Virginia here in the USA. Our area was settled in the mid 1700s.
Being the only person in my small digging group that had not found a 1700s coin so far in 2019 I have been determined to find something great. As everyone else found King Georges and even a Connecticut copper my only reply had been "You guys dig em all, I'm waiting for the old silver!"
EQUINOX 800
January 26, 2019 07:53am


It was a normal day of searching for treasures, we entered a field where there was a lot of grass, even so we decided to detect, we removed a lot of garbage, but we found a signal that sounded like ...
Found 2,311 Results, displaying 1 to 10