See fantastic Minelab finds from our users or share your very own Minelab Success Story. We'd love to hear what people are discovering with their Minelab Detectors.
By submitting your story, you enter the Find of the Month competition where we give away a USD 250 voucher in Minelab products and assorted Minelab branded accessories to the winner.
EQUINOX 800
May 15, 2019 12:42pm

Well I've had my EQUINOX 800 about a year now, and what can I say wow!! What a machine in this past year I've managed to find 27 hammered medieval coins ranging from Henry III to Elizabeth I, but to ...
EQUINOX 800
May 15, 2019 05:04am

Iron wanted! Sometimes, namely when it is medieval… I found a medieval dart, some ancient nails and probably also a spur on May 12th, 2019 in Central Bohemia, some 70 kilometres (ca. 55 miles) west of the capitol Prague on one of ...
EQUINOX 600
May 14, 2019 04:50am

I set off for a few hours detecting on a real windy day, got to the field it was like a sandstorm. I turned my EQUINOX 600 on with my 6" coil and off I went. My first 5 or 6 signals were ...
EQUINOX 600
May 14, 2019 04:42am

The EQUINOX 600 does it again, after finding 3 silver hammered coins i got a strong 17 tone i dug the target. To my surprise i seen a beautiful key, after a little research I found it is a 13th century casket key. ...
EQUINOX 600
May 12, 2019 11:01am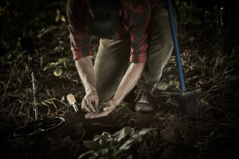 So I was out on my weekly hunt when I decided to stop by an older permission of mine after just hunting a new permission. The second spot has had many years of hard detecting by me and many other ...
EQUINOX 800
May 11, 2019 11:50am

In the fall of 2018 I found 4 different pendant in bronze with gold inlays. It's in Jellingstyle 880-1000AD and the style originates from Denmark. They are in an amazingly great shape and 1 of them are made in a ...
EQUINOX 600
May 10, 2019 03:28am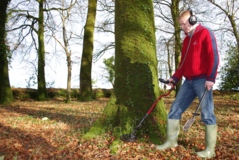 Out today with the EQUINOX 600 with the 6" coil, lots of silver up. One of the silver Edward 1st pennies had a one way tone of 12 I could have easily missed it. My settings were Field 1, 5 tones, 0 ...
X-TERRA 705
May 09, 2019 05:50am

I recently took up metal detecting, Nov 2018 and purchased the fabulous Xterra 705 as my first machine. After upgrading the coil to the 15"er I wanted to test it out. I went out on a beautiful bank holiday Sunday with ...
Excalibur II
May 08, 2019 01:40am
Well, it happened again. I was contacted by a young lady over a month ago and she tells me that she lost her ring while canoeing the little Hocking river on July 31st. With all the rain we have had, ...
EQUINOX 800
May 07, 2019 12:15pm
Hello folks,, couldn't be happier with my EQUINOX 800 today. here in Quebec Canada . Unearthed a French Gold Louis 16 coin. even had the chance to record my one and only gold dance..Gold coins are so rare here that you ...
Found 2,801 Results, displaying 1 to 10