See fantastic Minelab finds from our users or share your very own Minelab Success Story. We'd love to hear what people are discovering with their Minelab Detectors.
By submitting your story, you enter the Find of the Month competition where we give away a USD 250 voucher in Minelab products and assorted Minelab branded accessories to the winner.
Submit your story here.
CTX 3030
May 16, 2018 10:35am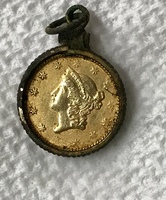 After the Birth of my Baby girl finding time to get out and detect has been much harder to come by, and for good reason of course. Yet I will always have the bug to get out and discover history. ...
EQUINOX 600
May 16, 2018 10:32am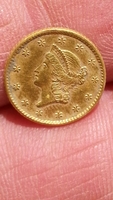 After researching several sites along Kansas immigrant trails, our group of three decided to detect a camp from the 1850s and 1860s. The first time out with my new Equinox 600 produced an Artillery button from the 1860s. Zach, using his ...
Excalibur II
May 14, 2018 12:09pm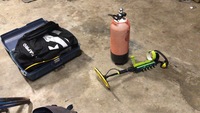 Last week we had a message about a lost ring. Someone who wanted to wear his wedding ring to the fish during fishing. That is not so nice of course. After receiving the contact details, contacted Olive the wife of ...
CTX 3030
May 14, 2018 03:05am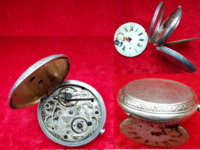 I had no great pleasure. According to the signal, I waited for silver coins. The watch was at first glance in poor condition. I put them in the bath and no hope of a miracle. After releasing dirt and mud, ...
Excalibur II
May 13, 2018 05:17am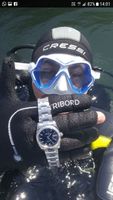 I was call to search for a gold Rolex with 6.5 k value that was lost near a boat; we were there at about 12 pm waiting for the watch owner to indicate the precise spot, when I got underwater. I notice ...
E-TRAC
May 09, 2018 10:10am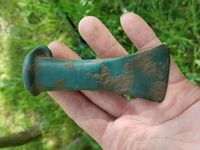 I have the metal detector Minelab E-TRAC the about 3 years. On the evening of Friday, May 4, 2018, we went to a short metal detection party in a forest by 45 km from Bucharest. I was determined to find the traces of an ...
Excalibur II
May 09, 2018 06:00am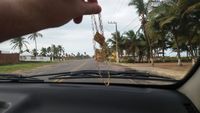 Olá amigos, ontem por volta das 13 horas estava chovendo muito Aqui, fiquei meio desanimado e até pensei em não ir detectar. Então alguns amigos do grupo de Whatsapp me animaram em conjunto com meu ...
CTX 3030
May 08, 2018 06:38am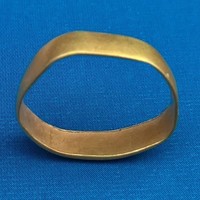 This gold ring is the first one that I've ever found! And according to an archeologist it could be early medieval! I was hunting on an old site where also a couple of 6th century gold coins were found. ...
CTX 3030
May 08, 2018 01:59am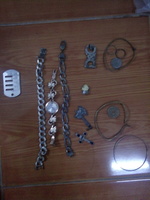 I take and relax to the beach with my wife in first of May. I bring CTX 3030 with us. This Chaung Thar beach is very popular in Myanmar. I am swimming at the morning and find treasure with CTX 3030 at ...
CTX 3030
May 03, 2018 12:56pm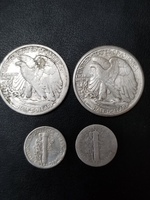 What a day at the campgrounds today. I cannot believe that I found two Walking Liberty half-dollars just a few feet apart 1943 S and 1945 D. I was also able to save two more mercs 1943 S and 1934. I had ...
Found 2,422 Results, displaying 1 to 10