See fantastic Minelab finds from our users or share your very own Minelab Success Story. We'd love to hear what people are discovering with their Minelab Detectors.
By submitting your story, you enter the Find of the Month competition where we give away a USD 250 voucher in Minelab products and assorted Minelab branded accessories to the winner.
Submit your story here.
Excalibur II
September 26, 2017 12:21pm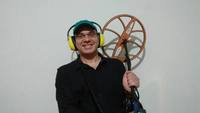 Sai para detectar com meu minelab Excalibur II com a bobina Coiltek de 15`` em uma praia do litoral de SP Brasil, não havia encontrado um alvo bom para cavar, foi ai que comecei a identificar vários ...
X-TERRA 505
September 26, 2017 02:24am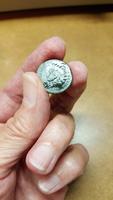 While doing research on a an old one-room school house that once stood in a field, I noticed on the map that there had been a township hall in another field nearby. After a quick scouting trip, I saw that ...
CTX 3030
September 25, 2017 10:54am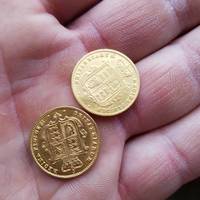 On my second trip on a pasture field using my new CTX, I decided to detect along an old public right of way. I had a slight signal, dug down 6 inches and found one gold half sovereign. I ...
CTX 3030
September 25, 2017 10:47am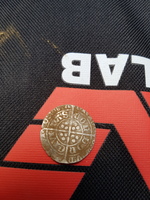 Found using my new CTX 3030. I'm sure I would have passed this signal with my old detectors. It was 8 inches down and on its side. Ben - UK.
E-TRAC
September 25, 2017 10:07am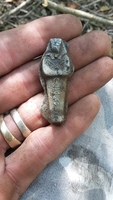 On September 21, I went out to check an old site that I have detected quite a few times in the past. The site has given up everything from 1570 - 1598 Phillip II Shield design cob reales, Civil war buttons, to relics ...
Explorer SE Pro
September 24, 2017 11:01am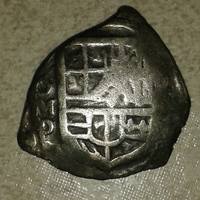 I just want to share with you some of the findings that my Explorer SE Pro has given me. The following Macuquinas (colonial coins handmade) are some of the pieces that have given me unforgettable moments. Pic 1.- 1 Real ...
CTX 3030
September 24, 2017 10:12am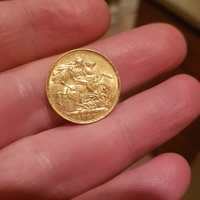 The day was foggy and I had nothing to do so I decided to grab my CTX and go detecting a early 1900's picnic site that I discovered 4 years prior to this day. I just received the 12x15 coil for ...
CTX 3030
September 22, 2017 07:05am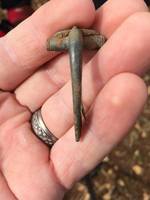 I attended the Detectival rally in Oxfordshire with excitement and anticipation of detecting on the land with a Roman connection. I detected the Friday, Saturday and was out detecting from start to finish and I did not find anything ...
GO-FIND 20
September 22, 2017 04:30am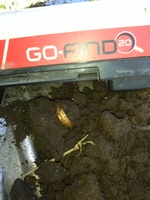 Been detecting a just over a year now. Bought a GO-FIND 20 and that's when my luck changed. Pre decimal coins started flowing. Lots of silver rings, silver coins, silver necklaces but no gold ones. Then after a lot of ...
CTX 3030
September 22, 2017 04:04am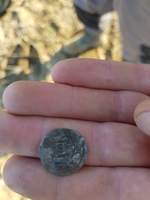 Started out as a normal search day with driving around and looking for permission on a new area. After 2 hours getting a permission on a field that did not look great but still in the neighborhood of the old ...
Found 2,199 Results, displaying 1 to 10