See fantastic Minelab finds from our users or share your very own Minelab Success Story. We'd love to hear what people are discovering with their Minelab Detectors.
By submitting your story, you enter the Find of the Month competition where we give away a USD 250 voucher in Minelab products and assorted Minelab branded accessories to the winner.
EQUINOX 800
November 11, 2018 01:09am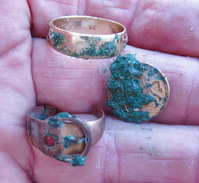 Tried the new 15"coil out on the EQUINOX 800 today, worked just the one beach, mainly wet sand. Three hours produced a Sagittarius Pendant, Buckle Ring & Wedding Band, all 9ct.Total weight 9.4 grams. All were faint but solid signals, ...
EQUINOX 800
November 09, 2018 03:56am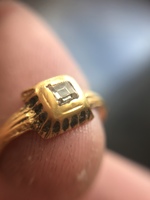 Im overjoyed with my EQUINOX. I haven't got it that long, but already found a beautiful golden ring with it. That's why I would really like to win this dish, so I can search all my finding spots ...
EQUINOX 800
November 06, 2018 05:02am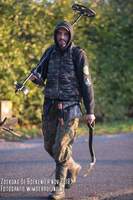 That day the weather was good and the finds also. Together with friends, a great time spent and found a meadow stamp and a historical cross made of metal by the participants of the battle. Lukas - North Brabant, Nethrlands
Sovereign Series
November 06, 2018 03:22am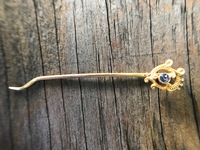 Another old park another grate find, searching slay ridding hills in this park has put a lot of old coin in my pouch over the years. Getting a deep copper coin reading I dig a plug about ten inches down ...
GPZ 7000
November 05, 2018 11:57am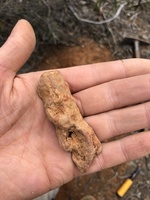 I was working an area in the Golden Triangle when I found a shallow and solitary 2.2g gram nugget. After spending the rest of day carefully detecting the area to no avail, I decided to give up on that location ...
EQUINOX 800
November 05, 2018 10:25am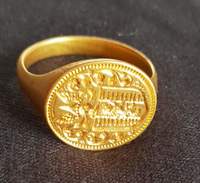 My Husband and I were going on holiday in Scotland for a few days, staying at a cottage near Loch Lomond, a few weeks before I plucked up the courage to ask the landowner of the cottage if we could ...
EQUINOX 800
November 05, 2018 10:11am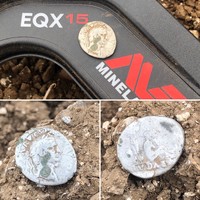 I received the 15 inch coil for my EQUINOX yesterday. Thank you to Crawford's for sending so we could both get out today 4.11.18 with the new 15 inch coil.. We are invited by a friend Randy Dee to try the 15 ...
EQUINOX 800
November 05, 2018 05:32am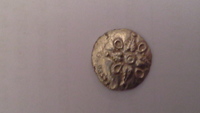 I arrived for a club dig with the Metal Detectives in Bolnhurst, Bedfordshire,UK,on Nov 4th 2018. As I paid, my dig fee the organiser said to me "you are going to find something good today I can feel ...
EQUINOX 800
November 05, 2018 03:35am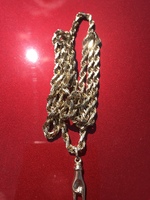 Hit the beach with the EQUINOX 800. Got a nice 1 signal in the low tide wet sand. Pull out a nice 14 k gold chain with a 14 k charm on it. Great machine. Paying for itself fast. Mike - New Jersey, ...
EQUINOX 800
November 04, 2018 02:59am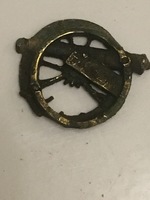 Went out detecting with my new EQUINOX 800. found this detector to be very sensitive on finding many coins badges etc. Just other day found small canon, which is not military badge not sure what is it also found sword button ...
Found 2,596 Results, displaying 1 to 10