See fantastic Minelab finds from our users or share your very own Minelab Success Story. We'd love to hear what people are discovering with their Minelab Detectors.
By submitting your story, you enter the Find of the Month competition where we give away a USD 250 voucher in Minelab products and assorted Minelab branded accessories to the winner.
GO-FIND 20
September 20, 2018 11:09am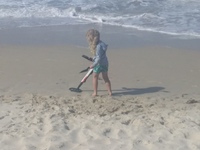 My 4yr old daughter recently got herself a GO-FIND 20 and she absolutely loves it. She recently found $1 on the beach and begged me to take it to her daycare to show all of her friends. Here are some pics of ...
EQUINOX 800
September 20, 2018 03:03am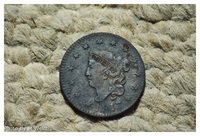 Today is the first day I've been able to go out and test the new EQUINOX 800, I took it to a well worked out church yard (from early 1800's). I didn't have long so I picked out a ...
EQUINOX 800
September 17, 2018 05:24am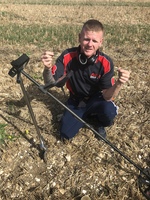 Today started off really quick on a stubble field my first signal was a James the 1st Irish 6 Pence, it was sat on the surface like someone dropped it yesterday. After working the area for a few hours I had ...
EQUINOX 800
September 16, 2018 12:24pm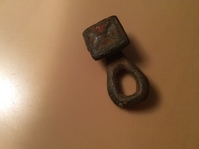 During my late August trip to Norfolk, I searched with my EQUINOX 800's Field 1 program. As I walked across plowed and rolled acreage on a rainy raw morning, I got a great signal. The target came out of the ...
X-TERRA 705 Gold Pack
September 15, 2018 04:06am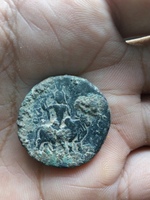 I started metal detecting 1 year ago and one day I detected some good quality copper coins with my X-TERRA 705 Gold Pack. These coins belong to The Great Kushan King and are 4000 years old. Zakirullah - North West Frontier Province, ...
X-TERRA 705
September 15, 2018 01:22am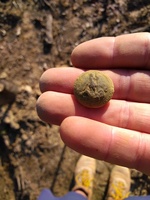 Recently I went detecting in an area that had been one of the final battles of the Civil war, after detecting a couple of hours with very few targets, I dug a good sounding signal that much to my surprise ...
EQUINOX 800
September 14, 2018 10:38am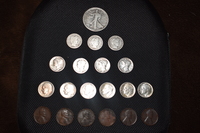 My best day of digging with the EQUINOX 800 was recently in a park, all finds were in the woods around the park.
Van - Wisconsin, USA
EQUINOX 800
September 14, 2018 06:22am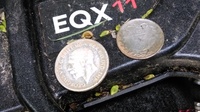 I updated my EQUINOX 800 and I must say how easy that was. Thank you Minelab, after hearing some people having some problems I did a factory reset, the machine is running so nicely now, I decided to go back to ...
Explorer SE
September 14, 2018 04:26am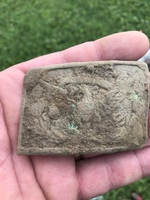 Searching an old park in Albany NY I got a very deep signal digging down about a foot, I pulled out what looked like a piece of copper plate, which I happen to find a lot of this in n ...
EQUINOX 800
September 14, 2018 04:11am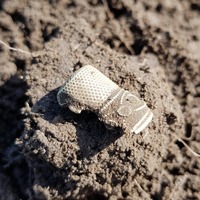 My success story with my EQUINOX 800. On September 13, 2018 I detected in a new field location. The day started well, finding a nice button after only walking well 5 meters. After 10-15 meters more, there was a clear signal at the slightly ...
Found 2,542 Results, displaying 1 to 10