04 Sep 2012
CTX 3030 Battery Sealing – Care and Maintenance
With care and maintenance, the installed battery forms a water tight fit to the detector. However in some instances a few customers have reported the CTX 3030 battery seal leaking.
17 Aug 2012
Anti-virus problems with XChange 2
Some anti-virus products can generate false-positive alerts when installing or upgrading the XChange 2 PC application.
In cases where the anti-virus product removes files and places them into quarantine automatically, the XChange 2 application will fail to upgrade and report unexpected errors.
12 Jul 2012
CTX screw discolouration
The external screws on the CTX3030 are marine grade 316 stainless steel. These are then blackened for cosmetic purposes. It has come to our attention that a batch of blackened screws used in the initial production run was supplied to Minelab with a faulty blackening process. The issue is typically highlighted when the unit is immersed for some time into sea-water.
29 Jun 2012
CTX 3030 screen, polarisation and polarising effects
A "rainbow effect" may be visible in the CTX 3030 screen under certain lighting conditions; this effect is exacerbated if wearing polarized sunglasses.
This is a common phenomenon seen in many products that have pressure sealed transparent surfaces, as shown below.
28 Jun 2012
Issue With Accessing Some Webpages With Older Versions Of Internet Explorer And XChange 2 - Update
The XChange 2 software version 1.0.31 has an incompatibility with older versions of the Internet Explorer web browser that may result in an inability to access some sites such as Facebook and YouTube.
The current release of XChange 2 software version 1.6.9-1.0.33 resolves this incompatibility, so new installations will work fine. This notice has been updated, effective 12th July, 2012.
18 Jun 2012
UPDATE: 15" Commander Coils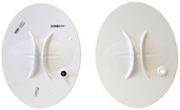 As previously advised in the 15" Commander Coils product notice of July 2011, due to high levels of demand, the plastic used to manufacture the 15"x12" elliptical coils in Minelab's Commander Coil range was sourced from two different suppliers. As a result Minelab experienced slight variations in coil colour, some white and others off-white or cream.
...
05 Jun 2012
X-TERRA Coil Compatibility
As part of ongoing product improvements to our X-TERRA series of ADVENTURE detectors, Minelab has recently updated our VFLEX technology with improved coil-to-detector digital communications protocols.
31 May 2012
XChange 2 Multi-Language Compatibility Upgrade
The first version of XChange 2 (1.6.7-1.0.30), initially available for download on May 18th 2012, and supplied on CD with the first CTX 3030 detectors, may not be fully compatible with some PCs.
Found 8 Results, displaying 1 to 8