Treasure Talk
Welcome to Treasure Talk, Minelab's metal detecting blog. We've handpicked the very best and most knowledgeable contributors to present regular metal detecting blogs on topics close to their heart. Plus we're asking you to join in and make it a conversation.
Our bloggers share their product knowledge, detecting experience, personal tips and tricks and anything else they want to discuss that might be of interest to the detecting community.
To contribute you will need to create a Minelab login here.
Back
EQUINOX Technologies (Part 1)
October 19, 2017 03:23pm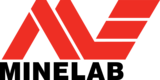 This is the first instalment in a blog series introducing and explaining the technologies inside our new EQUINOX detectors…
Background
When Minelab started developing our EQUINOX detector, we looked very closely at all of the current market offerings (including our own) to reassess what detectorists were really after in a new coin & treasure detector. A clear short list of desirable features quickly emerged – and no real surprises here – waterproof, lightweight, low-cost, wireless audio, and of course, improved performance from new technology. This came from not only our own observations, but also customers, field testers, dealers and the metal detecting forums that many detectorists contribute to.
While we could have taken the approach of putting the X-TERRA (VFLEX technology) in a waterproof housing and adding a selectable frequency range, this would have been following the path of many of our competitors in just rehashing an older single frequency technology that had already reached its performance limits. Another option would have been to create a lower cost waterproof FBS detector, but that also had its challenges with FBS being 'power hungry', needing heavier batteries, heavier coils, etc., and relatively high cost compared to the more recent advances that our R&D team have been making with the latest electronics hardware and signal processing techniques.
When Minelab develop a new detecting technology we aim to create a paradigm shift from existing products and provide a clear performance advantage for our customers.
Our Technology History
The multi-frequency broad band spectrum (BBS) technology that first appeared in Sovereign detectors in the early 1990's provided an advantage over single frequency coin & treasure detectors. This evolved into FBS with Explorer, all the way through to the current CTX 3030 (FBS 2).
The multi-period sensing (MPS) PI technology that first appeared in the SD 2000 detector in the mid 1990's gave a significant advantage over single frequency gold detectors. This key technology exists in the current GPX Series detectors today.
Zero Voltage Transmission (ZVT) is our latest gold detection technology implemented in the GPZ 7000 and is a recent example of Minelab's continued innovation beyond 'tried and true' technologies to achieve improved performance.
Further to our own consumer products, our R&D team also has significant experience working with the US and Australian military on multi-frequency technologies for metal detection.
Introducing Multi-IQ
Multi-IQ is Minelab's next major innovation and can be considered as combining the performance advantages of both FBS and VFLEX in a new fusion of technologies. It isn't just a rework of single frequency VLF, nor is it merely another name for an iteration of BBS/FBS. By developing a new technology, as well as a new detector 'from scratch', we will be providing both multi-frequency and selectable single frequencies in a lightweight platform, at a low cost, with a significantly faster recovery speed that is comparable to or better than competing products.
We have come out with a very bold statement that has captured a lot of market attention:
"EQUINOX obsoletes all single frequency VLF detectors"
Multi-IQ achieves a high level of target ID accuracy at depth much better than any single frequency detector can achieve, including switchable single frequency detectors that claim to be multi-frequency. When Minelab use the term "multi-frequency" we mean "simultaneous" – i.e. more than one frequency is transmitted, received AND processed concurrently. This enables maximum target sensitivity across all target types and sizes, while minimising ground noise (especially in saltwater). There are presently only a handful of detectors from Minelab and other manufacturers that can be classed as true multi-frequency, all of which have their own advantages and disadvantages.
How does Multi-IQ compare to BBS/FBS?
Multi-IQ uses a different group of fundamental frequencies than BBS/FBS to generate a wide-band multi-frequency transmission signal that is more sensitive to high frequency targets and slightly less sensitive to low frequency targets. Multi-IQ uses the latest high-speed processors and advanced digital filtering techniques for a much faster recovery speed than BBS/FBS technologies. Multi-IQ copes with saltwater and beach conditions almost as well as BBS/FBS, however BBS/FBS still have an advantage for finding high conductive silver coins in all conditions.
There's much more information to share with you about Multi-IQ, as we put the finishing touches to EQUINOX and carry out final field testing around the world. Stay tuned for Part 2…

* 20 kHz and 40 kHz are not available as single operating frequencies in EQUINOX 600. The Multi-IQ frequency range shown applies to both EQUINOX 600 and 800. This diagram is representative only. Actual sensitivity levels will depend upon target types and sizes, ground conditions and detector settings.
Read part 2 here.
Comments
To make comments you must be logged in, please note comments will not display immediately due to moderation
Great News,cant wait,counting the days...till.
Posted By: gpguitit on October 19, 2017 07:07pm
I would like to know more about the battery. How long does the charge hold? How long is the life of the battery? Is it replaceable? Also, I saw where it (the machine) can still run while being charged. If so, why not add an external battery pack. You don't want to run out of juice in the middle of detecting.
Posted By: opforce3000 on October 19, 2017 11:52pm
Interesting! So this new technology is faster but not better than what is offered in the CTX 3030?
Posted By: 02Knight on October 20, 2017 03:11am
How many tones will the Equinox offer to the ear, and how much more of an advantage does the BBS/FSB machines have over the Equinox on finding high conductive silver. The 10 hour run time, is that to machine shut down or low battery, when over in the UK we wren hunting 12 hours a day? Thanks.
Posted By: terrydigs on October 24, 2017 09:02pm
Another battery comment - Why not make the battery setup like the Gold Monster 1000 with a gasketed battery compartment door and rechargeable Li-ion battery and a replaceable AA battery carrier option? I too am concerned about running out of juice mid-hunt as well as too frequent Li-ion recharge cycles which may shorten the battery's life.
Posted By: tedinvt on October 25, 2017 09:52am
Yes the battery is worrisome! These days Amazon etc. often has 100 AA alkaline batteries for $20 USD or so.

Recharging makes sense on a phone. You don't have to get out of your chair to plug in and recharge because your phone is right there with you.

But when you want to metal hunt you must at least walk down the block to a vacant lot, or take a automobile trip to the country. You have plenty of time to just pop in some batteries. You do NOT want to see a run down battery. The very idea of recharging will make someone forget the whole trip.

Recharging is a hassle, aggravating, time consuming and unnecessary when AA cells are so very cheap and handy these days.
Posted By: A.C.Ratone on October 26, 2017 03:15pm
Thanks everyone for the comments and questions. We'll be releasing more information in the coming weeks. Stay tuned!
Posted By: MinelabElectronics on October 26, 2017 04:35pm
Everything sounds REALLY good, except the sealed battery pack issue. I WOULD rather have the option of re-charge OR AA battery replacement. If anything were to go wrong, your done, would need to send the machine in for sealed battery pack repair. Not to crazy about that, seem to like everything else though.
Posted By: sprailroad on October 30, 2017 11:16pm
I'll probably be ordering one when they hit the shelves, but I am VERY concerned about the battery issue. I can wear out a set of 8 rechargeable AA's in a month or two on the two detectors I now own. Having to send an Equinox back to Minelab every year to have the battery replaced might make me think twice about buying one.
Posted By: TroyLPN on November 11, 2017 03:07am
I have been detecting for 25 Years and found some truly amazing finds here in England, UK. In all my years out in the fields, I have never used a Minelab machine, but after seeing the recent Equinox videos online and reading about the New Multi-Frequency Technology it's time to put aside my old machine and switch to Minelab.

I did at first think the sealed battery on the Equinox was going to be an issue, but after speaking to Minelabs sales manager Charlie Mulholland, he has re-assured me that the battery is of the highest quality and if anything were to happen, it could be easily replaced.

I have many of acres of land in Wales that has never been detected, so it should be nice to test my shiny new Equinox on some very virgin Roman fields.

Keep an eye out for my Equinoz stories and videos online in the next few months..

Lee T - aka TreasureGuy
Posted By: TreasureGuy on November 15, 2017 11:09pm