Treasure Talk
Welcome to Treasure Talk, Minelab's metal detecting blog. We've handpicked the very best and most knowledgeable contributors to present regular metal detecting blogs on topics close to their heart. Plus we're asking you to join in and make it a conversation.
Our bloggers share their product knowledge, detecting experience, personal tips and tricks and anything else they want to discuss that might be of interest to the detecting community.
To contribute you will need to create a Minelab login here.
Back
How to Clean and Preserve Your Finds
September 11, 2017 05:40pm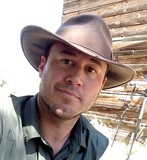 Even a blind squirrel finds a nut every once in a while. Hopefully, by now, your odds are better than that of our sightless, furry friend. Whether you're a collector or a seller, it's important to know when it's appropriate to clean your finds, how to clean them, and how to preserve them. Sometimes, cleaning a find can absolutely destroy the item and any potential value associated with it. Other times, cleaning a find will enhance the visual appeal and increase the value tenfold. Knowing when to tamper with your finds or leave them be is a fine line to walk. In this month's blog I'll let you in on some trade secrets used to clean coins and other artifacts that you've dug.
WARNING!: If you have recovered a coin or artifact of true rarity, please consult a professional before attempting to clean the item yourself. These tips and techniques are designed for use on common, everyday items of little to no historic significance or monetary value.
Silver
Silver coins that have been in or on the ground for a long time have a tendency to acquire a blackish tarnish. The blackish tarnish is the result of hydrogen sulfide. Because silver coins have 10 percent copper in them, they can also develop a greenish, hard corrosion. This is from the copper leaching out of the coin. Whatever type of corrosion/tarnish your silver coin displays, it's important to acknowledge just how easily silver coins scratch. Once a silver coin is recovered from the earth, it will no doubt have soil stuck to it. Do not rub the coin to remove the abrasive soil! This will result in scratches all over your coin. Instead, carry some water with you to rinse the surface clean of any abrasive material. I use my CamelBak Hydration Pack to rinse my coins. I have friends that carry a small spray bottle to get the job done. If the quick rinse doesn't remove all of the potentially abrasive material, wet the coin again and lightly dab the coin with your non-gloved finger while pouring water over it. Repeat this until the coin is free of abrasive materials. To remove blackish tarnish build-up on silver coins, I usually give them a gentle rub in between my thumb and index finger. Make sure that all of the abrasive material has been removed before attempting this method. If your silver coin is corroded to the extent that none of the above has worked, it's time to get out the 'Zapper'!
Electrolysis
The Zapper, as I call it, is what I use to clean coins that contain the most stubborn dirt and/or corrosion. When used correctly, it's a great choice for coins of potential value. Electrolysis is the process of using a direct electrical current to drive an otherwise non-spontaneous chemical reaction. Instead of getting to the specifics, allow me to just give you the rundown. Electrolysis strips microscopic layers of metal off of your coin while removing the corrosion and tarnish with it. Sounds awful, doesn't it? Well, it can be if you leave your coin in too long or if you're using too much electricity. It's important to use extremely low voltages in short increments.
You can buy your electrolysis kit or you can make your own. Before you start, make sure that you're in a well-ventilated area and nowhere near an open flame, as one of the by-products of electrolysis is hydrogen gas. Here's how you make your own electrolysis kit:
Supplies:
old cell phone charger between 6 and 12 volts
red alligator clip
electrical tape or splicers
black alligator clip
1 tablespoon baking soda or non-iodized salt
3 cups warm water
Tupperware container
a piece of pure carbon (Carbon electric motor brushes work great. Some people will use stainless steel instead of pure carbon. This can produce extremely toxic by-products and should be avoided at all cost!)
Directions:
Cut the end of your cell phone charger off (make sure it's not plugged in, Genius), exposing the positive and negative wires.
Attach a red alligator clip to the positive wire (anode), leaving the alligator clamp free to grip your carbon or other catalyst metal. Hint: Your positive wire is usually marked with a white stripe. Attach the black alligator clip to the negative wire (cathode) leaving the alligator clamp free to grip your coin or artifact. Hint: It's the other wire. It's usually black with no other markings. If you're not sure which wire is positive/negative, you can use a multi-meter (refer to your multi-meter's manual). If you don't have a multi-meter (or if you don't know what one is), there's still hope. Finish constructing the unit and submerge the alligator clips in the electrolysis solution. With the clips submerged and the unit plugged in, the negative side should start fizzing and producing small bubbles. This will be the side that you attach your coin to.
Use electrical tape or splicers to cover your connections so you don't have any exposed wire when you're done.
Take 1 tablespoon of baking soda or non-iodized salt and add it to about 3 cups of warm water. Mix it until it's completely dissolved.
Pour the concoction into your Tupperware container. I like to use one that's about 10" x 6" and about 3" deep.
Attach the positive (red) alligator clip to the carbon (catalyst metal). Submerge the carbon into the solution but DO NOT LET THE POSITIVE ALLIGATOR CLIP (RED) TOUCH THE SOLUTION. is will result in destruction of the clip and discoloration of your coin or artifact. Also, make sure your carbon and your coin are on opposite sides of the container. If they're too close or touching, they'll arch and can destroy your coin or artifact.
Using the negative clip (black), clasp onto the coin or artifact and submerge it into the solution. The negative alligator clip can be submerged in the solution without affecting your coin or clip. Be careful not to scratch the surface of your coin or artifact with the alligator clip. It might even be a good idea to file down the teeth on the negative alligator clip to avoid scratching your treasures.
Now, cover your private parts and plug the sucker in!
If you did it right, you're still alive and you're starting to see small bubbles forming on your coin. If the bubbles don't develop over the course of a minute or two, unplug the unit and swap the clips around as you probably had it hooked up backwards. It's not recommended that you touch the water or any of the attached exposed metal parts of the unit/coin/carbon while the unit is plugged in. Doing so could result in getting tickled to death by electricity (although that's the worst-case scenario). You'll most likely just get a little zap.
Nickel
I'll tell you right now that nickels are going to be the worst-looking coins that you'll dig. They come out extremely corroded and typically exhibit a heavy, dark-red patina. In minor cases, an overnight soak in ketchup, Worcestershire sauce, vinegar, or any other acidic solution will remove corrosion. In cases of heavy corrosion (most cases), removing the corrosion will expose pitting of the coin. Leaving a heavily corroded nickel for an extended amount of time in an acidic solution will not only expose pitting, it will also destroy the luster of the coin, leaving you with a dull-looking, pitted nickel. My preferred method of cleaning nickels (I can hear the screaming already) is an SOS pad and a little warm water. Something about the light gauge steel wool injected with Ajax just peels the corrosion o of nickels and can really shine them up. Nickel is a pretty hard metal, and it takes a lot to leave visible scratches on it. Again, not something you'd want to do to a key date coin, but if you're looking to create a little contrast to make the coin legible, this might be for you.
WARNING!: The SOS method will absolutely destroy other coin denominations and should only be used on nickels.
ANOTHER WARNING!: This method should never be used on "war nickels" minted between 1941 and 1945. These war nickels were minted during WWII and used a mixture of 40 percent silver in an effort to save nickel for the war the efforts. The addition of the silver in these coins makes them softer and more susceptible to scratches, and thus, the SOS pad cleaning method should be avoided on these coins.
Copper
For the most part, I clean my copper coins by letting them soak in olive oil for a few days, wiping off the crud, and then repeating the process. Take extreme care when deciding whether or not to clean old, crusty colonial coppers. In most cases, once the corrosion is removed, the detail will come with it. Try using a small wooden toothpick to gently remove the dirt, followed by a light coating of Renaissance Wax to exaggerate contrast and preserve integrity. Electrolysis can also be used on coppers, but can result in removing corrosion that contains detail or a change in the color of the patina. Use of electrolysis on colonial coppers should be limited to 30-second durations.
Be sure to check out my book "The Metal Detecting Bible" available here: https://www.amazon.com/Metal-Detecting-Bible-Helpful-Treasures/dp/1612435270
Thanks for tuning in. We'll see you next time!
Happy Hunting!
Brandon Neice
Comments
To make comments you must be logged in, please note comments will not display immediately due to moderation