See fantastic Minelab finds from our users or share your very own Minelab Success Story. We'd love to hear what people are discovering with their Minelab Detectors.
By submitting your story, you enter the Find of the Month competition where we give away a USD 250 voucher in Minelab products and assorted Minelab branded accessories to the winner.
Submit your story here.
CTX 3030
April 16, 2018 10:42am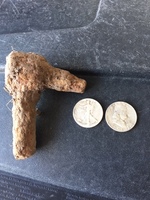 I arrived at his house Saturday morning, March 24, 2018, at 8:00 a.m. ready to look for his uncle's silver quarter and then move on to the old home sites on the property. Since I was looking for a silver quarter I was running my CTX 3030 in Combined and Ferrous Coin, Recovery Deep, Response Normal, no Discrimination and pinpoint Sizing and had bin 3 (42-48) at 1050 Hz(my favourite silver tone) and the other bins and the Ferrous bin (20-35) all running at 75 Hz. The house and the barn were about 100 yards apart.
EQUINOX 800
April 16, 2018 03:08am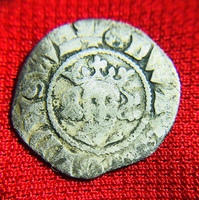 I was out with the southwest detectorist on a well-known Roman site. With a Roman road, running through the middle the field has been detected for over 30 years between crops but that didn't worry EQUINOX ...
Explorer Series
April 15, 2018 12:34pm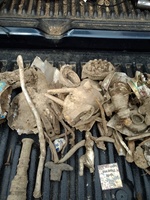 While hunting an old home site that had been flow off and respread after the home torn down. It was a day of deep aluminium cans and old plumbing parts 1 new penny a new quarter burnt ...
GPX-4500
April 14, 2018 07:57am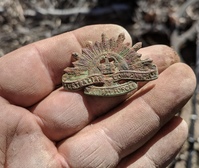 When I dug this up, I got such a thrill and connection to our past. This worn by a brave solder who fought for King and country and ended up, like me looking for gold in Tarnagulla, Victoria Australia. ...
EQUINOX 800
April 12, 2018 03:34am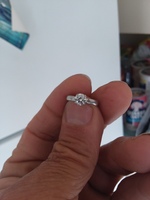 Has been tough hunting this winter! I'm primarily a wet sand hunter! Have been trying out the EQUINOX 800, Great machine, Not perfect! Prior# 1 machine Sovereign GT!, Got a #12 reading thought it was another piece of aluminum, Up pops a ...
Excalibur Series
April 11, 2018 04:59am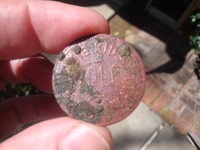 Today 4-10-18 I found a beautiful Texas token with a Minelab Excalibur That I borrowed from my best friend ,who was bugging me to try his detector out because i normally use a another model so i decided to try it out .
CTX 3030
April 10, 2018 12:54pm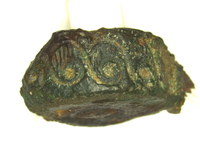 In a survey before the construction of the road was good for me one nice find.
I have nothing similar to compare.
I think it's a very old Celtic bronze stamp for decorating ceramics.
The body is bronze, the center of iron, the whole artefact is 30% fused with fire.
Excalibur Series
April 10, 2018 10:47am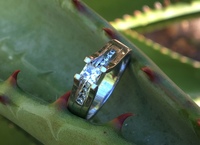 This is not just a story but a bit of hope to all those detectorists that see so many guys "cleaning out "the beaches day in and day out.
I see them every day on my way to work and on my way home, those spots that I so meticulously looked for. The ones that gave me so many good old gold rings, hammered to death.

CTX 3030
April 09, 2018 11:47am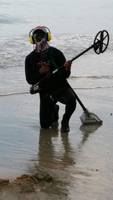 5 hours of metal detecting at beach..Find 18k and 20k gold ring,junk ring,coins and others stuff.I dig everything show on screen because the sand is high iron mineralize.. Fauzi Digger - Negeri Selangor, Malaysia
CTX 3030
April 09, 2018 04:47am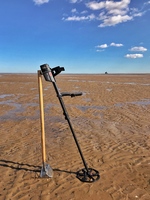 Popped out to a nearby beach a couple of days ago and the beach held true to its name. My CTX 3030 helped me discover some lost history from the two world wars and before including a 20mm cannon shell, some ...
Found 2,399 Results, displaying 1 to 10