Treasure Talk
Welcome to Treasure Talk, Minelab's metal detecting blog. We've handpicked the very best and most knowledgeable contributors to present regular metal detecting blogs on topics close to their heart. Plus we're asking you to join in and make it a conversation.
Our bloggers share their product knowledge, detecting experience, personal tips and tricks and anything else they want to discuss that might be of interest to the detecting community.
To contribute you will need to create a Minelab login here.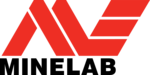 This is the third instalment in a blog series introducing and explaining the technologies inside our new EQUINOX detectors… (Read Part 1 here. Read Part 2 here.)
Our goal was to develop a true multi-purpose detector that could not only physically be used in all-terrain conditions, but also be suitable for all types of detecting for all detectorists, and particularly those not requiring a specialist premium flagship detector optimised for only one aspect of detecting...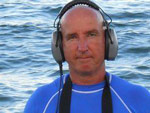 Over 2017, one of my favorite Minelab metal detectors, the CTX 3030 has really been put to the test. Breaking down the CTX 3030 recently for another long flight, I realized just how important using dependable metal detecting equipment is. Some of the places I have taken my CTX 3030 to in the past year have very difficult to search metal detecting terrain...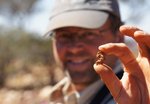 Happy New Year!
This is a follow up of my previous blog about finding a couple Mercury dimes in a row with the EQUINOX. There is important information there about ground conditions and so if you have not read it already now would be a good time...
December 21, 2017 10:47am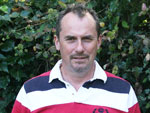 The EQUINOX has proved to be a very lucky metal detector for me during testing. From the countless hours of field trials for Minelab, amongst the many Roman and Medieval coins and artefacts, I've been fortunate enough to find three pieces of small gold... so far!
December 15, 2017 10:02am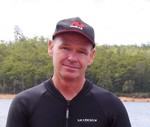 It was with great excitement recently when I opened a package from Minelab and got my first look at the new PRO-FIND 35 pinpointer. For a long time I've been wanting Minelab to make a fully waterproof pinpointer, and at last they have. When the weekend came around, I didn't need any prompting to get out and try it…
December 12, 2017 10:20am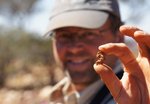 OK, I promised myself I was not going to do this - start showing finds yet. It seems kind of mean. "Look what I found" when nobody can get their hands on an EQUINOX yet.
I also have a real problem discussing depth on coins in my area, as do a lot of people in the Western U.S. but also anywhere mineralization is very high...
December 07, 2017 10:44am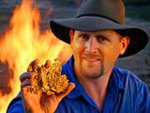 How much deeper does the new Minelab detector go compared to the previous model? I hear that question a lot and to be honest get a bit stumped on it. Not because it's hard to answer. It's just more complex to explain properly without going to the major effort of demonstrating it to the uninitiated…
November 30, 2017 01:43pm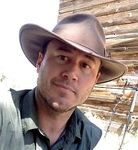 In this month's video, I tested this pinpointer on some sub-gram gold nuggets. Actually… come to think of it… I'm not sure the gold that I tested could even be classified as a "nugget" because it was so incredibly small! Maybe it would be better classified as a "picker"? Either way, the new PRO-FIND was able to sniff out all the gold that I tested.
November 23, 2017 03:59pm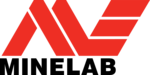 Have you heard a myth about a lone inventor recently? This is something that is very prevalent in popular culture. Perhaps it's Thomas Edison inventing the lightbulb over 100 years ago or Steve Jobs inventing the iPhone early this century? In many instances innovation, like history, is quite messy and an easy way to convey something is to simplify it for the masses.
November 17, 2017 04:55pm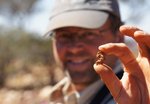 I have never seen anything like the pre-sale interest in the new Minelab EQUINOX in my over 40 years in the industry. We do see extreme interest in a new gold model, like the GPZ for example, but that is actually very limited to the prospectors. Other detectors have had major interest before details have been known, only to drop off rapidly when the reality is underwhelming. I think Minelab has been wise doing a slow reveal, as the EQUINOX just keeps looking better the more you know about it.
Found 379 Results, displaying 1 to 10