Gold Stories
Gold Stories
See fantastic Minelab finds from our users or share your very own Minelab Success Story. We'd love to hear what people are discovering with their Minelab Detectors.
By submitting your story, you enter the Find of the Month competition where we give away a USD 250 voucher in Minelab products and assorted Minelab branded accessories to the winner.
Submit your story here.
CTX 3030
January 14, 2018 05:20am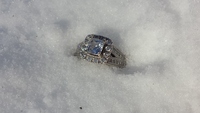 1st Ring recovery of 2018! I got a message yesterday from Alexis in Jackson NJ. During an argument with her fiancé' as he was walking alongside his car she took off her engagement ring and threw it at him. It bounced off his car and disappeared. She found me and 2 other guys threw the Ring finders website.
X-TERRA 705
January 09, 2018 11:49am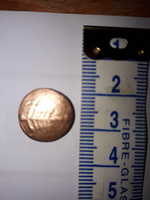 I was out with my brother on my permission in the UK. We decided to to have a rest for a drink and i decided to go to a area I thought would be good straight away i found 2 ...
CTX 3030
January 05, 2018 07:42am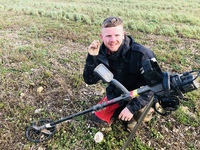 Today I was out with the Midweek searchers and had my second once in a lifetime find , big thanks to Michael Barker for organizing the dig , last night Tony Hunt rang me and told me about a spot we're a hoard of Saxon gold coins has been found before,
GPZ 7000
January 04, 2018 08:35am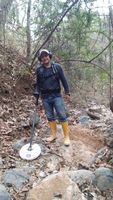 Tras una semana de exploración pude hayar mas de 6 pepitas de oro con mi detector Minelab GPZ 7000. Mi gran satisfacción fué encontrar en el ultimo día de exploración una gran pepa ...
Excalibur Series
December 09, 2017 09:57am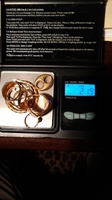 Excalibur is a Gold Magnet! Pictured, just some of the 18K jewelry found with my 1000 on a recent 1 week Shallow Water Caribbean Treasure Hunt! Minelab is the Best to see gold in your scoop! Chris - Washington, USA
GPZ 7000
December 05, 2017 05:39am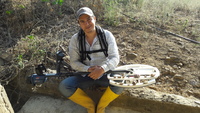 My experience with the Minelab GPZ 7000 detector has been very successful. If I take a little time to join the team, but it is very efficient to explore and detect objects in depth and I have been using it for 2 months.
GPZ 7000
November 13, 2017 09:29am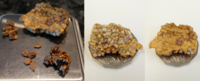 I am a big believer in research versus reward and I have proven this over and over again. In this modern age time is precious and I see to many people in the field simply picking spots thru no more than a simple drive by.
Excalibur II
November 03, 2017 11:57am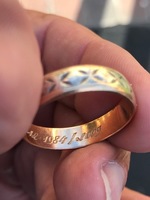 All of you have probably returned a find, helped find keys or a ring but in our case this was a very special return. If you have never tried to make a return I suggest you try it sometime and enjoy the feeling it brings you.
SDC 2300
November 02, 2017 01:58am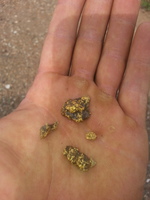 I have been prospecting for about 8 years now. I as many before me started out panning for gold, found a little and was hooked. From that point I started to up my game buying some equipment. About 5 years ago I was in a local prospecting shop in central Arizona contemplating which new piece of equipment I was willing to invest in to find more gold.
GO-FIND Series
October 27, 2017 02:05am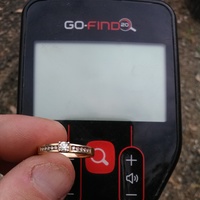 Scrolling through some buy and sell pages online I came across an add about a young couple who'd lost there new engagement ring at a local swimming home, I message them straight away with an offer to find ...
Found 262 Results, displaying 1 to 10