See fantastic Minelab finds from our users or share your very own Minelab Success Story. We'd love to hear what people are discovering with their Minelab Detectors.
By submitting your story, you enter the Find of the Month competition where we give away a USD 250 voucher in Minelab products and assorted Minelab branded accessories to the winner.
X-TERRA Series
October 17, 2018 03:00am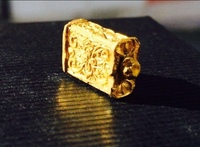 I love my Minelab X-TERRA, waiting now to upgrade to EQUINOX, this was in a field that I have been many times before, and it's near a Roman site. I could not find anything anymore, and just enjoying ...
Sovereign Series
October 16, 2018 02:48am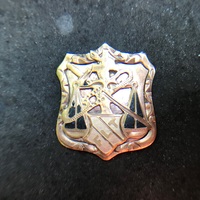 This is a really cool find, on a steep hill in an old park I got just above a nickel reading just two inches down I see what looks to be gold. It turns out to be an F.L. ...
CTX 3030
October 16, 2018 02:36am
I was hunting a park that gave me my first 1911 gold coin also using a Minelab detector that been featured in Minelab ads. I started out with a silver mercury 1944 not bad as I worked my way around the park ...
GPX 5000
October 14, 2018 10:30am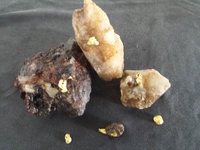 Conheci um amigo na minha cidade que tinha o mesmo sonho que o meu, ter um aparelho gpx 5000. Ele já possuia um outro aparelho, andamos muito e sempre nenhum achado, viramos parceiro na prospecção. Hoje cada ...
GPX 5000
October 14, 2018 08:22am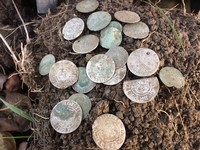 Рад приветствовать вас дорогие читатели. Не так давно предоставилась возможность провести поиск на месте ранее распаханного клада 1600 годов. Период правления Сигизмунда 3. Ранее там было уже очень много разных приборов многих мировых производителей. Место для обычных металлодетекторов уже было не перспективным. Я был уверен что мой GPX 5000 сможет порадовать находками! Дальше смотрите сами на возможности Minelab GPX в использовании для поиска старинных артефактов и монет. Больше о результатах поиска с Minelab GPX можете смотреть у меня на странице: https://www.facebook.com/Gektor01 I am glad to welcome you dear readers. Not so long ago, there was an opportunity to conduct a search at the place of the previously plowed hoard of ...
EQUINOX 800
October 13, 2018 11:23am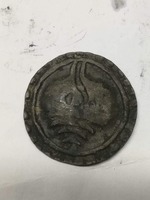 The area where I live in Thailand has seen civilizations come and go over the long history of Thailand. You never know what you may find and where. One day, I was searching some deep jungle area with my friends ...
CTX 3030
October 13, 2018 01:38am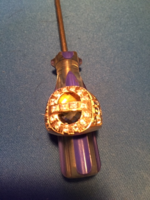 While detecting at Suavies Island at a beach area late this summer. I found a beautiful ring - 14K gold. As you can see by the photos, it has a name and a year on the ring. It also has ...
GO-FIND Series
October 12, 2018 10:23am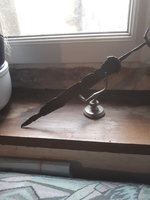 I found this CELTIC knife stocked under a stone between 10 centimetres Deep. At the first, I just found the little curved part. I was ready to give up digging because I thought it was only a ferrous thing. Sergueï ...
EQUINOX 600
October 12, 2018 07:20am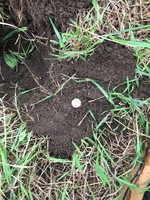 In a "hunted out" farm field I took the EQUINOX 600 after a haying to learn the machine. Found a lot of iron relics and a memorial Lincoln cent. Before calling it a day I tried the edge of ...
Explorer Series
October 12, 2018 02:06am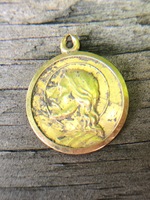 Searching a park close to my home, it was known more than ten minutes into the hunt, I get a nice dead on nickel signal, dug down around 3 inches and, in the side of the hole gold a nice 18k (750) ...
Found 2,572 Results, displaying 1 to 10