Treasure Talk
Welcome to Treasure Talk, Minelab's metal detecting blog. We've handpicked the very best and most knowledgeable contributors to present regular metal detecting blogs on topics close to their heart. Plus we're asking you to join in and make it a conversation.
Our bloggers share their product knowledge, detecting experience, personal tips and tricks and anything else they want to discuss that might be of interest to the detecting community.
To contribute you will need to create a Minelab login here.
Back
There's gold in them thar hills
August 10, 2017 01:10pm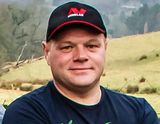 Have you ever had one of those days that you feel as though something nice is never going to find itself under your coil, regardless of how long you search? Well it was on one of those days, which we all suffer from more than we would like to admit, that I was lucky enough to discover something wonderful.
Sharon and I were at a 'Detecting Scotland' organised dig in the Midlothian region of Scotland - near to some large hills that had the remains of an Iron Age settlement and fort on top of them. Prior to the dig day our excitement was growing at the thought of finding something a couple of thousand years old. Alas, it was not to be, but I wasn't complaining by the end of the detecting day.
To be honest, most of us in the fields that day were not finding much of interest and the grass on the pasture was proving to be just too long for a comfortable search. There were two large fields to search and Sharon and I had spent the entire morning in the furthest away one, having entered through an open gate connecting the fields. After digging a lot of the usual non-ferrous scrap obviously dumped in the field over the past couple of hundred years, we decided to have an early lunch and walked back to the gate and onto the other field in which the jeep was parked.
Sharon entered the field first and started detecting towards where we had parked. Seizing the opportunity I did likewise and started scanning with the CTX 3030 as low as I could, which was not easy due to the long grass. I immediately hit a nice target, sweet and round sounding, and proceeded to dig it up. I was rewarded with a nice naval button dating to the Victorian period. After filling the hole I started searching once more and within approximately two feet of the buttonhole I heard another sweet target. My initial thought was that it would undoubtedly be another button. However, even though the CTX 3030 tone was good, the signal was a little scratchy and the numbers were jumping around a wee bit, from the 11:30's to 12:20's. This signal behaviour can indicate a small, thin target that is lying edge on to the surface, rather than parallel to it. Generally I only go by the confident and clear tones that the CTX 3030 produces, but will admit, I usually have a quick look at the numbers just before I dig…only to help build the anticipation of what I might find of course! Thinking it had a chance at being another Victorian naval button and thus giving me a matching pair, I quickly put the spade into the earth and cut out a large clod, flipped it out onto the grass and took out my PRO-FIND 25 pinpointer.
The probe told me that the target was in the centre of the clod, so it had not been deep, at around 4-6 inches. I started to break the clod down in my usual nonchalant fashion, occasionally checking with the PRO-FIND 25. Then as I pulled off a bit of the clod I thought I saw a glint of gold and there it was staring up at me - looking to all the world like a gold bottle top. I could not be sure of what I was looking at so I leaned a little closer to get a better look, as the coin shaped artefact was sitting on its edge. My heart missed a beat as I thought I could make out lettering around the circumference and then my heart stopped. I stood bolt upright and shouted in a hushed kind of way for Sharon to come over.
"What is it?" she asked as she made her way over to me.
"Well, I think it may be a gold hammered", I grinned.
"Yeah, sure", she replied unconvinced and I watched as she bent down to get a better look.
"Aaarrggghh, it is… you lucky so and so", she 'happily' confirmed, and looked up at me smiling - while at the same time her eyes were like tiny daggers flying towards me.
I took a couple of quick clod shot photographs, picked it up and had a closer look. I certainly did not recognise what it was, but to be honest I was far too excited at what I had found and initially thought it was perhaps a Dutch coin due to the knight on horseback and the lion rampant within a crowned shield on the reverse. After a quick search of the immediate area, I decided to wander across to where the vehicles were parked to let everyone else see the coin.
What then followed was around 70 detectorists coming up and asking to see the coin, or to hold it, with several taking pictures and a few asking for it to be swiped under their coils to hear the tone and see the numbers. The strange thing was that several machines of alternative brands did not pick up the gold coin, even when it was lying on top of the grass. I found this very surprising and it just confirmed to me that if you want to be sure you are missing nothing and want to find thin gold hammered coins, then get a Minelab.
A quick search of the internet revealed exactly what the coin was – An extremely rare gold Half-Rider coin of James III of Scotland, so called after image of the king riding a horse on the obverse of the coin. The coin was struck between 1475 and 1483, almost 600 years old and was worth eleven shillings and sixpence at the time of minting – I was stunned, but over the moon, while my brain was doing numerous cartwheels inside my head.
For those of you that are interested, a wee bit of history follows. James III was not a popular Scottish monarch and neither was the Rider coinage, which was subsequently replaced by the gold Unicorn coinage. King James it is rumoured seemed to prefer the "arts" to matters of state and the company of his noblemen. This led to their eventual rebellion against the King, and he apparently met his death falling from his horse while fleeing from the noble's victorious army at the battle of Sauchieburn, near Stirling, Scotland in 1488.
The Rider coinage may not have been popular at the time of its introduction, but believe me it was exceedingly popular amongst a group of detectorists standing in a lonely Scottish field - and extremely popular with one lucky, lucky Scotsman proudly brandishing his CTX 3030!
Catch you all next time for more adventures from the hills and fields of Scotland.
Slàinte
You can read more about our finds here.
Comments
To make comments you must be logged in, please note comments will not display immediately due to moderation