Treasure Talk
Welcome to Treasure Talk, Minelab's metal detecting blog. We've handpicked the very best and most knowledgeable contributors to present regular metal detecting blogs on topics close to their heart. Plus we're asking you to join in and make it a conversation.
Our bloggers share their product knowledge, detecting experience, personal tips and tricks and anything else they want to discuss that might be of interest to the detecting community.
To contribute you will need to create a Minelab login here.
Back
The Team behind Multi-IQ technology
November 23, 2017 03:59pm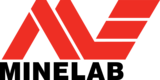 Have you heard a myth about a lone inventor recently? This is something that is very prevalent in popular culture. Perhaps it's Thomas Edison inventing the lightbulb over 100 years ago or Steve Jobs inventing the iPhone early this century? In many instances innovation, like history, is quite messy and an easy way to convey something is to simplify it for the masses. Then, over time, this simplification becomes folklore and even fact! The detailed truth is still there though, for those that seek it out. If you read Brian Merchant's recent book about the iPhone you will find that there were many unsung heroes both directly and indirectly involved with the iPhone development. The same principle applies to Multi-IQ technology along with the broader EQUINOX development (and likely any other metal detector you care to think of).
Yes, Minelab started with the brilliance of Bruce Candy. This continues to this day with the technology foundations of Minelab's existing product range. However, there is a core group of R&D scientists and engineers who have been at Minelab for many years now that have all contributed significantly towards creating Multi-IQ. You can see who they are for yourself in the video below:
These guys don't have the same high profile as Brandon 'Dr. Tones' Neice (the presenter in our EQUINOX intro video), but you may have seen brief glimpses of them in the past. Laurence Stamatescu has a chapter in our X-TERRA eBook, Philip Wahrlich's name appears on some of our more recent patents, Greg Harmer explains the importance of ignoring the ground in our "Dirt Fishin'" video and Mark Lawrie was at the Detectival event helping launch EQUINOX. Beyond this core R&D team there are many more electronics, software and mechanical engineers and designers that develop our new products for you.
So, Multi-IQ hasn't magically appeared from nowhere, as the 'brainchild' of a lone inventor, nor has Minelab been 'sitting on it' for years. Multi-IQ has evolved from our continuous commitment to advancing metal detection technology. EQUINOX is the result of the combined efforts of a large cross-functional group of people throughout the company and we are proud of them all. We hope you will be too when you get an EQUINOX into your hands!
Read more about Minelab's key technologies here. Find out more about EQUINOX here.
Comments
To make comments you must be logged in, please note comments will not display immediately due to moderation
Its 3.25am in the morning and i am soon going to get up for a quick look on the beach with my Explorer 11 in the rain and wind .
But i wish i had an Equinox 800 .I cant wait .

In the past few years i have felt Minelab was off course and felt that with the CTX and the Go Find and sorry but still do in those two cases . But with the Equinox its a different matter , i have a feeling that i haven't had since i bought my first 705 . I think the Equinox will excel .
I hope that a similar machine can be made to replace the ET / Safari one day .
I have put it on a forum what i would like and maybe 2 versions can be made to replace the ET and the CTX?
3 Piece carbon fibre stem , 11 inch coil , multi freq like the ET / CTX but with some as single use like the Equinox and its recovery speed , A control box like the Equinox but with a ET screen and tones and similar menu as the ET but with more CTX style functions , BUT leave out the GPS and associated stuff for those that want it added , 1/4 inch jack socket not 3/8 inch , and it doesn't have to be wireless coil , waterproof but lightweight like the Equinox and detachable control box like the Equinox. And also a longer lasting battery , 12 hours is a bit short but then i dont know how many separate batteries are in the Equinox pack ? probably 4 like the Terra i think ? If AA or AAA ?
I have no idea what XP or others are going to bring out but its the new ET "Minelab" replacement i am after .
Posted By: Richard N on November 27, 2017 02:13pm
Everyone is waiting for the Equinox in the uk,I have had one on order since it was dropped by parachute,this is the machine detectorists in Europe have been waiting for.
Posted By: dave the ferret on December 09, 2017 02:06am
I am getting all in a hurry to get mine now .
Now i know its brilliant on the salt wet thats all i need to know .
Definitely having 2 and the 15 inch coil . Oh and a few other bits .
Posted By: Richard N on December 18, 2017 07:25am
Where has the 600 gone ?
Posted By: Richard N on December 18, 2017 09:35am
When will there be a Software package to allow settings to be backed up / modified etc ?
Posted By: comp.dad on March 08, 2018 11:12pm