Treasure Talk
Welcome to Treasure Talk, Minelab's metal detecting blog. We've handpicked the very best and most knowledgeable contributors to present regular metal detecting blogs on topics close to their heart. Plus we're asking you to join in and make it a conversation.
Our bloggers share their product knowledge, detecting experience, personal tips and tricks and anything else they want to discuss that might be of interest to the detecting community.
To contribute you will need to create a Minelab login here.
Back
The Future of Discovery…
May 11, 2012 10:01am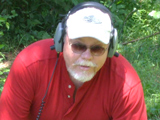 Beginning as a concept of "want lists", the CTX 3030 has evolved into a metal detector that will change the manner in which we engage this hobby. With a dedication to thinking "outside the box", Minelab has taken those ideas and implemented them into a new multi-faceted detector known as the CTX 3030. The functionality provided by the CTX 3030 will not only provide enjoyment to all who use it, but will exceed the expectations of those who truly understand how technology can be used as a tool for defining new applications.
I would like to thank Minelab for allowing me to be part of the CTX 3030 journey.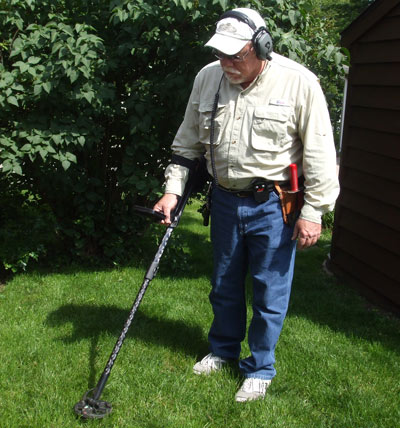 In the days and weeks ahead, you will be able to learn more about specific functionality of the CTX 3030, here on the Minelab's Treasure Talk blog.
Without going into any detail, let me briefly outline some of the new technology that I've found particularly useful the type of detecting I do.
Although jamb-packed with functionality, the extremely well-balanced ergonomics allow the user to "put in a full day" of detecting without fatigue.
The CTX 3030 has ten separate search modes. Each search mode has eight separate functions that can be adjusted individually, by the user. Two of those functions are individual Patterns, with each Pattern allowing the user to adjust the parameters of discrimination, individually.
For those who have longed to toggle back and forth between two entirely different search modes, the CTX 3030 has a soft programmable "User Button" that, in addition to a variety of other functions, can be programmed to serve as a "Previous Mode" pad.
The CTX 3030 allows the user to simultaneously identify multiple targets under the coil, both visually and audibly. With the implementation of Target Trace, we now see real time "color coded" animation, based on the target's signal strength and metallic content.
With Combined Audio Profile, we can identify targets via ferrous and conductive values, simultaneously.
For those areas with high levels of mineralization, the CTX 3030 introduces Ground Balance technology that, when used with Ground Coin Separation will stabilize target ID and help find those targets that have, up until now, been masked by ground noise.
GPS and Mapping will allow you to establish WayPoints, FindPoints and GeoTrails as you hunt. With GeoHunt, you can store this information, as well as view a map of the ground you have covered, and record the location, time and detector settings used. This information can then be uploaded to your PC and viewed on Google maps using the XChange2 application.
Waterproof… Wireless Audio… the list of features and functionality goes on and on.
So for now, let me just say how impressed I am with the CTX 3030. This truly is "The Future of Discovery". And in my opinion… that Future is NOW.
Randy Horton, aka Digger.
Comments
Congrats to you Brother! You have dedicated more than anyone will know to the construction of the detector everyone has only dreamed of. Your years of experience in the detecting field has been applied to what will be the absolute best machine to date. Things have sure changed since we started this hobby back in 1971!!!!
Posted By: billdetect on May 11, 2012 01:45pm
Thanks for the very informative account of this new technology.
There is certainly plenty to take in on the CTX 3030 and look forward to you future contributions.

Good Luck
Randy Dee
Posted By: Randy Dee on May 12, 2012 12:44am
Thanks Bill, I appreciate your comments and want to take this opportunity to apologize for not detecting with you this past year, as much as we usually do. Not that the cat is out of the bag, you understand why! Thanks again for introducing me to this great hobby.
Posted By: Digger on May 12, 2012 06:35am
Randy, thanks for helping to make the CTX 3030 what it is. Your field testing, criticism and suggestions were invaluable during development.
Posted By: Phil on May 17, 2012 05:29pm
Comments are closed for this post