Treasure Talk
Welcome to Treasure Talk, Minelab's metal detecting blog. We've handpicked the very best and most knowledgeable contributors to present regular metal detecting blogs on topics close to their heart. Plus we're asking you to join in and make it a conversation.
Our bloggers share their product knowledge, detecting experience, personal tips and tricks and anything else they want to discuss that might be of interest to the detecting community.
To contribute you will need to create a Minelab login here.
Back
Please welcome 'Westcoast Mark' to Treasure Talk
July 16, 2014 05:45pm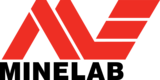 'Hot on the heels' of Steve Herschbach, we are very pleased to have Mark Gerlach joining Treasure Talk to share his detecting knowledge and experiences.
Mark first got hooked on metal detecting when he was about 12 years old, after meeting a treasure hunter on the beach with a machine that could find old coins!
In 1985 he bought his first detector, a Minelab Goldseekers 15000, with this he found his first gold nuggets and numerous old coins and relics. His current machines are the Minelab Excalibur II and Minelab CTX 3030.
Mark uses his detectors to their full potential in his search for old coins, relics and jewelry; he detects on land, on the beach, wades in shallow water and SCUBA dives with his Excalibur II. For Mark, finding lost treasures is only half the fun, researching the history of relics and reading about local history when looking for new places to detect plays a large part of his hobby.
Some of Mark's best finds include a silver thimble dated 1886, A Napoleon III coin from 1854, and two Western Australian specific items relating to WW1; a medallion honoring the troops in the Dardanelles, site of the Gallipoli campaign, and a fund raising badge to help raise money for returned soldiers from 1918.
Mark enjoys sharing his detecting adventures and finds with other people. You can also follow Marks adventures on his YouTube channel "Westcoast Mark" http://www.youtube.com/user/Thedeepbluediver or on his own blog http://westcoastmark.wordpress.com/
Stay tuned for Mark's first Treasure Talk blog about his use of the CTX 3030 and XChange 2.
Comments
To make comments you must be logged in, please note comments will not display immediately due to moderation