Treasure Talk
Welcome to Treasure Talk, Minelab's metal detecting blog. We've handpicked the very best and most knowledgeable contributors to present regular metal detecting blogs on topics close to their heart. Plus we're asking you to join in and make it a conversation.
Our bloggers share their product knowledge, detecting experience, personal tips and tricks and anything else they want to discuss that might be of interest to the detecting community.
To contribute you will need to create a Minelab login here.
Back
Les bénéfices de la cartographie GPS
November 30, 2012 10:15am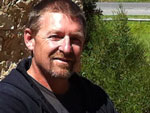 Qu'est ce que je vais bien pouvoir faire avec ça ?
Beaucoup de questions ont été posées sur les bénéfices réels de la fonctionnalité de cartographie GPS du CTX 3030 et pour être honnête, je n'étais pas très convaincu de son utilité en pratique pour des chasses à la pièce de monnaie ou à la relique. Je me revoie assis par terre, lisant le manuel tout en me déplaçant dans le menu GPS en me demandant où j'allais bien pouvoir utiliser tous ces WayPoints, FindPoints, GeoTrails, GeoHunts et ainsi de suite. J'avais vraiment du mal avec le concept.
Puis un soir, alors que je regardais une vidéo qui se déroulait sur un champ labouré quelque part en Angleterre., j'ai commencé à me dire que ça devait vraiment être difficile sans aucun repère visuel comme une ruine ou bien un groupe d'arbre pour pouvoir se repérer. Normalement lorsque je fais la chasse aux pièces et aux reliques, j'ai toujours une ruine, une colline ou un amas rocheux qui me sert de repère ce qui rend plus facile de quadriller une zone et de pouvoir recommencer là où je me suis arrêter la dernière fois.
Une autre excellente fonctionnalité du CTX 3030
A partir de ce moment, mon esprit à commencer à entrevoir toutes les possibilités d'utilisation de la cartographie GPS et combien c'est vital dans les zones sans point de repère. J'ai décidé de vous montrer deux vidéos, une qui vous montre comment « créer un FindPoint » et une autre pour vous montrer comment « se rendre à un FindPoint » et j'espère que ça vous montrera à quel point ce système est précis. Ces vidéos ont été réalisées durant deux jours différents afin de voir quels pouvaient être les effets de la météo, de la position du satellite, etc... Je peux vous dire que j'ai vraiment été impressionné par la capacité de cette fonctionnalité à vous emmener au mètre près à un endroit ainsi que sa facilité d'utilisation. Vraiment génial.
XChange 2 combiné avec le CTX 3030
Il n'en fallut pas plus pour que je fasse la grand saut vers le futur de la détection.
L'avantage le plus valorisant à mes yeux est la possibilité de pouvoir utiliser le logiciel XChange 2 afin de trouver de nouveaux sites à fort potentiel et de les marquer avec des WayPoints. Il suffit ensuite de les télécharger dans le CTX3030 d'utiliser la fonction WayPoint pour se rendre sans difficulté à l'endroit voulu à quelques mètres près, incroyable !
Cette fonction m'a été vraiment très utile dernièrement car j'ai eu la permission de détecter neuf ruines situées à différents endroits sur un terrain de 600 âcres. Le propriétaire m'avait rapidement dit où elles se trouvaient mais pas plus. J'ai donc été capable de localiser chacun de ces sites et d'y créer des WayPoints à l'aide d'XChange 2. Je les ai alors simplement glissés sur l'icône du CTX 3030 et ils ont été transférés dans mon détecteur.
Il suffit ensuite de suivre le WayPoint pour se rendre directement à l'endroit voulu, pour le moins très impressionnant, mais vous allez devoir attendre le prochain article pour voir quels ont été les bénéfices de tout cela.
Mark Williams
Comments
To make comments you must be logged in, please note comments will not display immediately due to moderation