Treasure Talk
Welcome to Treasure Talk, Minelab's metal detecting blog. We've handpicked the very best and most knowledgeable contributors to present regular metal detecting blogs on topics close to their heart. Plus we're asking you to join in and make it a conversation.
Our bloggers share their product knowledge, detecting experience, personal tips and tricks and anything else they want to discuss that might be of interest to the detecting community.
To contribute you will need to create a Minelab login here.
Back
Hats off to JEB Stuart
October 08, 2012 09:21am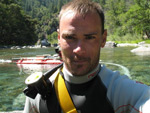 Famous war Generals are remembered in history for various things. Some are recalled due to their tactical decision making, glorious battles won or lost, statements made, or their personalities. JEB Stuart, a famous cavalry General serving in the Confederate Army during the American Civil War, is remembered by many for his flamboyant personality and aggressive battlefield tactics. JEB was a proud man, and he loved his hat.
JEB encamped his men and was awaiting the arrival of his mounted reinforcements. Once his men were settled, JEB and his officers took up quarters in a nearby farm house. After nightfall, JEB sent out one of his officers to see if he could locate the approaching reinforcements. After dispatching the officer, JEB decided to relax a bit and take a nap on the porch of the farmhouse. Shortly after, the dispatched officer came upon a unit of Union soldiers. They fired and gave chase. JEB and his officers heard the commotion, and in a panic, raced off the porch, saddled up, and took off. Within minutes, the approaching Union force came upon the old farm house where JEB was napping. They found JEB's leather dispatch bag with notes from Robert E. Lee. They also found JEB's hat.
JEB was pretty steamed. His hat, among other personal items, was now in enemy hands. Rumor has it that JEB never got his stylish hat back, but he did attack various nearby Union encampments looking for it. He even swiped coats and other personal affects belonging to enemy general officers. There was no military advantage to taking another man's coat. It was revenge for losing his hat.
Calvary battles are sometimes tough to locate. Historical reports of mounted engagements are full of errors as the units moved around quickly and easily to engage each other. Reports of cavalry encampments, however, are typically more accurate and represent a great place to search for artifacts. We've had great success using our Minelab detectors in these sites.
We had the opportunity to go back to the exact site where the old farm house existed. The hat, of course, is long gone, but the story behind JEB and his hat is both entertaining and interesting. With our Minelab metal detectors fired up, we hit the fields surrounding the farmhouse where JEB Stuart lost his famous and ridiculously flamboyant hat. You can see what we discovered by watching Episode 6 of the Civil War Uncovered.
David Shackleton
Comments
Hey there Dave, i am a new owner of a explorer se/pro and a resident of Falls Church,Va. You might remember me as a member of the contrary creek gang, i did not get to meet you personally because of the status of the claim. i had been on the claim only once before. and i am looking forward to using my detector down there and other places that are rich in history. i just thought would re-introduce myself, and say i hope to meet you soon. and if you have any hints, tips and in other words any help you may have to offer, i would greatly appreciate any and all. thanks and i hope to meet up with out in the field.
Posted By: scvbasteve on October 14, 2012 05:26am
Comments are closed for this post