Treasure Talk
Welcome to Treasure Talk, Minelab's metal detecting blog. We've handpicked the very best and most knowledgeable contributors to present regular metal detecting blogs on topics close to their heart. Plus we're asking you to join in and make it a conversation.
Our bloggers share their product knowledge, detecting experience, personal tips and tricks and anything else they want to discuss that might be of interest to the detecting community.
To contribute you will need to create a Minelab login here.
Back
FBS Coils, Coils & More Coils
March 26, 2012 10:30am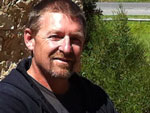 To change or not to change that is the question? It seems like every time I turn on my computer and logon to a forum there is so much talk about which coil is the best, and to be honest I still only use the E-TRAC's stock FBS 11" Double-D coil and have successfully hunted in trashy areas with great results. I have watched numerous videos and read probably twice as many reviews as I would care to do again, and yet after all of that I still think that the stock coil performs exceptionally and is the best one for finding coins and at great depth. So that is the larger coil sorted, but what about a small coil for getting into those really trashy areas, is it really necessary? Again I punished myself and after much reading and a multitude of videos on which small coil performs the best with the multitude of varying reports, I was still not convinced that I should rush out and buy any of the aftermarket coils.
Finally armed with a head full of information that was spinning around but not really helping, I decided that because Minelab got it so right with the 11"coil I should really give the 8" FBS 800 coil a run before I look elsewhere.
The proof is in the pudding
The first spot that I tried was a country football oval where I have tested the E-TRAC with great results using audio response long in a very trashy area that has produced a lot of coins and a couple of rings. My first few minutes was getting used to the feel of the unit as a whole to see how balanced it was, overall it kind of reminded me of the Musketeer with the 8" coil.
It wasn't long before the FBS 800 coil was sniffing out targets that were tight in amongst all the trash. The first couple of coins where only copper one & two cent pieces, but it showed me that this coil could really get amongst it. I was originally worried about how much depth I may lose, but it was evident that it wasn't going to be a problem with one of these coins coming from 6 inches, so far so good.
The next target was a little bit iffier but I was convinced it could be a sixpence, but after retrieval it turned out to be a $2 coin that was quite corroded and caked in dirt. I swept the coil over the hole and found that there was another signal and it was another $2 coin. Over the next hour I went low and slow with the occasional squeal of a coin piping up. The 8" coil cut in and through the trash with razor like precision as it locked on to targets surrounded by bottle caps and screw caps.
The Outcome
After about an hour and a half I was satisfied that the 8" FBS 800 coil was going to make a huge difference in areas that were hard to hunt, as I had noticed considerably less blanking than with the 11" stock coil and a big difference in locating and locking on to coins masked by trash. I finished up with nine coins that were really dirty and quite old, a musket ball and some junk targets that all could have potentially been better finds. So all up there were 15 targets that had been missed amongst the trash and therefore the first run with the 8" FBS 800 has impressed me, but the real test will be on an old relic site that I have in mind.
Watch the results in the video below.
Mark Williams
www.coinrelicdownunder.wordpress.com
Comments
Mark would my 9" Concentric coil supplied from Minelab for my X-TERRA 705 be as good as your 800 or would my 6" Double-D be better to use on a state park or other old gathering spot. i have no idea how much trash is in either place at this time. Thanks in advance Paul
Posted By: stubfingers on May 21, 2012 12:16pm
Paul as I don't run an X-TERRA 705 I can only comment on the advantage of using a smaller coil in trashy areas. The advantage is being able to narrow down the coil size and reduce the amount of interference from too many targets under the coil at one time. I will say that since using the 6 inch CTX 06 coil on the CTX 3030 I have been able to hunt in areas that are extremely trashy with success as was the case when I moved from the 11 inch on the E-TRAC to the 8 inch FBS 800. I hope this helps a bit in regards to the coil size.
Posted By: MarkW on May 21, 2012 04:41pm
Comments are closed for this post