Treasure Talk
Welcome to Treasure Talk, Minelab's metal detecting blog. We've handpicked the very best and most knowledgeable contributors to present regular metal detecting blogs on topics close to their heart. Plus we're asking you to join in and make it a conversation.
Our bloggers share their product knowledge, detecting experience, personal tips and tricks and anything else they want to discuss that might be of interest to the detecting community.
To contribute you will need to create a Minelab login here.
Back
Don't forget Factory Preset!
September 20, 2010 01:50pm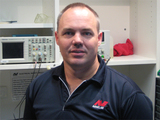 I have heard from some users that have tied themselves into knots when trying to find the best settings for their detector. This can happen because there are some combinations of settings that don't work well together and there are some lesser used settings that you may have set and then forgotten to check.
In these cases please remember to perform a Factory Preset. This will return your detector to the settings that it contained from the factory.
On the GPX series of metal detectors, turn on the detector by pressing down and holding down the power switch. Keep holding the power switch until the factory preset tune is played and the factory preset menu is displayed. At this point you can decide whether you will reset 'All Settings' or just the current mode. To reset the whole detector choose 'All Settings' or if you are experimenting just select the current mode. Note that anywhere you see the text FP in a small box relates to the factory presets.
On the E-TRAC metal detector, turn on the detector by pressing and holding the power button until the Reset message appears on the screen and the tune plays. Note that some stored information or personal settings are not reset after a factory preset. If you are sure then go to the bottom of the Preferences menu (spanner icon) and select 'Master reset'.
On the X-TERRA Series of metal detectors there are some different collections of settings that can be reset. To return your settings to their factory presets, press and hold the Menu/Select button and then turn on the detector by pressing and releasing the Power button. During the start-up sequence release the Menu/Select button. 'FP' will be displayed on the screen to indicate that the settings have been returned to their Factory Presets. Consult your manual to reset the discrimination settings or mode settings.
On the Explorer series of metal detectors simply turn on the detector by pressing and holding the power button until the Reset message appears on the screen and the tune plays.
Keep a record of the settings that you change and how they affect the performance, or use of your machine. This should help you backtrack if needed.
Phil Beck
Comments
Hi Phil...As a new (very new as in still awaiting my new GPX 5000), are there any thoughts to this novice on the GPX 5000? I should be getting the unit this week sometime and since I'm heading to England next week, I thot I'd take it with me and give it a go, using FP of course.
Thanks Jim
Posted By: jimmyg8138 on September 21, 2010 08:35am
Jimmy

I like to think of the GPX detectors as being pretty simple to get started with as the factory presets are pretty good. The audio however can take a bit to get used to, especially in built up areas. Get as much use with the detector before you go so that you know what to expect. You can download the manual from the web site to get an early start. Don't play with the settings too much in the early days. Just content yourself with changing between General and Deep modes. Good luck.
Posted By: Phil on September 22, 2010 06:47am
Hi Jim.

I am in the UK and I'm getting good results from the GPX 5000.
Because the mineralisation here isn't too bad, I use "NORMAL" timings and the "GENERAL" search mode for pasture and non-Roman ploughed fields. These settings need to be modified slightly too add discrimination if using a Double-D coil. I find a setting of "7" in the "IRON REJECT" menu is about right. The best coil for general UK detecting (where iron contamination is minimal to moderate) is the 15x12 Double-D commander coil. The standard 11" Double-D coil is best for the highly iron infested sites (and still a good choice for all sites).

For highly mineralised Roman sites, I switch timings to "FINE GOLD" and increase the RX GAIN a little to improve discrimination. This timing really works well when the iron contamination is low to moderate. The best coil for this type of detecting is the standard 11" Double-D Commander.

If you get a chance to do some beach detecting, you will need to obtain a license from 'The Crown estate'; http://copyright.thecrownestate.co.uk/MetalDetecting/
The license is currently free, so just fill in the form and print it off.
I have found the best settings on my beaches have been "SALT GOLD" timings and GENERAL search mode. If you are using a Double-D coil, add discrimination. The best coils are large monos like the 15x12 MONO Commander, especially where there is very little iron present. The 15x12 Double-D and standard coils are also very good, and where there's a lot of iron, they will preform better than a mono.

Well I hope that helps... of course there are many different ways of setting up the GPX 5000, I am just showing you my ideas... good luck and happy hunting.

Gordon Heritage
Posted By: Ironhearted Gog on September 22, 2010 04:46pm
Hi Jim

Here are two short films on beach and coin/relic hunting in Europe. These show the setting I gave you in action;
http://www.mlotv.com/view/831/gpx-5000-beach-depth-test/
http://www.mlotv.com/view/830/gpx-4800-coin-relic-iron-discrimination/

Keep a look out on MLOtv.com for further GPX 5000 videos.

Gordon
Posted By: Ironhearted Gog on September 22, 2010 04:57pm
Hello Phil,

Great meeting you at the Minelab Partner's Conference in Las Vegas. I have to agree with you 100% on the factory presets. The factory presets are a great place for new GPX owners to get started without having to know too much about the timings and fuctions.

Minelab has allowed new users to have three factory presets to give you a range of detecting settings for most ground conditions.

Many of my new customers have started with just the factory presets and then worked themselves into more advanced settings once they became more familar with the detector.

Customers: keep in mind, you can name your factory presets anything you want on the GPX units, you don't have to name them "Custom, General & Deep." You might remember them better as "1, 2 & 3" or "Deep gold, general hunting or shallow gold" as an example.

As end users become more advanced they will wonder away from the factory presets to more custom settings that are best for the ground conditions & types and size of gold being found in that area.

Hope this helps a bit,

Rob Allison
Rob's Detector Sales
(623) 362-1459
www.nuggethunting.com
Posted By: RobA on October 08, 2010 03:32am
With Factory Presets I always advise operators use the same Tone settings across all Search Mode options, this helps a lot especially when doing cross comparisons on targets as even a small incremental change in Tone frequency will take time to relearn the subtleties of the audio.

With the GPX 5000 I tend to set up the Custom Search mode in the new Pinpoint option (select Patch on the front end cap then scroll down to the bottom of the Patch menu and select Pinpoint), with the only change I make being the Tone which is adjusted to 63.

The Deep Search Mode option is quite good, but once again I change the Tone and in some cases will back off the Stabilizer to 8 or so if I'm running a large mono coil (helps stabilize the threshold). Bear in mind when using Very Slow Motion settings, you have to move the coil in as steady and methodical fashion as possible, too fast and the faint deep targets will drop out, get the coil sweep speed just right and they will jump out at you.
Posted By: Jonathan Porter on October 12, 2010 07:18am
I really enjoyed talking to you Rob, and the other partners at the conference. I certainly got a lot from talking to everybody at the event.

I don't see many people using the mode switch and so wrote a blog post on the topic at www.minelab.com/aus/treasure-talk?postid=20036. I'm encouraged to hear both you and Jonathan advocating its use.
Posted By: Phil on October 12, 2010 09:51am
Comments are closed for this post