E-TRAC
Treasure Talk blog posts on the E-TRAC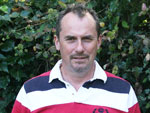 In part one we built the mode (program) and now I would like to take a closer look at the settings and the thought behind them.
The first mode with the tadpole patterns is the main program, and the clear screen mode is the mode I switch to if I need to analyse iffy targets.
It doesn't matter how you mix and match these patterns between the two modes, and previously I mixed a tadpole and clear screen pattern on each mode. The problem with that is I couldn't see which mode I was in as they looked very similar. So now I keep the most recognisable elements together, which are the tadpole patterns.
Product added to cart
Continue Shopping
View shopping cart
Close X
Shipping Information