Treasure Talk
Welcome to Treasure Talk, Minelab's metal detecting blog. We've handpicked the very best and most knowledgeable contributors to present regular metal detecting blogs on topics close to their heart. Plus we're asking you to join in and make it a conversation.
Our bloggers share their product knowledge, detecting experience, personal tips and tricks and anything else they want to discuss that might be of interest to the detecting community.
To contribute you will need to create a Minelab login here.
Back
South Australian Nuggets
April 27, 2017 11:39am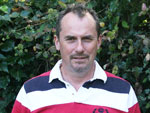 Late last year I finally managed to get a trip Australia. This was primarily a business trip but I included a second week to get a taste of Australian gold prospecting.
The state I was visiting was Southern Australia, not an area well known for finding nuggets like those of Victoria or Western Australia. But that's where I had an ace up my sleeve; I have good friends Trevor Ferraresso and Trevor Clark who knew where to take me to maximise my chances.
I was armed with my GPX 5000 with a full set of Coiltek Elite coils, thanks to Trevor Ferraresso.
They took me out to a private property north of Adelaide for a few days in the outback. Sleeping under the stars and searching for gold during the days and evenings.
If I'd thought this was going to be an outback ordeal, I was soon corrected when I found by first nugget. Out came the chilled champagne and new season prawns for a feast fit for a king.
You can watch the first nugget video here.
And this is how things continued; detecting hard in the day and fine dining and cold beers in the evening. Then a couple of hours of detecting under the stars.
I found four nuggets as we tried to find a new patch. It was on the last day at the last hour before we had to leave that Trevor Ferraresso came running over waiving his arms, he'd found a patch that he named Caleb's ridge (after his son). So we all raced over to the ridge for a last half hour search.
I managed to get a couple nuggets, one high up on a ridge. Trevor Clark returned a week later and found a lot more nearby, we were so close... time can be cruel!
Here's Trevor's video of the first nuggets from Caleb's ridge.
Thanks Trevor(s), I can't wait to return in a year or so!
Comments
To make comments you must be logged in, please note comments will not display immediately due to moderation