Treasure Talk
Welcome to Treasure Talk, Minelab's metal detecting blog. We've handpicked the very best and most knowledgeable contributors to present regular metal detecting blogs on topics close to their heart. Plus we're asking you to join in and make it a conversation.
Our bloggers share their product knowledge, detecting experience, personal tips and tricks and anything else they want to discuss that might be of interest to the detecting community.
To contribute you will need to create a Minelab login here.
Back
EQUINOX Tech Tip: Best Settings For Silver Hoard Hunting
March 01, 2019 02:06pm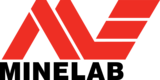 The EQUINOX detectors armed with Multi-IQ are powerful and versatile for many locations and targets. To optimise the EQUINOX 600 and 800 specifically for hunting large silver hoards, some minor setting adjustments should done to maximise your chances of locating the cache.
Here are the best settings to use:
| | |
| --- | --- |
| Mode: Park 1 | |
| Frequency: Multi-IQ | |
| Recovery Speed: 1 | |
| Iron Bias: 0 | |
| Sensitivity: As high as your environment allows | |
Set PARK MODE by pressing the coil button and cycling through until you see the 1 under the PARK MODE icon selected. Next cycle through the detector settings and set the Recovery Speed to 1, then hold the settings button for two seconds to access the Iron Bias adjustment and set this to 0. Lastly, ensure you are in Multi-Frequency, which is indicated by this symbol on the main detect screen.
Using these settings will optimise the EQUINOX for detecting and locating that elusive silver hoard.
Comments
To make comments you must be logged in, please note comments will not display immediately due to moderation