Treasure Talk
Welcome to Treasure Talk, Minelab's metal detecting blog. We've handpicked the very best and most knowledgeable contributors to present regular metal detecting blogs on topics close to their heart. Plus we're asking you to join in and make it a conversation.
Our bloggers share their product knowledge, detecting experience, personal tips and tricks and anything else they want to discuss that might be of interest to the detecting community.
To contribute you will need to create a Minelab login here.
Back
EQUINOX for beach and water hunting
February 13, 2018 10:13am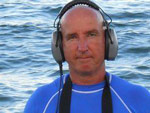 Now that EQUINOX pre-orders are starting to get to their owners, here are a few beach and water hunting tips to help you hit the sand running! The basics are covered by the Getting Started Guide and the online Instruction Manual, so I'll just cut to the chase by sharing a few of my experiences using the EQUINOX 800 on the beach and in the water. I will start by saying this detector has a little of everything that I like about my favorite Minelab metal detectors. It's waterproof, lightweight, easy-to-use, and most importantly, the Beach Mode and Multi-IQ technology works exceptionally well at salt-water beaches.
On my travels, I have really put the EQUINOX to the test at a wide variety of sites and in a variety of conditions; from white sandy beaches with calm seas, to storm ravaged beaches with black sand and rough surf. Get used to looking at these conditions as Beach 1 and Beach 2 conditions, because the two pre-set Beach Modes are all you really need to use. That's a testament to the EQUINOX design, as I tried my hardest to come up with a better combination of Detect Modes, but the two pre-set Beach Modes work so well. They have the settings I would recommend for beach hunters; including five tones that are able to be customized and a default sensitivity setting of 20 which can be adjusted up or down to suit the beach hunting conditions.
The first thing I noticed after following the Quick Start and noise canceling, was that ground balancing was not necessary at any beach I used the EQUINOX at! This included the eroded Florida Treasure Coast beaches with black sand. The manual recommends Beach 2 for difficult beach or water hunting conditions, but I often ran the detector in Beach 1 in calm shallow water and even on the beach, over black sand, without the Beach Overload warning occurring. It's good to know the EQUINOX can handle those types of conditions for people who like to use higher sensitivity settings. My advice is to always run in Beach 2 on the wet sand, near the water's edge, when you have waves washing in over your search coil. Also, use Beach 2 on beaches with large quantities of wet seaweed washed ashore. Beach 2 Multi-IQ is better in saltwater, especially if you intend to raise the sensitivity level in calm water with very little wave action.
On the beach away from the water, stay in Beach 1 and raise your sensitivity to increase target depth. I often run with my sensitivity 'maxed out' in the dry sand. At heavily hunted tourist beaches, with plenty of competition for finds, you can sweep your search coil a little faster and still detect targets other metal detectors would not be able to detect. The gold jewelry cache (at left) was recovered, within a couple feet of each other, on an early morning tourist beach hunt. I doubt I would have even got to that part of the towel line if I was using a different metal detector searching slow-and-low.
Sweeping your search coil brisk-and-low is something you should try with the new EQUINOX at tourist beaches. You can cover prime jewelry hunting ground faster and get to the gold before the competition. The usual suspects: lead, aluminum foil, pull-tabs and nickels all sound very similar to gold using the EQUINOX in either Beach 1 or Beach 2. A few words of caution on the discrimination scale: the -9 to 0 ferrous rejection range is more than enough. Once you start to creep into the 1-10 discrimination range, 10 -karat gold is rejected quickly, along with thin gold chains. In the US, this means potentially editing out gold class rings! I would rather live with digging a few extra bottle caps and aluminum pull-tabs from trashy beach sites, than risk missing 10-karat gold jewelry. Once you learn the Target ID numbers for clad coins, 'cherry picking' targets is easy; you can leave the coins and just go for the gold at tourist beaches. I always prefer to memorize the numbers of undesirable targets rather than editing them out completely.
Use the EQUINOX target IDs and tones to your advantage. Once you get comfortable with the number readouts and target tones of common beach finds, you can have some fun with altering tone pitches and setting tone breaks. This really enhances Beach 1 and Beach 2 when you set them up to identify the specific targets
you are searching for. Although you can sweep the search coil at a fast pace, if you want more accurate target IDs, you should 'pump the brakes' and sweep your search coil a little slower. I still have a hard time getting my head around being able to search a little faster than I am used to. I am also losing track of metal detecting time and staying at the beach longer because the EQUINOX weighs much less than my CTX 3030.
Once you have detected a target, and if you prefer not to use the Pinpoint button on the beach or under the water, the pinpointing sweet spot on the EQUINOX is between the EQX 11 decal and barcode sticker along the center of the search coil. I am pleased to see the EQX 11 coil has excellent side detection as well. This comes in very handy on rocky lower beaches, slipping the side of the coil under and between rocks and ledges. My favorite way of searching rocky shorelines is using the WM 08 module. Not being attached to the EQUINOX by headphones allows me to more easily use my PRO-FIND 35 pinpointer and digging tool to recover targets trapped among the rocks.
For beach hunters searching for old coins and artifacts, stick to Beach 1 if possible, as I found it to be slightly deeper than Beach 2, no doubt the trade-off for a smoother operation in the wet sand and water. My verdict is still out on which Beach Mode is more sensitive to micro-jewelry, as I found some small gold ear rings, and chains without pendants, searching in both Modes.
These gold and silver chains were recovered in rough surf close to shore:
Also, close to shore, I expected the light weight of the EQUINOX to perhaps be a disadvantage, but the shaft, search coil and control unit just slide through the water with very little drag. I spent many water hunting days in the 'swash', close to shore, searching in Beach 2, just inside the water, for lost jewelry at tourist beaches.
And one last tip:
I always use a US nickel to test metal detectors at the beach as a nickel has the identical signature tone and Target ID readings of a 14-karat gold wedding band. The new EQUINOX has an impressive 12-inch depth detection test result on a US nickel at the beach, buried in soft or hard packed sand.
Wrapping up this blog I go back to something mentioned at the beginning, the EQUINOX has a little of everything I like about my favorite Minelab's for beach hunting, and a lot more!
You can watch my latest detecting adventures on the new season of The Curse of Oak Island
Comments
To make comments you must be logged in, please note comments will not display immediately due to moderation
Thank you Gary for nailing it again... I'll continue to build my wealth a quarter at a time with my X-Terra until my 800 comes in... then it'll be a new game at a new level...
Posted By: curmudgeon fossicker on February 14, 2018 01:20am
thanks very much gary great blog i cant wait to buy a equinox later this year been hearing very positive things so far
Posted By: brncofan on February 15, 2018 03:28am
Curmudgeon you have a great attitude and I too re-invested in the hobby. I wish you good luck with your new Equinox, you are going to love it!
Posted By: Gary Drayton on February 16, 2018 11:08am
You are welcome and thank you Brncofan, you too will see the Equinox lives up to the hype when you get your hands on one.
Posted By: Gary Drayton on February 16, 2018 11:13am
Mr. Drayton! Thanks for the insight on the waterproofing on a GPX 4500. I thought I heard someone mention that the lead cross on Oak Island may be gold that was disquised as lead. In any case,a specific gravity test will positvely determine if that is true. Let me know if this test is being considered,please. A lead cross just doesn't seem right. Thanks!
Posted By: miller on February 18, 2018 02:33pm
Hi Miller your welcome and the artifacts I recover on Oak Island are bagged and tagged by the Canadian Heritage experts. I assume they will test or have already tested the cross Rick and I recovered at Smiths Cove. I expect the professional analysis on the cross will be shown on one of the three remaining episodes of The Curse of Oak Island. Cheers Gary
Posted By: Gary Drayton on February 19, 2018 11:59pm
kewl beans mr gary. we got some of our order in monday.....testing continues...thanks
Posted By: gravediggermax-vabeach on March 02, 2018 10:41am
You know I was looking at your profile pic and thinking I knew you from somewhere! LOL. Thanks for portraying the detecting community in a very favorable light. In fact I just bought a Equinox because I think I convinced myself subliminally that I needed one watching Oak Island. And man O man it was a good buy!
Posted By: kaptkrunch on March 16, 2018 05:05pm
thank you Gary for the tips, i love beach detecting and my Sovereign gave me a lot of fun and also finds one year ago on Italian beaches, now I am in Equinox 800 league, have tried it for the first time on the river dry/wet sand beach, with Beach2 mode i was digging so deep, nothing special, mostly bottle cups, but i am learning, and I was happy with depth, then I tried it with different EU coins, p.e.20 cents in about 35 - 40 cm (app 12 inch) depth was not a problem for my Nox, but different modes were not giving me very recognizable signal. I just wish to have more free time for my new friend Nox
Posted By: alitaly77 on May 02, 2018 03:15am