2018
Sterling silver Liberty bell thimble.
November 27, 2018 05:36am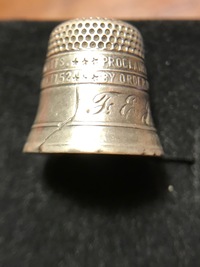 This old park in upstate N.Y. has given up a lot over the years and is still giving it up. Only six inches deep I pulled this beautiful sterling silver liberty bell thimble its made buy the Simons Brothers & Co. which was established in 1840 in Philadelphia, Pennsylvania. The thimble is pre 1900 the special part of this thimble is the women's initials on the front.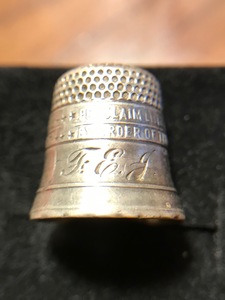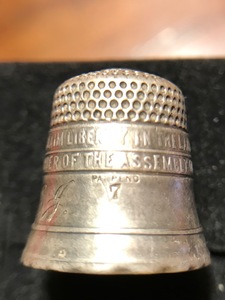 Anthony - New Yoir, USA
Comments
To make comments you must be logged in, please note comments will not display immediately due to moderation
Back to List