Gold Stories
Gold Stories
See fantastic Minelab finds from our users or share your very own Minelab Success Story. We'd love to hear what people are discovering with their Minelab Detectors.
By submitting your story, you enter the Find of the Month competition where we give away a USD 250 voucher in Minelab products and assorted Minelab branded accessories to the winner.
GPZ 7000
January 18, 2019 10:28am

Despues de perseverar con mucho entusiasmo, logre un gran hallazgo, encontre una piedra de oro de mas de 600gr y otra de 50gr aproximadamente a una profundidad de casi 80cm. Gracias a la eficiencia de mi detector Minelab GPZ 7000, esto ...
EQUINOX 800
December 06, 2018 10:47am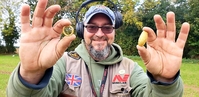 I was on day 7 of my recent 7-day trip to the UK. It was 10 o'clock in the morning. I was daydreaming while I was wandering around another big English farm field. Dreading the inevitable time that the trip would ...
GPZ 7000
December 03, 2018 11:13am
Headed up to Meekatharra for a week, pushing 38 degree heat, heading to a 40e I had submitted when the camper wheel cracked in half on a dirt track also damaging the shocks, was not a good start. Finally got to ...
GOLD MONSTER 1000
November 17, 2018 03:45am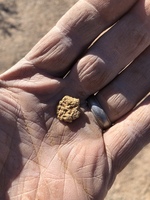 Found this 6.12 gram whopper nugget while checking my drywasher tailings. Had been classifying to 1/4" and pitched the waste rock to the side for later detection. Sure glad I did! Thanks Minelab! Jeff - Arizona, USA
GPX 5000
November 15, 2018 04:30am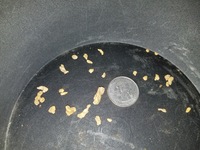 In search of the allusive "patch", I finally stumbled into an area that had not ever been detected! After 4 trips to this area I have pulled out an ounce of the beautiful Arizona gold with the outstanding GPX 5000 ...
GPZ 7000
November 05, 2018 11:57am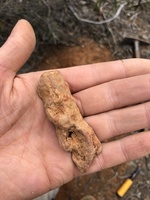 I was working an area in the Golden Triangle when I found a shallow and solitary 2.2g gram nugget. After spending the rest of day carefully detecting the area to no avail, I decided to give up on that location ...
GPX-4500
November 02, 2018 12:26pm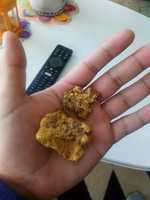 Soy santi y vivo en Buenos Aires mi hermano Jonatan se encontraba en Perú desempleado y con una familia que mantener yo tuve mi primer detector hace varios años un xterra 705 que compre con mucho esfuerzo siempre ...
GPX 5000
September 22, 2018 09:54am

I had other devices with different brands but I was not successful in finding gold. When I saw a 5000 picking up nuggets of 22 grams where I had already passed I thought "I need this device!", I sold my ...
EQUINOX 800
September 21, 2018 11:09am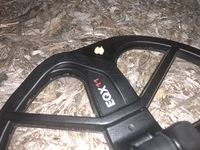 I've been using the EQUINOX 800 purely for prospecting gold and love it. Going back through spots I hit with the GM1000 and finding what I've missed. After doing the update the EQUINOX 800 is hands down the ...
GPZ 7000
August 20, 2018 08:33am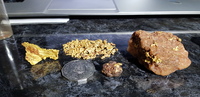 This year my trip to WA was certainly an improvement on last year. Learning to set the detector for ground conditions, and listen to the signals presented made a huge difference. The smallest gold found was .07 of a gram, the ...
Found 278 Results, displaying 1 to 10