08 Sep 2016
Minelab awarded contract to develop new handheld device detector for the Australian Defence Force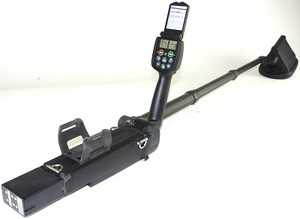 Source: Codan Website http://www.codan.com.au/
Minelab Electronics, a wholly owned subsidiary of Codan Limited, has been awarded a $6.7m contract by the Department of Defence to develop a new Handheld Device Detector (HDD). The funding received under this contract is to further develop a dual sensor metal detector which incorporates ground penetrating radar. It will partially offset the development costs of the product, and the project is expected to be completed by 2018.
The development of the HDD builds on Minelab's success in technology development and product innovation for use in military programmes.
Codan is particularly pleased to be of service to the ADF and to provide an enhanced capability that currently does not exist. Once the HDD enters into service with the ADF, we are confident that other militaries will seek the same level of capability, broadening our market for countermine products.
The contract supports Codan's stated strategy of growing its profitability by improving and broadening our product offerings while ensuring our value propositions remain relevant and leading-edge.
Previous to this award, in March 2014, Minelab was selected by the Department of Defence's Rapid Prototype Development and Evaluation (RPDE) programme to receive $1.0m in funding to further integrate metal detection and ground penetration radar technologies into a lightweight and compact mechanical platform. In December 2014, RPDE provided an additional $1.3m in funding, and Minelab subsequently produced an advanced prototype of the HDD.
Read the full press release here.