Treasure Talk
Welcome to Treasure Talk, Minelab's metal detecting blog. We've handpicked the very best and most knowledgeable contributors to present regular metal detecting blogs on topics close to their heart. Plus we're asking you to join in and make it a conversation.
Our bloggers share their product knowledge, detecting experience, personal tips and tricks and anything else they want to discuss that might be of interest to the detecting community.
To contribute you will need to create a Minelab login here.
Back
The Warwick Wonder
May 01, 2015 08:39pm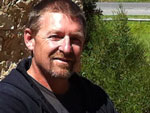 Over the past weeks Aussie Digger (aka AD) has been sending me a steady flow of pictures of small nuggets up to 5 grams in size that he has been finding with the GPZ 7000. Well a man can only take so much of this and after getting an open invitation to come up any time I decided to bite the bullet, pack my GPZ 7000, head up and give it a go. They keep telling me that all the gold up this way tends to be small and mostly under one gram but hey that sounded great to me as my largest nugget so far is only 1.9 grams. I figured that because I am such a novice on gold it would be a great place to really hone my skills.
Day one was a bit of a slog as I detected all day from before first light right up to sunset in 37 degree Queensland humidity. AD was doing ok with a steady flow of targets throughout the day and was up to just over a gram, I was still without gold but had a pocket full of the usual lead shot and ferrous rubbish that is usually all over old diggings. It was getting late in the day and I only had about an hour and a half of daylight left to redeem myself and find at least one piece. I remembered a few things that a friend from Victoria said to me about outcrops and low points in the ground etc. so I walked for a bit not straying too far from the car till I came across a nice looking bit of ground. The GPZ was running really smooth and I was working an area and finding the usual odd bit of lead here and there when I got a really solid signal, a bit of a scratch and it sharpened right up. I dug down and hit gravel & clay which is always a good sign and from around 5 inches I scored a nice 2.1 gram nugget. I was really ecstatic because I had broken the hoodoo and as long as AD didn't find any more I would beat him for the day.
After checking around the immediate area with no luck I spotted another small outcrop only about 20 metres from where I was and headed over to investigate. With very little light left I started working back towards where the car was parked and got another signal, and although a definite signal, it was not as loud as the last nugget. I dug down and got excited when I hit the same gravel and clay zone but I was getting more and more excited as I went deeper and the target got louder and eventually I was at around 12 inches and the target was still in the hole. I started thinking it must be junk because AD had told me that the gold around here is small and in all honesty I was not expecting what was about to come out of that hole. I dug another 2 to 4 inches out of the hole and the target was out, as I was sifting through the spoil trying to find the target I grabbed a handful of dirt, dropped it onto my coil and heard a loud thump. I picked it up, it felt heavy, it was shaped like a small rock. I quickly wiped it and could see a glimmer on its edge, I stuck it in my mouth, swirled it around, nearly breaking a tooth and spat it back into my hand.I sat there in disbelief as I was looking down at what was a 9.4 gram specimen! Well the GPZ 7000 had done it again for me, I really do love using this detector, it makes gold prospecting so much fun.

You can read more about my detecting adventures at https://coinrelicdownunder.wordpress.com/
Comments
To make comments you must be logged in, please note comments will not display immediately due to moderation