28 Feb 2018
X-TERRA 305 – Product Update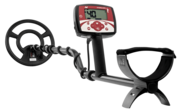 Minelab is implementing a product update to the X-TERRA 305 Metal Detector, incorporating the following changes:
A 10% weight decrease, through a combination of a lighter armrest and lighter shaft.
Improved durability, through an upgraded coil-to-shaft assembly fixture.
An updated appearance, with a solid black shaft and and modernised armrest.
15 Feb 2018
New Product - Next generation of GO-FIND Series Metal Detectors
Initially available in North America, Europe and Russia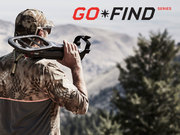 Minelab is pleased to announce the release of our next generation GO-FIND Series Metal Detectors, building upon the success of our first products designed for the outdoor recreational enthusiast and novice detectorist.
02 Feb 2018
EQUINOX now shipping to Customers!
EQUINOX deliveries are starting February 2nd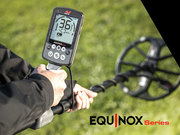 Our new EQUINOX Series of detectors is now shipping to our distribution network and on to customers who have pre-ordered detectors.*
Found 3 Results, displaying 1 to 3