07 Nov 2017
EQUINOX Series Detectors - Coming Soon! - UPDATE
Web page, Getting started guide and specifications available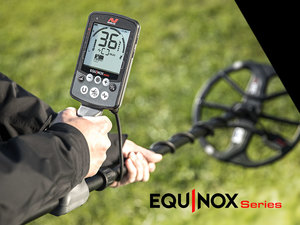 The EQUINOX Series is the all-terrain multi-purpose detector that obsoletes all single frequency VLF detectors!
With innovative NEW multi-frequency technology, the EQUINOX Series redefines all-purpose detecting for the serious enthusiast. Equally adaptable for all target types and ground conditions, just set your detecting location and go!
More details are available on the EQUINOX Series web pages:
Download the new EQUINOX Series Getting Started Guide here.
Further product details and product availability will be announced in the coming weeks.