Treasure Talk
Welcome to Treasure Talk, Minelab's metal detecting blog. We've handpicked the very best and most knowledgeable contributors to present regular metal detecting blogs on topics close to their heart. Plus we're asking you to join in and make it a conversation.
Our bloggers share their product knowledge, detecting experience, personal tips and tricks and anything else they want to discuss that might be of interest to the detecting community.
To contribute you will need to create a Minelab login here.
Back
CTX 17 Worth It's Weight In Gold
September 06, 2013 11:25am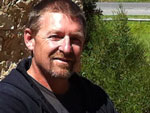 Since writing my last article about the advantages of understanding the CTX 3030 to get the best out of it, I have spent many hours using the CTX 17 coil to see if adjusting the volume gain would make much difference. To my surprise and delight I have had some awesome results going over ground at the beach, parks and ovals that I had previously hunted with the CTX 11 coil. My first couple of weeks was 90% beach hunts with the best results coming from my settings at:
Discrimination - full open screen with just the bottom line discriminated out
Volume Gain - at maximum so that all targets would be at the same volume regardless of depth
Seawater – on
Recovery Fast – on
Response – Long, because this allows you to hear the corroded and deep targets better.
The CTX 17 coil is massive and a bit heavier to get used to, but there are a couple of ways around this to save your shoulders and back. First thing is to use the new PRO-SWING 45 harness which makes a huge difference, straight away transferring the weight from your shoulders and neck and distributing it across your body.
Secondly for all those who have swung the CTX 3030 and noticed how well balanced it is with the CTX 11 will straight away notice a bit of obvious forward weight when running the CTX 17. I actually combated this by adding a bit of counter weight to the battery area, this helped to even things out and bring the unit back into balance making swinging easier.
The advantages of swinging the 17-inch coil were immediately noticeable. I was now able to cover so much more area during the lowest point of the tide (usually only about an hour), which increased my number of finds straight away. The best thing was how much more clarity & depth I was getting with this monster of a coil.
My first day at my local beach netted me 2 gold rings, 2 silver rings, a chunky silver bracelet and pocket full of coins. I found another ring the following day and many more great finds on the beaches since maximising the ability of the CTX 17 coil and the CTX 3030.
Happy swinging,
Mark Williams
www.coinrelicdownunder.wordpress.com
Comments
To make comments you must be logged in, please note comments will not display immediately due to moderation
Hi Mark,

Again a very interesting article regarding the CTX 3030. Next week i will order the 17 inch coil so i can test your settings on the beach in Holland.
I have a few questions for you, i hope you have some time to answer them. What target separation are you using? low trash/high trash/ferrous coin or ground coin? Do you run the programm in auto or in manual?
How do you recognize the gold targets because i am totally lost. Very old copper coins show like 12.29/ 12.36/ 12.40/ 12.42/ 12.43 etc and come alot of times together with a very sweet sound. The modern coins i recognize by reading the target id. The sound can be sweet hitting a deep target,but can be also very loud and almost too loud finding it just below the surface. A 2 Euro coin for example is always showing me like a 12.27. It's not a 100% score but the chances are very good finding one. This is not happening with gold. Very Good id number ( like 12.03/ 12.12, 12.18 ), nice sound, but ending up with trash. Is there a better way i can separate the trash from the golden goodies? I know it can be very hard, but maybe i am missing something here.

thanks again.

Regards,

Pepijn Hauwert

pepijnhauwert@hotmail.com
Posted By: minelab2012 on September 11, 2013 01:44am
I mostly run in high trash (90%)as the ground in Australia is very mineralised which messes with coin & ground ferrous. I always run in Auto + 3 but probably because I am lazy but in saying that I think Minelab have it pretty spot on. Gold will always be hard as smallish 9ct comes in like pull tabs, foil etc, although when you get up to your 18ct + with a solid ring it usually will be above 12:25 up to 12:39. Unfortunately you will have to dig all the low tones to get your gold but on the beach pretty well dig everything because chunky gold chains can sound really ordinary. Hope this helps thanks Mark.

http://coinrelicdownunder.wordpress.com/
Posted By: MarkW on September 12, 2013 03:28pm