Treasure Talk
Welcome to Treasure Talk, Minelab's metal detecting blog. We've handpicked the very best and most knowledgeable contributors to present regular metal detecting blogs on topics close to their heart. Plus we're asking you to join in and make it a conversation.
Our bloggers share their product knowledge, detecting experience, personal tips and tricks and anything else they want to discuss that might be of interest to the detecting community.
To contribute you will need to create a Minelab login here.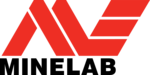 This is the third instalment in a blog series introducing and explaining the technologies inside our new EQUINOX detectors… (Read Part 1 here. Read Part 2 here.)
Our goal was to develop a true multi-purpose detector that could not only physically be used in all-terrain conditions, but also be suitable for all types of detecting for all detectorists, and particularly those not requiring a specialist premium flagship detector optimised for only one aspect of detecting...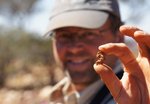 Happy New Year!
This is a follow up of my previous blog about finding a couple Mercury dimes in a row with the EQUINOX. There is important information there about ground conditions and so if you have not read it already now would be a good time...
December 21, 2017 10:47am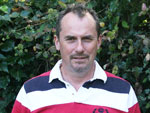 The EQUINOX has proved to be a very lucky metal detector for me during testing. From the countless hours of field trials for Minelab, amongst the many Roman and Medieval coins and artefacts, I've been fortunate enough to find three pieces of small gold... so far!
December 12, 2017 10:20am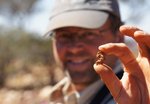 OK, I promised myself I was not going to do this - start showing finds yet. It seems kind of mean. "Look what I found" when nobody can get their hands on an EQUINOX yet.
I also have a real problem discussing depth on coins in my area, as do a lot of people in the Western U.S. but also anywhere mineralization is very high...
November 23, 2017 03:59pm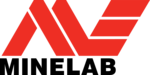 Have you heard a myth about a lone inventor recently? This is something that is very prevalent in popular culture. Perhaps it's Thomas Edison inventing the lightbulb over 100 years ago or Steve Jobs inventing the iPhone early this century? In many instances innovation, like history, is quite messy and an easy way to convey something is to simplify it for the masses.
November 17, 2017 04:55pm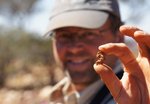 I have never seen anything like the pre-sale interest in the new Minelab EQUINOX in my over 40 years in the industry. We do see extreme interest in a new gold model, like the GPZ for example, but that is actually very limited to the prospectors. Other detectors have had major interest before details have been known, only to drop off rapidly when the reality is underwhelming. I think Minelab has been wise doing a slow reveal, as the EQUINOX just keeps looking better the more you know about it.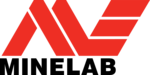 This is the second instalment in a blog series introducing and explaining the technologies inside our new EQUINOX detectors… (Read Part 1 here.)
What actually is Multi-IQ technology? What does the name stand for? What frequencies does it use? Is "Multi" the same or different for the various Detecting Modes? Is Multi-IQ the same or different for EQUINOX 600 and EQUINOX 800? Why use a single frequency?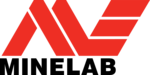 This is the first instalment in a blog series introducing and explaining the technologies inside our new EQUINOX detectors…
When Minelab started developing our EQUINOX detector, we looked very closely at all of the current market offerings (including our own) to reassess what detectorists were really after in a new coin & treasure detector. A clear short list of desirable features quickly emerged – and no real surprises here...
September 28, 2017 11:05am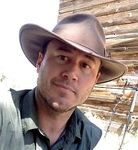 All across the UK and Europe metal detectorists gather for rallies. Permission to detect hundreds (sometimes thousands) of acres of historic land is obtained by the event coordinators and groves of eager treasure hunters gather for a chance to make the find of a lifetime. England's very own "Detectival" is among the largest detecting rallies in the world. This year Detectival was held in the quaint country setting of Oxfordshire between the medieval market towns of Burford and Charlbury.
Found 9 Results, displaying 1 to 9