See fantastic Minelab finds from our users or share your very own Minelab Success Story. We'd love to hear what people are discovering with their Minelab Detectors.
By submitting your story, you enter the Find of the Month competition where we give away a USD 250 voucher in Minelab products and assorted Minelab branded accessories to the winner.
Submit your story here.
GO-FIND Series
November 17, 2017 11:36am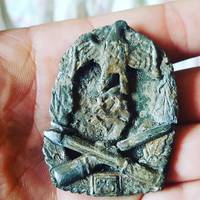 So I have been using a Minelab GO-FIND 60 as it was bought for me as a gift I have been detecting with it for almost a year when I found an old pow site and well from ring ...
GO-FIND Series
November 16, 2017 02:07am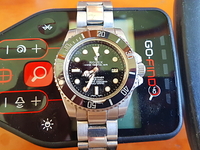 Some day i was detecting on a site were the people trow a lot of sand. trash sand and trash stones, and find that great Rolex XD Gatinhitoluz YOUTUBER - Mexico
GO-FIND Series
October 27, 2017 02:05am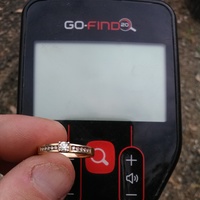 Scrolling through some buy and sell pages online I came across an add about a young couple who'd lost there new engagement ring at a local swimming home, I message them straight away with an offer to find ...
GO-FIND 40
September 27, 2017 05:29am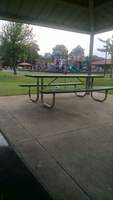 I was detecting on a local playground. I usually wait for it to be completely empty but I was on a time schedule. Little kid is watching me, so I give him my first find, a penny. His older brother ...
GO-FIND 20
September 22, 2017 04:30am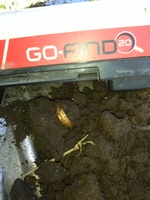 Been detecting a just over a year now. Bought a GO-FIND 20 and that's when my luck changed. Pre decimal coins started flowing. Lots of silver rings, silver coins, silver necklaces but no gold ones. Then after a lot of ...
GO-FIND Series
September 07, 2017 09:02am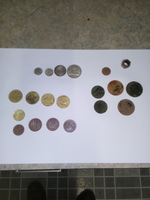 My best day out found 19 coins and four of them were silver coins. The oldest was a 1910 shilling. Ray - NSW, Australia.
GO-FIND 20
September 05, 2017 07:09am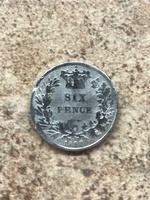 I'm new to metal detecting and do it for fun with my kids. I took my 4 year old daughter out on Father's Day to lake Burrumbeet for a hunt with our GO-FIND 20. After several ring pulls we ...
GO-FIND 20
July 12, 2017 06:08am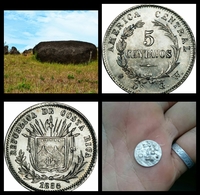 Como cualquier día de detección me levanto en una maňana nublosa en la provincia de Herrera Provincia de Panamá y me dispongo a explorar una nueva historia. Mi pequeño gigante GO-FIND 20 y ...
GO-FIND 20
July 11, 2017 12:07pm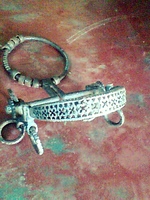 Este lunes salí de cacería como siempre a recorrer los caminos antiguos, de mi pueblo en Herrera provincia de Panamá con mi espectacular GO-FIND 20. Estuve por el pueblo de los santos un camino con historia de ...
GO-FIND 20
May 27, 2017 09:16am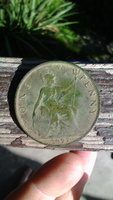 I own the Minelab GO-FIND 20 and have a lot of luck with it: jewellery, relics and my favourite coins, old ones at that. Here in Australia it's hard to find extremely old coins but you do get the ...
Found 49 Results, displaying 1 to 10