See fantastic Minelab finds from our users or share your very own Minelab Success Story. We'd love to hear what people are discovering with their Minelab Detectors.
By submitting your story, you enter the Find of the Month competition where we give away a USD 250 voucher in Minelab products and assorted Minelab branded accessories to the winner.
Submit your story here.
GO-FIND Series
June 02, 2018 03:02am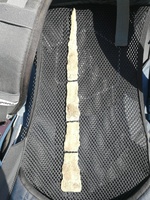 First I found the blade, then I found the handle. I think I'm the only person who has ever found a sword from Bronze age in Norway with metaldetector!!! From vikingage(793-1066ad) it have been found over 3000 swords. ...
GO-FIND 60
May 22, 2018 01:58am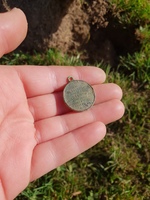 We are from Christchurch, New Zealand. We recently purchased a second-hand GO-FIND 60 for the kids to have a go with. We were invited to a permission where 3 adults and 3 different detectors had already scoured over. I had set the GO-FIND 60 ...
GO-FIND Series
April 23, 2018 11:07am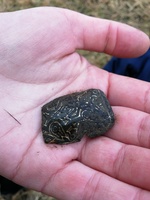 I was out on a historic field 21. 04.2018, In the 1970s it was found a sword by a farmer in the same area. I found cheers buckle (the big item) and it is rare that they are not broken. The smallest ...
GO-FIND Series
March 28, 2018 03:39am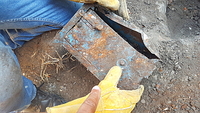 I get my Minelab GO-FIND to make a fast search. And then BOOM a safe full of coins, i record all on youtube it was amazing!!! Gatinhitoluz - Morelos, Mexico
GO-FIND Series
March 26, 2018 09:11am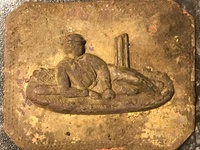 It was a dark night, and I was searching in site that established in 1860s that had given quite a few old coins and relics before. I passed it next to the stump of a large old tree ...
GO-FIND 60
March 21, 2018 10:44am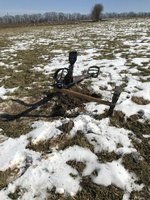 I could not withstand so long waiting to EQUINOX, so I went out after some pause with my GO-FIND 60 again to my favourite locality on the boundary of Prague, capitol of Czechia. It was a beautiful sunny ...
GO-FIND Series
February 26, 2018 04:14am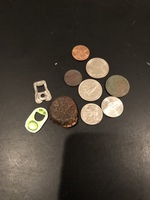 2 years ago when my son Parker was 6, I took him to our first Pomona Gold Show. He like everything there, but one thing caught his eye, a metal detector. One of the Minelab reps saw this excitement and presented him one that could fit a little guy and be a lot of fun. Being only 6, we (I) passed on the purchase.
GO-FIND Series
November 17, 2017 11:36am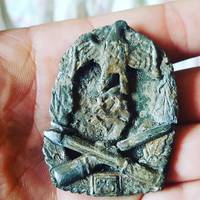 So I have been using a Minelab GO-FIND 60 as it was bought for me as a gift I have been detecting with it for almost a year when I found an old pow site and well from ring ...
GO-FIND Series
November 16, 2017 02:07am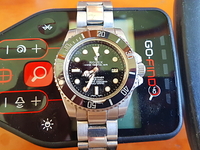 Some day i was detecting on a site were the people trow a lot of sand. trash sand and trash stones, and find that great Rolex XD Gatinhitoluz YOUTUBER - Mexico
Posted on November 16, 2017 02:07am |
1 Comment
GO-FIND Series
October 27, 2017 02:05am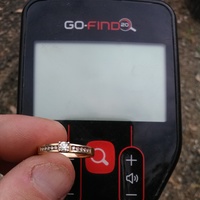 Scrolling through some buy and sell pages online I came across an add about a young couple who'd lost there new engagement ring at a local swimming home, I message them straight away with an offer to find ...
Found 56 Results, displaying 1 to 10