See fantastic Minelab finds from our users or share your very own Minelab Success Story. We'd love to hear what people are discovering with their Minelab Detectors.
By submitting your story, you enter the Find of the Month competition where we give away a USD 250 voucher in Minelab products and assorted Minelab branded accessories to the winner.
EQUINOX 800
October 13, 2018 11:23am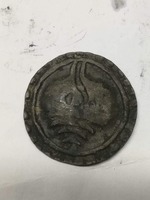 The area where I live in Thailand has seen civilizations come and go over the long history of Thailand. You never know what you may find and where. One day, I was searching some deep jungle area with my friends ...
GPX 5000
September 22, 2018 09:54am

I had other devices with different brands but I was not successful in finding gold. When I saw a 5000 picking up nuggets of 22 grams where I had already passed I thought "I need this device!", I sold my ...
EQUINOX 800
August 14, 2018 05:38am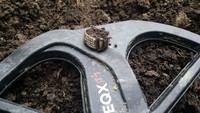 A farmer wife lost her wedding ring of 40 years in a paddock and didn't realise, Later the same day they run a plough or some sort of farming machinery over the paddock as they planted it out with grass seed so the ring was likely buried. They're pretty certain it was lost in this paddock so they asked if I could try find it knowing I've recently taken up metal detecting and had heard I found an old Gold Miners ring on a prospecting adventure when I went looking for Gold nuggets
E-TRAC
July 20, 2018 10:54am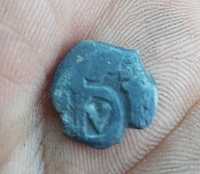 The day started off like all of our detecting days; by driving around pondering what site to hit. We decided to stop at a new permission along the shores of the Bay of Fundy in New Brunswick, Canada. We dug a few modern targets, but nothing too interesting. I decided to follow the field down to the waters edge and detect the shoreline, as the main site is quite grown up. I found a spot to get down to the shore (a flat spot with a 5' drop to the rocks below).
CTX 3030
June 06, 2018 05:57am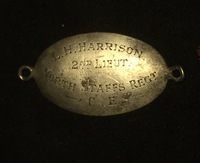 While metal detecting in Lincolnshire, I unearthed a silver World War 1 identity bracelet.
I set about trying to find out a bit more about the soldier, with a hope of finding surviving descendants.
I remarkable story emerged.

GPX 5000
May 24, 2018 05:53am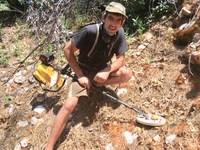 A good friend on mine had just passed away, Kyle Mason. So I headed out for a week long mining trip dedicated to him and his love for nugget hunting. Once my friend James and I arrived at our location ...
Excalibur II
April 18, 2018 04:42am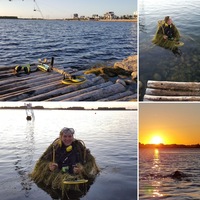 In July of 2017 Martin lost his wedding ring. We went diving that year but there were so many plants and the depth of 10 to 14 meters did not make it easy to get down. So we made a plan to let ...
GO-FIND Series
March 28, 2018 03:39am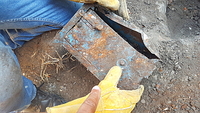 I get my Minelab GO-FIND to make a fast search. And then BOOM a safe full of coins, i record all on youtube it was amazing!!! Gatinhitoluz - Morelos, Mexico
CTX 3030
February 13, 2018 09:59am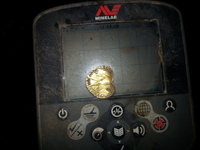 В этот день было мало находок Меня это сильно удивило и я стала менять настройки на своём CTX 3030 и о чудо ! не прошло и 5 минут как под корнями дерева я нашла ЗОЛОТУЮ МОНЕТУ - Ferdinand III 1647 года . Это просто удача . On this day there were few findings I was very surprised and I began to change the settings on my CTX 3030 and a miracle! less than 5 minutes under the roots of the tree I found ...
X-TERRA 505
January 31, 2018 09:03am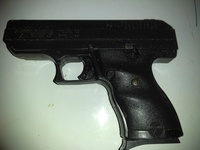 I had been doing online research to try and come up with some unexplored places to go metal detecting and increase my chances of scoring something unique. After about six hours of research, I had a few leads but nothing that seemed concrete enough without doing more research.

Found 104 Results, displaying 1 to 10