CTX 3030
See fantastic Minelab finds from our users or share your very own Minelab Success Story. We'd love to hear what people are discovering with their Minelab Detectors.
By submitting your story, you enter the Find of the Month competition where we give away a USD 250 voucher in Minelab products and assorted Minelab branded accessories to the winner.
Submit your story here.
EQUINOX 600
March 16, 2018 04:59am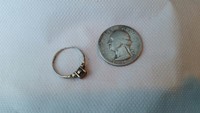 I received my EQUINOX 600 less than a week ago. My son and I have been hunting in the local parks and in old home site location. I decided to stay on some familiar ground during testing; my son ...
CTX 3030
March 15, 2018 09:57am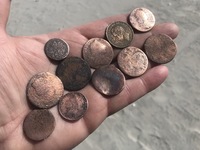 March in New Jersey is a storm time here. Headed to the beach with me CTX 3030. Found a 5-block area of cut dunes. Starting from the top of the cut, I started digging copper coins. Thinking they, were copper slugs ...
GPX-4500
March 14, 2018 12:28pm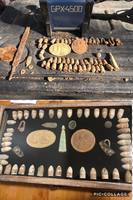 I have been Relic Hunting in Orange County, Va since 2005. I have dug quite a few plates and buckles over the years, but rarely do I dig two in one day. Even rarer than that is digging two plates in ...
EQUINOX 800
March 14, 2018 09:13am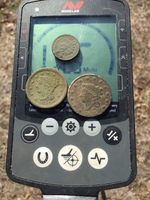 My dad took me to the beach for a few hours and we did not get much. So on the way home we passed a park near some old buildings. I asked him if we could stop so I could ...
SDC 2300
March 14, 2018 06:11am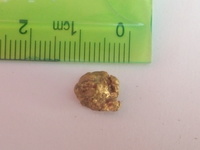 I am geologist I traveled to one of the gold exploration projects to drill. When I go there, I bring SDC 2300 with me. After the one week, I traveled folk wedding to the village. The villager told me ...
EQUINOX 800
March 13, 2018 04:58am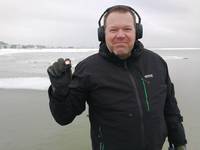 My first in water beach detecting experience, with my new EQUINOX, gave me a memorable find.
I made up my mind to get the EQUINOX already at the reveal day of the Detectival 2017 when I have to try it out. As the pre-ordered detector kept me waiting for four months, the weather circumstances could not keep me away from testing my new toy, when it arrived in the coldest time of the winter.
CTX 3030
March 08, 2018 08:52am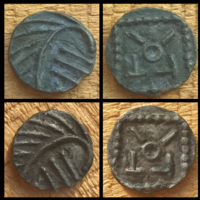 Here is my latest find! A silver porcupine sceattas from somewhere around the year 700 A.D. These things are hard to find... They sound just like a tiny piece of foil... It measures 10 millimeter and it weighs just 0.75 grams! ...
EQUINOX 800
March 07, 2018 10:22am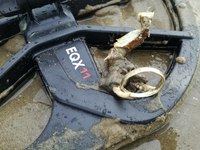 The first test of the EQUINOX 800 Detector plaza asked us to test the machine in the field. After a cold week we finally managed to go to the beach. The hunting started with some pull-tabs and screw-caps. But then the ...
X-TERRA 30
March 07, 2018 06:19am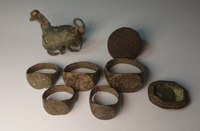 It was getting dark. The red-and-white clouds were slowly melting in the sharp tops of the dark green forest. Silence. Only the rare breeze tickle the old birch, which in return will quarrel quiet whispers of leaves. A lone mosquito, apparently slept through their seasons, with a disgruntled buzz flew in search of prey, and disappeared in the distance to no avail.
Safari
March 07, 2018 02:38am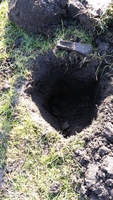 I was searching on pasture in the north west of England when I got a steady signal of 35 on my Safari. I started to dig and kept checking with my pinpointer but seemed to be getting no nearer. I was ...
Found 2,352 Results, displaying 1 to 10