02 Feb 2018
EQUINOX now shipping to Customers!
EQUINOX deliveries are starting February 2nd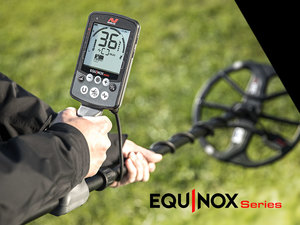 Equally adaptable for all target types and ground conditions, just set your detecting location and go!
Coin-shooting in hunted out parks – EQUINOX delivers…
Uncovering history in ancient fields – EQUINOX delivers…
Finding jewelry at the beach – EQUINOX delivers…
Unearthing small specs of gold – EQUINOX delivers…
And now, Minelab is excited to be delivering EQUINOX to you!
Our new EQUINOX Series of detectors is now shipping to our distribution network and on to customers who have pre-ordered detectors.*
Field testing has been completed and detector software finalised. Gold Mode now operates with multi-frequency and there is an Iron Bias setting that lets you adjust the detector's response to ferrous targets. The first batch of detectors has been manufactured, some of which you can see below.
"EQUINOX really is a game-changer. Minelab's new Multi-IQ, simultaneous multi-frequency technology provides significant performance improvements over single-frequency and switchable frequency VLF detectors." Peter Charlesworth, Minelab President
With EQUINOX and Multi-IQ, Minelab is providing what all detectorists have been waiting for – fast simultaneous multi-frequency, lightweight, waterproof, 3 wireless audio technologies, 4 practical and versatile detect modes – all for a comparable price to single-frequency market offerings.
So, which detector will you obsolete?
We appreciate everyone's patience in waiting for EQUINOX to be released and your ongoing interest. To supplement the Getting Started Guide supplied with the detector, the detailed Instruction Manual (English) is now available online, with other languages to follow soon.
Download the full Instruction Manual here.
Read the latest EQUINOX Treasure Talk blogs here.
Watch our EQUINOX videos here.
Find out more information about EQUINOX here.
*Initial availability will be limited in all regions due to the very high pre-release demand. Dealers will soon be notified regarding local allocations and shipments. Please contact your local dealer for specific availability information. We will be doing our best to get detectors to all customers across February to fulfil pre-orders as quickly as possible.