Treasure Talk
Welcome to Treasure Talk, Minelab's metal detecting blog. We've handpicked the very best and most knowledgeable contributors to present regular metal detecting blogs on topics close to their heart. Plus we're asking you to join in and make it a conversation.
Our bloggers share their product knowledge, detecting experience, personal tips and tricks and anything else they want to discuss that might be of interest to the detecting community.
To contribute you will need to create a Minelab login here.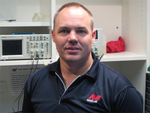 Minelab is pleased to announce that we have enlisted another new blogger to provide some expert practical advice on how to get the most out of your Minelab metal detector.
Brandon Neice grew up in the gold bearing hills of Northern California. It was here that he first learned about people using metal detectors to successfully locate gold. His love affair with metal detecting and Minelab products started with the GP Extreme in the gold fields of Northern Nevada. Brandon's addiction to metal detecting spiralled out of control and soon he was traveling the world in search for everything including (but not limited to) gold, coins, relics and meteorites...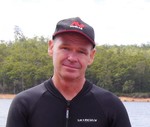 Recently, while visiting a friend's property the topic of conversation turned to metal detecting and he mentioned that within walking distance was the site of a World War II army camp. Needless to say I was pretty keen to get back there as soon as possible with my CTX 3030 to see what relics there were to be found.
Fortunately, I only had to wait a couple of weeks to return and see what I could find. When I arrived at my friend's property I had a quick search around his yard to show him how the CTX 3030 worked as well as the PRO-FIND 25. One of the first things I noticed was that the soil was quite mineralised which resulted in the pinipointer falsing when in contact with the soil...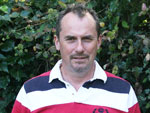 I'd like to introduce Sharon McKee and Derek McLennan of Beyond The Beep, Scotland, to our Treasure Talk audience. Sharon and Derek have 12 years of combined detecting experience and for the last few years have used a wide range of Minelab machines, from the GO-FIND series through to the GPX 5000 for personal detecting and to promote responsible detecting through their not-for-profit company, Beyond The Beep. Since February 2015, the couple have been regularly providing outdoor learning experiences in schools, and they have also created and implemented a detecting programme for veterans suffering from Post-Traumatic Stress Disorder (PTSD).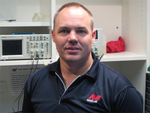 Early in December 2015, Minelab relocated to a new shared facility at Mawson Lakes with our parent company Codan. As part of this move we designed and constructed a series of test lanes specifically to measure the performance of new metal detectors under various ground conditions to supplement existing laboratory and field testing.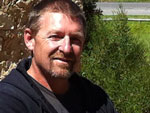 So often we go through life as consumers without really considering what actually goes on behind the scenes, be it our cup of coffee in the morning, mobile phones, computers, how we travel to work and the many thousands of products that we surround ourselves with to make life more pleasurable. So how much do we consider, when it comes to Minelab, the technology that is behind what I believe are the world's best metal detectors, when we use them to find lost treasures. I was recently given the privilege of taking a tour through Minelab's new headquarters at Mawson Lakes and have to admit I was surprised as to how much actually goes on behind closed doors...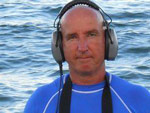 Even after finding thousands of gold rings at the beach, and writing eleven beach & water hunting related books, some of the things I pull out of my scoop basket still surprise me!
When I first moved to Florida from England, I decided to make the most of the natural resources by changing from land to beach hunting. By natural resources, I mean white sandy beaches packed with year round visitors wearing platinum, gold and silver jewelry. A change of search areas also meant a change of metal detecting equipment better suited to beach and water hunting. I am a stickler for detail when it comes to treasure hunting, from equipment and research, to site selection and search techniques...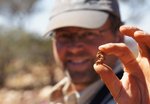 There is a feature in digital photography whereby information about the photo can be encoded directly into the photo itself. This originally was just information about the photo including the original file name and camera setting information, date taken, etc. There are two common formats you are likely to run into - EXIF and IPTC. EXIF tends to be technical details about the photo, and IPTC is more about copyright, description, and other details useful for publishing. Details on EXIF and IPTC here.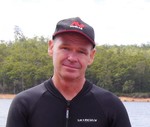 Due to work commitments, I haven't been getting out detecting as much as I would've liked to lately. So when I was able to get a Monday off work, I had no hesitation in planning on getting a good few hours of beach detecting in! Heading out early before dawn, I was armed with my CTX 3030, CTX 17 and CTX 11 coils and a flask of coffee...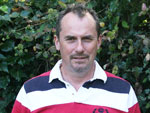 I sometimes wonder if a new product truly out performs previous designs. Or is it that you rush back to your favourite detecting sites, full of confidence after reading initial reports... and then find targets missed on previous hunts that were within the capabilities of your old machine.
About a year ago I received a Coiltek 14" Elite mono coil. I could instantly see a marked improvement over my grey 14" mono coil.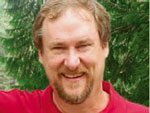 It's been a while now since I wrote about my first experiences with Minelab's GPZ 7000 during its testing phase (Testing the GPZ 7000 in Nevada and California). I've now had more than a year to use the GPZ, and I wanted to give a bit of an update, as I had one of my most successful prospecting seasons in years using the 7000, and to a lesser extent Minelab's SDC 2300. I found loads of little pieces and also an impressive number of larger bigger nuggets at depth...
..
Found 350 Results, displaying 41 to 50