Treasure Talk
Welcome to Treasure Talk, Minelab's metal detecting blog. We've handpicked the very best and most knowledgeable contributors to present regular metal detecting blogs on topics close to their heart. Plus we're asking you to join in and make it a conversation.
Our bloggers share their product knowledge, detecting experience, personal tips and tricks and anything else they want to discuss that might be of interest to the detecting community.
To contribute you will need to create a Minelab login here.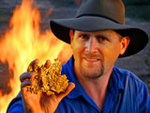 Recently I took a trip up north to spend a few days detecting with a good friend and Minelab dealer Peter Cragg at Gold City Detecting and his detecting mate with the aim to helping them obtain some hands-on field experience and instruction with the amazing new GPZ 7000 with its ZVT technology.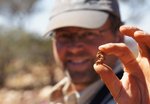 Following on from Part 1 of this blog which covered how I use a GPZ with GPS to cover ground more effectively, I'd like to share some more techniques and detector settings I use for finding gold with my GPZ 7000.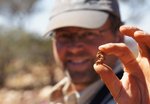 This year has not been going exactly as I imagined it would. My stated goal for the year was to set a new record for days in the field detecting. So far however, it has been anything but that. No complaint - I have been devoting myself to visiting family and other things that took precedence over prospecting.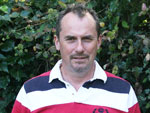 I was really eager to get my hands on the new GPZ 7000, as a lot of the functionality was borrowed from the CTX 3030, a machine I know well. I was particularly interested to see the improvements made to the CTX 3030 features and related products.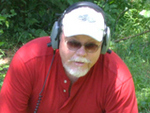 A common question that arises from time-to-time on many of the online forums is:
Will I get more "nulling" when using Combined audio?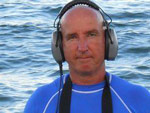 Family time at the beach is a lot more fun for the Drayton's, thanks to the new GO-FIND Series of detectors from Minelab. It was always a little awkward, going to the beach and bringing along my metal detector, treasure hunting alone, while my wife and daughters did their own thing. Finally we have a metal detector that our whole family can use and join in the treasure hunting fun.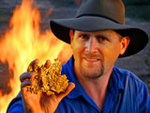 In Summary: If the ground is upsetting your detector due to saturation signals then use the "Dust Iron" Ferrite and the 'Octopus' sweep method at start-up and check the GB regularly. If the constant exposure of saturation signals and salt signals are still upsetting the ground balance where you can clearly hear the Ferrite when you are periodically checking, then I highly recommend you select Manual GB mode to prevent the saturation and salt signals adversely affecting the ground balance of your GPZ 7000.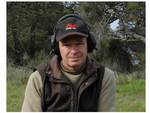 When I first removed the GO-FIND 20 from its box my first reaction was, "wow!" what a great looking little detector. Straight away I could see it as a detector my son and I could have a lot of fun using.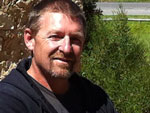 Over the past weeks Aussie Digger (aka AD) has been sending me a steady flow of pictures of small nuggets up to 5 grams in size that he has been finding with the GPZ 7000. Well a man can only take so much of this and after getting an open invitation to come up any time I decided to bite the bullet, pack my GPZ 7000, head up and give it a go.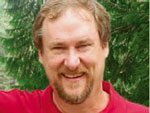 Eolian placers are a special type of residual gold deposit that prospectors should be interested in because the gold is shallow and richly concentrated - a condition well suited to exploitation with a metal detector.
Found 330 Results, displaying 41 to 50