Treasure Talk
Welcome to Treasure Talk, Minelab's metal detecting blog. We've handpicked the very best and most knowledgeable contributors to present regular metal detecting blogs on topics close to their heart. Plus we're asking you to join in and make it a conversation.
Our bloggers share their product knowledge, detecting experience, personal tips and tricks and anything else they want to discuss that might be of interest to the detecting community.
To contribute you will need to create a Minelab login here.
December 18, 2015 10:09am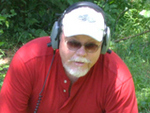 As the years went by, Bill and I both became very busy with our jobs and our families. Living in different States, we just never got to go metal detecting together as we had in our more youthful days. We both did a lot of metal detecting. But we could only share those days with each other via telephone calls and (more recently) emails. Ironically, about four years ago, we not only got together to detect…we made arrangements to detect that same park...
November 30, 2015 10:43am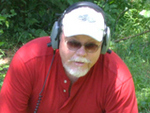 One weekend in 1972, Bill (who had moved to a larger City after graduation) came back to our folk's house for a weekend visit. When he arrived, he told me that he had rented a metal detector. I'd read about them in Popular Mechanics magazine, but had never seen one in action. With little coaxing, we decided to go to the local park to see what might have been lost over the years. In anticipation of a bountiful harvest, we grabbed what tools we thought we might need…
November 18, 2015 01:42pm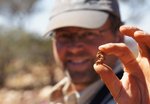 I have been holding off posting this, as I worry it could get people who do it into trouble, or cause people running the way I do to blame my settings on the GPZ itself. Reality is what it is however and my journey with the GPZ 7000 has taken me to interesting extremes. I decided it is time to just tell you what I have been using for settings and let the cards fall where they may...
One of my favourite sayings about metal detection technology is "Anyone can make a detector that detects metal, but not everyone can make a detector that ignores ground mineralisation" This is the ongoing challenge for improving upon detection depth and sensitivity in the various types of grounds that exist in gold bearing areas around the world...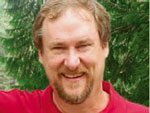 Now I certainly don't recommend going into old abandoned mines because I well know - better than most - how dangerous that can be. Normally it's best to detect old dumps and ore piles on the surface when working around old mines, and even that requires a close eye on safety. However, I recently had a very special opportunity to do some gold detecting in the Original 16 to 1 mine in Alleghany, California.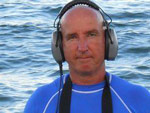 In 2014 I was honoured to be invited to help the owners of Oak Island (located in Nova Scotia, Canada) in their quest to solve the mystery of the famous "Money Pit".
For those who do not know the story, Oak Island is rumoured to have buried pirate treasure hidden in a mine shaft with an elaborate booby-trapped flooding system to prevent people from recovering the treasure.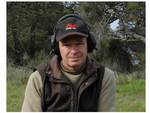 One of the things I love most about the hobby of metal detecting is the anticipation of what you will find on any given trip. Last week was no exception as I headed out early to one of my favorite parks that has been producing a steady stream of finds for the last four years.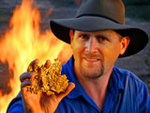 Recently I took a trip up north to spend a few days detecting with a good friend and Minelab dealer Peter Cragg at Gold City Detecting and his detecting mate with the aim to helping them obtain some hands-on field experience and instruction with the amazing new GPZ 7000 with its ZVT technology.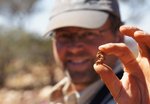 Following on from Part 1 of this blog which covered how I use a GPZ with GPS to cover ground more effectively, I'd like to share some more techniques and detector settings I use for finding gold with my GPZ 7000.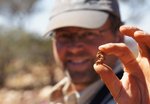 This year has not been going exactly as I imagined it would. My stated goal for the year was to set a new record for days in the field detecting. So far however, it has been anything but that. No complaint - I have been devoting myself to visiting family and other things that took precedence over prospecting.
Found 337 Results, displaying 41 to 50