Treasure Talk
Welcome to Treasure Talk, Minelab's metal detecting blog. We've handpicked the very best and most knowledgeable contributors to present regular metal detecting blogs on topics close to their heart. Plus we're asking you to join in and make it a conversation.
Our bloggers share their product knowledge, detecting experience, personal tips and tricks and anything else they want to discuss that might be of interest to the detecting community.
To contribute you will need to create a Minelab login here.
September 19, 2016 04:38pm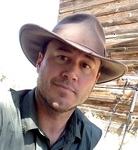 It's no secret, detectorists aim to get things discovered and excavated. This month we'll be looking at some of the different tools that detectorists use to locate and excavate targets. Each and every environment comes with its own set of challenges. It's important to take a look at the environment that you'll be hunting before you actually go out swinging. Unless of course, you have a ton of tools that you don't mind hauling to every site regardless of the conditions. Sadly, I don't think that's the case for most of us. Keep in mind, while some of our main objectives are retrieving the target quickly and effortlessly, the main objective should be property preservation. The tools that we select to excavate our targets should leave the land looking as if we'd never been there when we're done. So let's start with a few basics that every detectorist should consider carrying to EVERY site.
September 14, 2016 05:10pm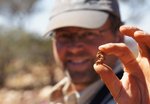 It can bit of a challenge to try show how to pan for gold in a direct fashion without overwhelming people with too much information. So, while the PRO-GOLD Getting Started video does a great job of explaining the basics in a few minutes, many of the finer details were not fully covered. The intention of this blog (Part 2) is to provide more of this detail to enable people just starting out to learn more from my experience.
September 06, 2016 12:37pm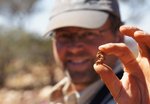 I have been very fortunate over the years to be able to work with companies and people in the metal detector industry. It is fun to rub elbows with those tasked with developing new products for prospectors, and nice to have some input on those products.
It should be no surprise then that I perked up when asked if I would be interested in working with Minelab on the introduction of a new gold panning kit. I have to admit after seeing many different kits over the years I was skeptical, but when I saw the prototypes of what Minelab was working on I was all in. The kit was already something I would use myself and that is always a key consideration for me. Minelab did a great job putting together a practical and well thought out gold panning kit.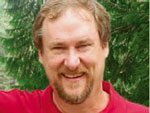 Recently Steve Herschbach and I had the chance to give these pans a full field test and film two short videos about the kit and the basics of gold panning. The pans worked very well, so well in fact, that I even found gold with them when I wasn't expecting to see any – but more on that in a bit…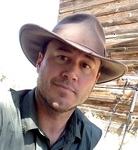 Over the course of the next ten months or so, I'll be taking you on a step-by-step blog and video tour of my recent book "The Metal Detecting Bible: Helpful Tips, Expert Tricks and Insider Secrets for Finding Hidden Treasures". I know… I know… It's a ridiculously long winded title. Now, I won't be giving away all of the book's secrets, but I will be expanding on the info and specifically applying Minelab technology to each chapter.
The first thing we'll cover are the basic principles of how a modern coin, relic and treasure hunting metal detector actually works and some of the different technologies Yes, it's the most boring part for some, but it's also the most essential part! Hopefully this will give you an idea of which of Minelab detector will best suit your coin, relic and treasure hunting needs. Or maybe you'll learn a little something extra about the one you already have?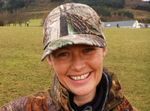 Derek and I are just back from several days detecting in an English woodland, and let's just say it was worth the trip (it's a five hour drive). We always jump at any opportunity to detect in England as the finds there are more prolific and there is always a chance of ancient Roman finds, which are few and far between in Scotland. On top of all that, the weather is better and it was a chance to meet up with new detectorists and chat about our previous discoveries and of course, our Minelab machines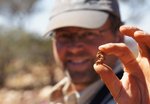 Welcome to part one of a multi-part series on using the GPS system that comes with the Minelab CTX 3030 and GPZ 7000 metal detectors. I own both these detectors and have found that the built-in GPS capability these detectors feature along with the XChange 2 software is an invaluable tool. Unfortunately, it is also a much underutilized tool, with many owners of these detectors never using it at all.

Even though most goldfields have been worked over by Minelab Pulse Induction detectors for as long as I've been detecting, there's still productive areas that will produce gold to anyone prepared to put in the effort, especially when using the newer SDC 2300 and GPZ 7000 detectors, or even a finely tuned GPX. Everywhere I go, people often ask for my advice on what they should buy, and after talking through the features and benefits, price, accessory options etc. some ask the very good question of: "Well, what am I likely to find with each unit?" There are so many variables here that it's impossible to give a definitive answer that holds true in different locations, so let's take a look at the 'big three' and see what they have to offer.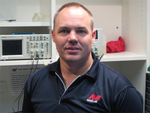 Minelab is pleased to announce that we have enlisted another new blogger to provide some expert practical advice on how to get the most out of your Minelab metal detector.
Brandon Neice grew up in the gold bearing hills of Northern California. It was here that he first learned about people using metal detectors to successfully locate gold. His love affair with metal detecting and Minelab products started with the GP Extreme in the gold fields of Northern Nevada. Brandon's addiction to metal detecting spiralled out of control and soon he was traveling the world in search for everything including (but not limited to) gold, coins, relics and meteorites...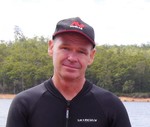 Recently, while visiting a friend's property the topic of conversation turned to metal detecting and he mentioned that within walking distance was the site of a World War II army camp. Needless to say I was pretty keen to get back there as soon as possible with my CTX 3030 to see what relics there were to be found.
Fortunately, I only had to wait a couple of weeks to return and see what I could find. When I arrived at my friend's property I had a quick search around his yard to show him how the CTX 3030 worked as well as the PRO-FIND 25. One of the first things I noticed was that the soil was quite mineralised which resulted in the pinipointer falsing when in contact with the soil...
Found 358 Results, displaying 41 to 50