Gold Stories
Gold Stories
See fantastic Minelab finds from our users or share your very own Minelab Success Story. We'd love to hear what people are discovering with their Minelab Detectors.
By submitting your story, you enter the Find of the Month competition where we give away a USD 250 voucher in Minelab products and assorted Minelab branded accessories to the winner.
Submit your story here.
GPZ 7000
February 25, 2017 09:18am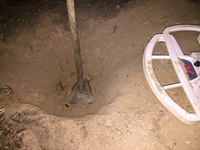 To maximise the hours of detecting I can get in, I sometimes arrive at a favorite spot of mine in the early evening, detect by torchlight till the 1am or so for a six hour stint, recharge the battery overnight ...
SDC 2300
February 22, 2017 11:34am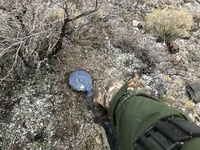 I just got back from central AZ after my first hunt with the SDC 2300. Weather was bad and we didn't get to hunt as much as we wanted to but the SDC still produced! Our first hunt was 1.5hrs ...
X-TERRA 305
February 17, 2017 05:40am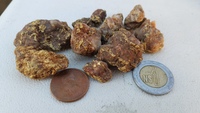 I have always been loyal to Minelab, have an X-TERRA 705, Sovereign GT, Excalibur 1000 and an E-TRAC and of course, a PRO-FIND pinpointer that I may send for repair since it doesn't vibrate anymore. Any ways, I'm opening ...
GPZ 7000
February 03, 2017 10:18am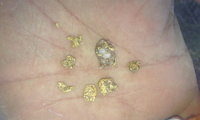 Last December 2016, we went to the Sonora desert for look for nuggets. I had never looked for gold nuggets only relics. I remember that morning my friends told me where I should look for it. I started using the GPZ 7000 ...
SDC 2300
January 27, 2017 12:20pm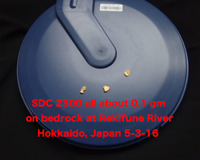 I am a Minelab dealer in Japan, and we are promoting the SDC 2300 as the best gold detector for detecting conditions in Japan. Most gold is found in or near water here, so a waterproof unit is a must. Our ...
GPZ 7000
January 18, 2017 03:06am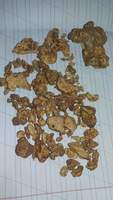 I have been prospecting natural gold for several years. I found these golden nuggets with my GPZ 7000. These were located almost in one place. The biggest one was 92gr and dug from 66sm. Total weight of golden nuggets were 324gr ...
E-TRAC
November 30, 2016 03:00am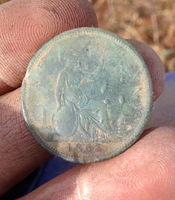 Borrowed my mate's E-TRAC and decided to hit an old miners camp in the Golden triangle, Victoria Australia. This is one of those areas you lift the coil and avoid due to all the iron rubbish left from ...
GPZ 7000
November 29, 2016 12:00am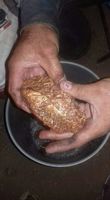 English I'm from Mexico and found this massive 1.2 kgs gold nugget with my GPZ 7000. The gold nugget was 1.5 mts deep! Thanks Minelab for changing my life! Espanol Soy de Mexico y encontre esta enorme nugget de oro que ...
GPX 5000
November 26, 2016 07:45am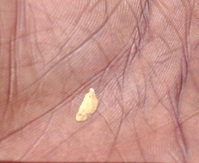 It is a grateful experience to work with Minelab products. I am a Kenyan interested in gold exploration, do adore the GPX 5000 so much! Its unique sensitivity gives out the best. I was able to get a small nugget of 1 ...
GPZ 7000
November 24, 2016 12:00am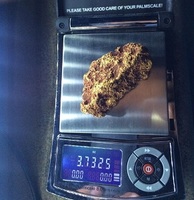 Thought I would share one of the finds with the new coil. Spot had a minimum of 4 different GPZ 7000's over it with 14 inch coil. The GPZ 19 picked up this 3.7ounce at 2 foot deep in any setting. Very quiet at first but was screaming after a few scrapes with the pick.
Found 236 Results, displaying 1 to 10