Treasure Talk
Treasure Talk Team
David Keith
RSS Feed
Treasure Talk Team
Treasure Talk
< Back
David Keith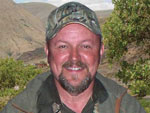 David Keith began metal detecting in the early 1980s after joining a Civil War re-enactment Regiment. His fascination with history has always been of keen interest to him especially prehistory and the American civil war.
His desire skyrocketed when he dug his first civil war bullet in a friends yard in Tennessee. He became an authorized metal detector dealer in 1985 and became one of Minelab's early dealers in 1992.
His initial experience with the original Sovereign yielded him 10 civil war belt buckles from a hospital site that was used as a Union hospital after the battle of Murfreesboro or Stone's River as it was called by the union. He had previously abandoned this site as "hunted out" due to many other detectorists searching the same ground over and over. It was then he realized how well Minelab's technology performed in heavy iron trash and mineralized ground. Since that time David has inspired and helped thousands join the hobby.
He has written numerous articles for treasure magazines, served as moderator and administrator for a popular online treasure forum and won thousands of dollars worth of prizes in metal detecting competitions.
He has been the "go to man" for many looking for advice on which metal detector to buy, including first time owners and experienced detectorists alike. You'll find him each December at the Nashville Civil War Show and Sale.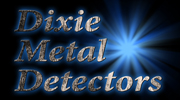 Found 5 Results, displaying 1 to 5