Treasure Talk
Treasure Talk Team
Jonathan Porter
RSS Feed
Treasure Talk Team
Treasure Talk
< Back
Jonathan Porter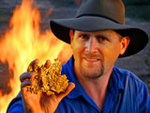 Jonathan Porter is a well known Australian professional prospector with over twenty three years of gold detecting experience. He first started prospecting as a hobby with a Minelab GT 16000 metal detector back in 1987 on the Palmer River gold field in far North Queensland.
His biggest gold nugget to date weighed in at 83 ounces along with 79 and 54 ounce pieces unearthed the same day using a Minelab GP 3500.
In 1995 Jonathan was asked to assist Minelab with the evaluation and field testing of Minelab's MPS metal detectors, including some countermine work. He also continues to work in close association with Bruce Candy, Minelab's Chief Scientist.
In 2004 Jonathan's business 'Aurum Australis' released the first of a now famous series of instructional DVDs. 'The Outback Prospector – Unleashing the GP Series' was a hit among Minelab users in Australia and the US and led to a total of four instructional DVDs with the fifth on the GPX 5000 now in production.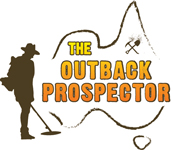 Jonathan has written numerous articles for Australian Gold Gem & Treasure magazine over the years with regular contributions to ICMJ magazine in the US.
Jonathan says "I have an absolute passion for metal detecting and get a huge amount of pleasure in seeing others learning the craft".
As well as his instructional DVDs Jonathan's business Aurum Australis carries a range of metal detecting accessories such as Hip Sticks, B&Z booster speaker combos and much more.
Found 26 Results, displaying 1 to 10