Treasure Talk
Treasure Talk Team
Randy Horton
RSS Feed
Treasure Talk Team
Treasure Talk
< Back
Randy Horton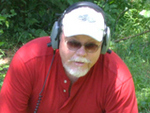 Randy (or Digger as he's known) has been metal detecting in the Central US for over 38 years and has a passion for finding old coins at old sites. In addition to performing field tests for several manufacturers (including the Minelab X-TERRA Series), he also serves as Moderator on the X-TERRA forum at Find's Treasure Forums. Digger has written several articles, and enjoys sharing his thoughts and tips on various aspects of the hobby. His detectors of choice include the X-TERRA, E-TRAC and Musketeer Advantage.
Randy's X-TERRA 705 recently led him to recover an extremely rare 1877 Indian Cent, a valuable find that earned him recognition in Western and Eastern Treasure's Annual "Best Finds" Issue.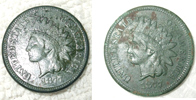 In July of 2010, good fortune struck again as Randy uncovered yet another 1877 Indian Head Cent with his E-TRAC. Finding one is an outstanding accomplishment. Finding another is simply unheard of. Randy may say "it's all in the hunt".
Found 22 Results, displaying 1 to 10