Treasure Talk
Welcome to Treasure Talk, Minelab's metal detecting blog. We've handpicked the very best and most knowledgeable contributors to present regular metal detecting blogs on topics close to their heart. Plus we're asking you to join in and make it a conversation.
Our bloggers share their product knowledge, detecting experience, personal tips and tricks and anything else they want to discuss that might be of interest to the detecting community.
To contribute you will need to create a Minelab login here.
November 17, 2017 04:55pm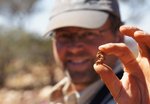 I have never seen anything like the pre-sale interest in the new Minelab EQUINOX in my over 40 years in the industry. We do see extreme interest in a new gold model, like the GPZ for example, but that is actually very limited to the prospectors. Other detectors have had major interest before details have been known, only to drop off rapidly when the reality is underwhelming. I think Minelab has been wise doing a slow reveal, as the EQUINOX just keeps looking better the more you know about it.
November 09, 2017 03:00pm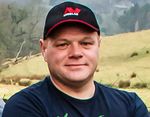 Sometimes we Scots think we live in a land of perpetual rain, so after being out in the fields with my new pin-pointer I officially christened it with the moniker 'Yellow Submarine'. Having owned many probes throughout the years (including the so-called 'waterproof' varieties), many have failed when confronted with the good old Scottish weather – there really is no better place to test outdoor gear. So, did the exciting new PRO-FIND 35 pass the test? Well read on to find out!
November 02, 2017 09:09am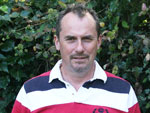 I've been testing Minelab's NEW PRO-FIND 35 pinpointer for a while now. During testing I started to better understand Minelab's patented DIF (Detector Interference Free) technology.
I first experienced strong pinpointer interference while using the GPX 5000 and a large mono coil, searching for single coins buried at depths of over 18"...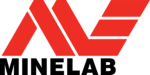 This is the second instalment in a blog series introducing and explaining the technologies inside our new EQUINOX detectors… (Read Part 1 here.)
What actually is Multi-IQ technology? What does the name stand for? What frequencies does it use? Is "Multi" the same or different for the various Detecting Modes? Is Multi-IQ the same or different for EQUINOX 600 and EQUINOX 800? Why use a single frequency? How does EQUINOX perform in certain environments? How does EQUINOX perform compared to other Minelab detectors? How does EQUINOX perform against other brand detectors?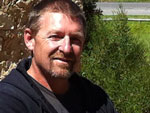 This latest pinpointer from Minelab is really going to 'hit the spot' with its great new features. It has Ferrous Tone ID and is waterproof, along with adjustable sensitivity and DIF technology to make target retrieval much easier. Firstly, the Ferrous Tone ID has given me a bit of an edge when identifying and locating a good target from amongst the trash while both are still in the ground. This is so helpful when you are in an area where you can't dig big holes and are limited to cutting small plugs to retrieve your target.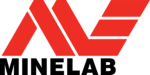 This is the first instalment in a blog series introducing and explaining the technologies inside our new EQUINOX detectors…
When Minelab started developing our EQUINOX detector, we looked very closely at all of the current market offerings (including our own) to reassess what detectorists were really after in a new coin & treasure detector. A clear short list of desirable features quickly emerged – and no real surprises here – waterproof, lightweight, low-cost, wireless audio, and of course, improved performance from new technology...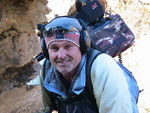 It dawned on me very early on in my gold detecting days that relying on one detector was not going to give me the best chance to recover the majority of gold on offer from all the goldfields that I frequent. Using one detector was just not going to get the job done. I would say that most of us who are more serious in our quest to find gold will know this and will very likely have multiple detectors for multiple uses.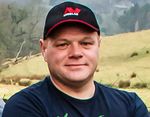 I left you last time with us having discovered a 700 year old medieval coin hoard and finding a total of 177 silver medieval pennies. The weather had put paid to any further recovery and we had a burning desire to know what else might still lie under the earth in our field of dreams. You will find below the second and concluding part of our tale – I hope you enjoy reading about it as much as we all did experiencing it…..
September 28, 2017 11:05am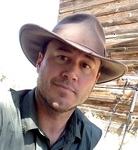 All across the UK and Europe metal detectorists gather for rallies. Permission to detect hundreds (sometimes thousands) of acres of historic land is obtained by the event coordinators and groves of eager treasure hunters gather for a chance to make the find of a lifetime. England's very own "Detectival" is among the largest detecting rallies in the world. This year Detectival was held in the quaint country setting of Oxfordshire between the medieval market towns of Burford and Charlbury.
September 11, 2017 05:40pm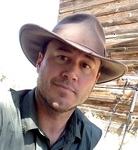 Even a blind squirrel finds a nut every once in a while. Hopefully, by now, your odds are better than that of our sightless, furry friend. Whether you're a collector or a seller, it's important to know when it's appropriate to clean your finds, how to clean them, and how to preserve them. Sometimes, cleaning a find can absolutely destroy the item and any potential value associated with it. Other times, cleaning a find will enhance the visual appeal and increase the value tenfold. Knowing when to tamper with your finds or leave them be is a fine line to walk. In this month's blog I'll let you in on some trade secrets used to clean coins and other artifacts that you've dug.
Found 370 Results, displaying 1 to 10