Treasure Talk
Welcome to Treasure Talk, Minelab's metal detecting blog. We've handpicked the very best and most knowledgeable contributors to present regular metal detecting blogs on topics close to their heart. Plus we're asking you to join in and make it a conversation.
Our bloggers share their product knowledge, detecting experience, personal tips and tricks and anything else they want to discuss that might be of interest to the detecting community.
To contribute you will need to create a Minelab login here.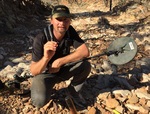 Since the CTX 3030 detectors release it has most certainly proven to be the Rolls Royce of the coin and treasure detectors, providing excellent target retrieval abilities. The power in this unit has opened up more opportunities from land to sea in all regions of the globe.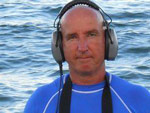 Every May I look forward to packing my metal detector and heading to a Go Minelabbing event, also known as International Metal Detecting day. I have now attended and been a guest speaker on every Go Minelabbing day, from Atlantic City New Jersey to the Quad cities Illinois.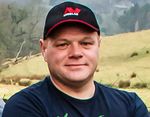 For those of you that don't already know, Sharon and I were involved in a very serious road traffic accident in England during November 2016. We were actually on our way to detect at a 'Coil to the Soil' dig near Doncaster and were greatly looking forward to some serious detecting and meeting a lot of our friends south of the border.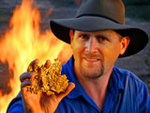 Like all things new, it takes time for results to feed back into the general community. Overall, there have been some very good reports from people using the GPZ 19 coil. Early adopters who have been tough enough to brave the heat of summer here in Australia have been reaping the rewards, as well as fast-tracking their experience levels for when the weather cools off, come Easter time…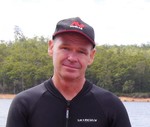 For some time now I have been keen to get my hands on one of Minelab's CTX 06 six-inch coils for my CTX 3030. Recently, I finally bought one and couldn't wait to get out and try it on some trashy sites that I have had success on in the past.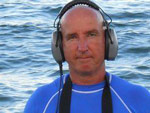 Any potential treasure hunter investing in a Minelab metal detector has seen the words "Treasure through technology" written on the box. Recently seeing an empty Minelab metal detector on a shelf in my garage, brought a big smile to my face as I thought back to the first time I ever saw those words printed on the box.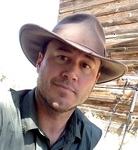 Finding old stuff with a metal detector should be easy, right? Just go to old places? If we were to break it down to the bare bones basics, yes, that's what you need to do. However, finding old places that contain old things is way harder than it looks on paper. Sure, you can drive around town and look for old houses but do you know what "old houses" look like? Would you be able to tell the difference between a remodeled house built in 1880 versus a house that was built in 2015?
February 23, 2017 12:03pm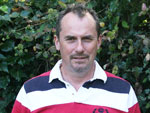 Many years ago while researching for the TV show Hoard Hunters (History Channel), we looked at a site near Whaddon Buckinghamshire where a hoard had been found in the 19th-century. This hoard of Roman coins were unearthed while the field was being excavated for land drainage. A pot was hit and coins spilled everywhere, so there was a good chance a few had been missed and that would make a great TV show to watch... if only we could find the spot.
February 16, 2017 10:21am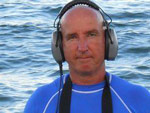 I was again honored to be invited back to Oak Island in Nova Scotia Canada to take part in Season four of the History channel show "The Curse Of Oak Island." The team called me excited about having more areas to search on the Island, I packed my trusty CTX 3030 and travelled up to Canada hoping to deliver on my promise of doing my famous gold dance.
February 06, 2017 02:00pm

In the ever growing market of accessory items available for your detector, the one product that has experienced somewhat of a revival is the humble search coil. There is a myriad of coils available on the market for your gold detector these days, which has lead to endless questions on various forums, blogs and social media groups begging the question: "Which coil should I buy?" So my aim for this article is to inform you about coils in general, what makes them different, what various types of coils are good at and why having a wide selection of coils isn't a bad idea.
Found 341 Results, displaying 1 to 10