Success Stories for 2016
See fantastic Minelab finds from our users or share your very own Minelab Success Story. We'd love to hear what people are discovering with their Minelab Detectors.
By submitting your story, you enter the Find of the Month competition where we give away a USD 250 voucher in Minelab products and assorted Minelab branded accessories to the winner.
Submit your story here.
E-TRAC
October 24, 2016 03:50am

Wow! A reale bucket lister find! A 1691 Spanish Reale Cob using my Minelab E-TRAC. Working slow through an area I got a mixed signal at about 8 inches. Out pops the Cob! Gotta love the E-TRAC, it's a ...
CTX 3030
October 23, 2016 10:41am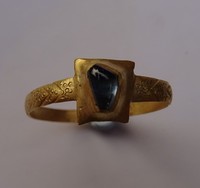 I'm currently counting down to my second total knee replacement operation at the beginning of December and as a result of this, my metal detecting outings have been few & far between for some months due to my needing ...
CTX 3030
October 23, 2016 08:02am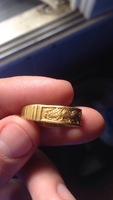 My name is Samuel and I am 17 from Brisbane. One evening my mother and myself decided to have a bit of a relax and head to the local oval for a bit of hunting. I had my uncle's CTX 3030 ...
E-TRAC
October 23, 2016 01:03am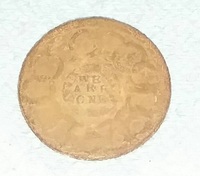 I was out detecting at Rhode Island homestead site as part of a test of different detector responses and made two bucket list finds in one day with my Minelab E-TRAC. We had been on the site all morning with ...
X-TERRA 705 Gold Pack
October 22, 2016 01:38am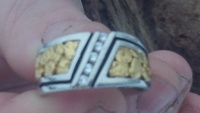 Love this hobby! Yet another happy ring finder success! Got a call just as I was heading out the door. A fella by the name of Wess said he was playing around with his son in the woods shaking the ...
Posted on October 22, 2016 01:38am |
1 Comment
CTX 3030
October 19, 2016 04:49am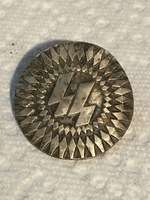 I was detecting a local park and received what I thought was a coin signal. What came up was a Sterling silver medallion with the double lightning bolts on it. I searched Google and eBay and could not find another. ...
CTX 3030
October 18, 2016 02:10am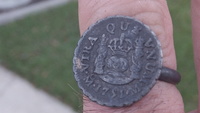 I had the honor of hunting with one of the good guys today... My buddy Alan Charles decided to take the 2 hour trek down to Summerville to do some detecting with me. We were supposed to head right for Folly ...
CTX 3030
October 17, 2016 11:04am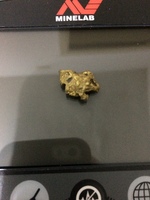 I prepared for my second hunt with my CTX 3030, I try to go at night because there are fewer people to be able to concentrate better on the numbers and the sound of the targets. I usually hunt on beach ...
CTX 3030
October 16, 2016 09:23am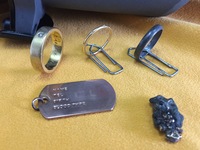 After spending the summer in catch for rings from sweet girls who lose them while bathing in the sea and doing some out with my trusty CTX (I replaced the first and sold after 4 years of happy use). It seemed ...
X-TERRA 705
October 15, 2016 02:41am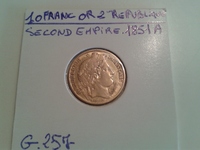 French Bonjour comme tous les vendredi après midi Détection avec le X-TERRA 705 dans un champ et après avoir détecté une paire de pièces je continue a cherché et ...
Found 167 Results, displaying 1 to 10